Killer Whales Approach New Zealand Swimmers in Viral Beach Video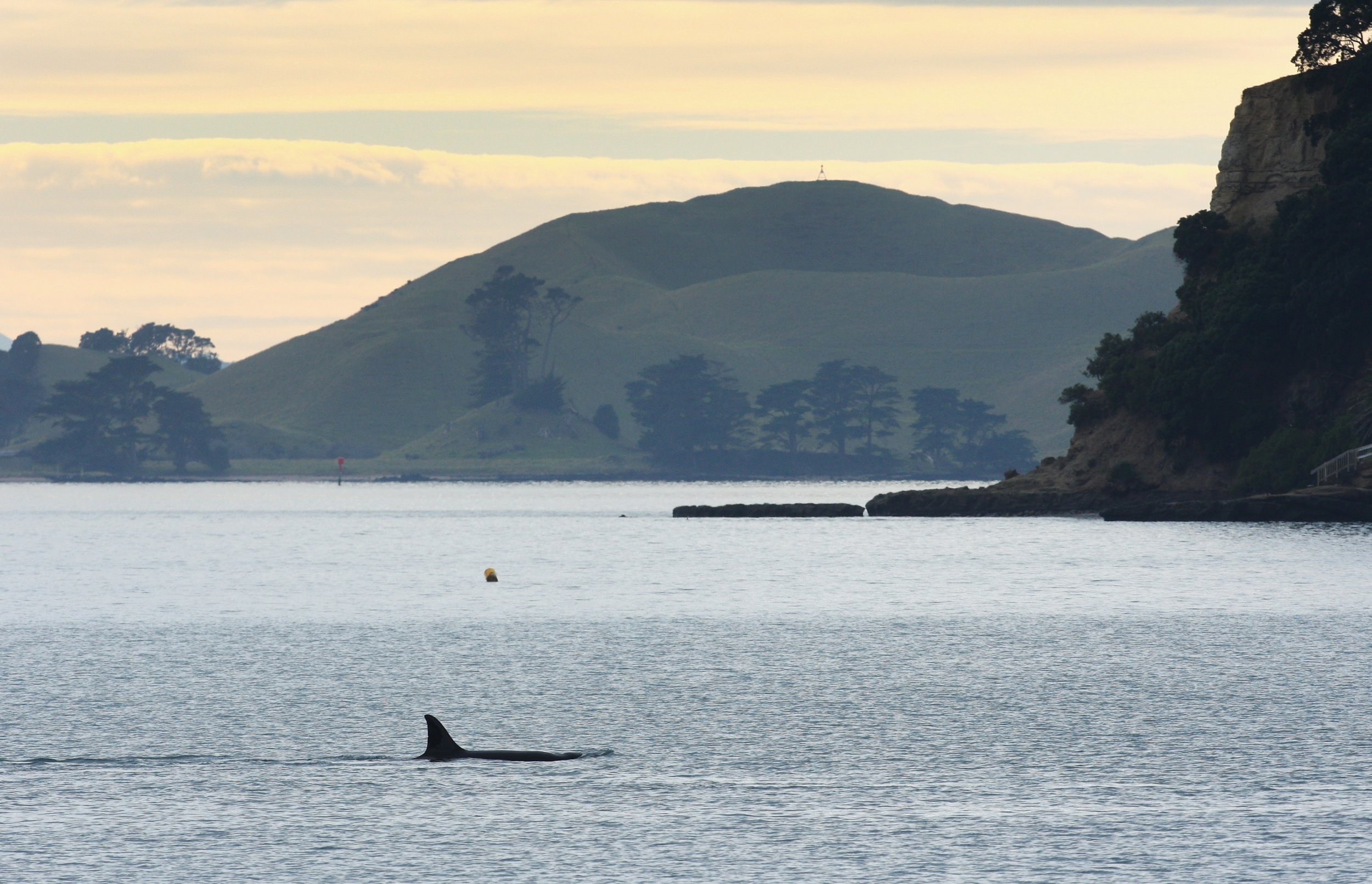 Imagine enjoying a relaxing swim on the beach, when all of a sudden you spot a large black fin quickly coming toward you. This was the reality for a group of friends swimming over the weekend along the shoreline of a popular beach in New Zealand.
The incident—which was captured on video by beachgoer Kelly Lindsay on October 21—shows a group of five people pointing and scrambling to make it out of the water as the killer whale approached the shoreline of Hahei Beach on the Coromandel Peninsula. In the video, you can hear Lindsay repeatedly telling the swimmers to get out of the water. The group is then seen looking back at the orca and laughing as they make their way to the shore.
Lindsay says the group noticed three killer whales—the largest member of the dolphin family— about 50 meters away, she told Storyful, a social content agency. "[We] weren't aware of the orca at this stage due to the waves. It wasn't until one of the orca branched away from the pod towards the shore that onlookers started shouting out to the swimmers," she said.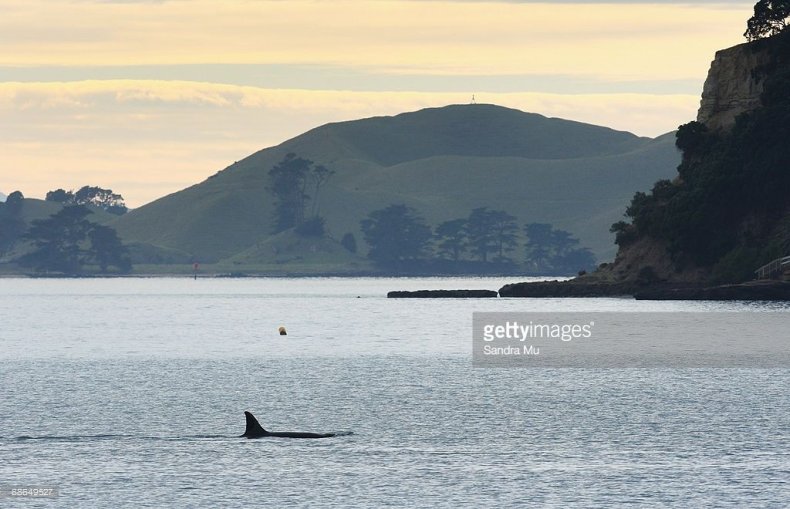 No one was injured during the afternoon encounter. "It was a once in a lifetime experience to see such a beautiful animal up close in the wild," Lindsay said. "We won't be forgetting this anytime soon."
The whales often come in close to the shore to eat stingrays, Gary Hinds, chairman of the Hot Water Beach Lifeguard Services, who was present during the encounter, told NZ Newswire. Swimmers often spot the colossal creatures a couple of times each season, the outlet reports.
The sightings are rare, even in places other than New Zealand. Another recent encounter was captured on video by the owner of a local whale watching tour group in Oceanside, California. Russell Moore, the company's owner, has experienced such a sighting only two other times in his life, he told CBS News 8. But, if there's any place to spot the mammals, it's on the West Coast. One of the best spots to see them in the United States is in the waters surrounding San Juan Islands in Washington, according to CNN.
Despite having the word killer in their name, the whales are generally harmless. Although there's been no known fatalities caused by the animals in the wild, those kept in captivity have been known to kill humans. The popular documentary Blackfish, about SeaWorld, details the dangers of orca captivity to both the mammals and humans.