Killing Eve has always been good at persuading great British actors to join its cast, and Season 3 is no exception. Joining current cast members like Jodie Comer, Sandra Oh and Fiona Show in the new season of the AMC and BBC America series are new characters played by actors like Harriet Walter and Game of Thrones' Gemma Whelan, as well as the lead actor from the French version of Fleabag, as played in its original version by Killing Eve creator Pheobe Waller-Bridge.
Who are the new cast members of Killing Eve Season 3?
Harriet Walter - Dasha
Introduced in the first episode of Killing Eve Season 3 was Dasha, the Russian instructor who we learn was the woman responsible for training Villanelle (played by Jodie Comer) in the art of assassination.
Playing the character is Harriet Walter, who became a Dame for her services to drama in 2011. Among her film credits are Rocketman, Atonement and Sense and Sensibility, while she has recently starred in The Spanish Princess, Succession and The Crown on TV.
Describing the character to Forbes, Walter said: "She has a fairly old fashioned mindset and loyalty to the Soviet Union. She's kind of a bit stuck in her mentality, but she was trained that way. And she would love to get back to that sort of glory that she had. She's been exiled for some of the mistakes she's made."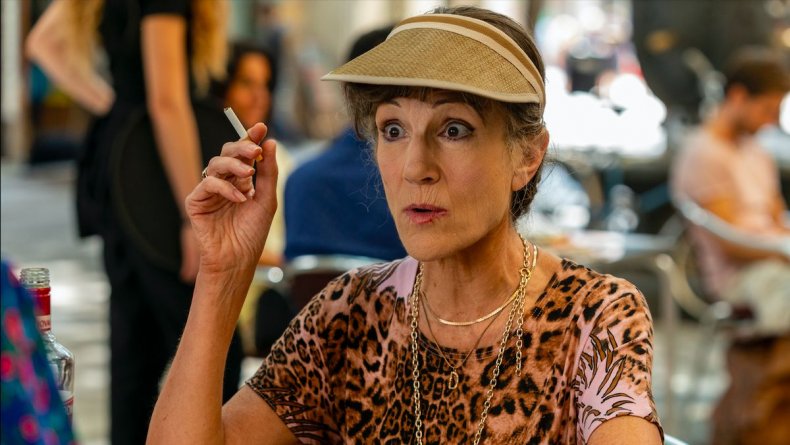 Steve Pemberton - Paul
MI6 has a new staff member in Killing Eve Season 3 in the form of Paul, a former Foreign Office employee who is now overseeing Carolyn Marten's (Fiona Shaw) team. British comedy fans will recognize Steve Pemberton, who portrays Paul, from shows like The League of Gentlemen and Inside No. 9.
Danny Sapani - Jamie
In the first episode of Season 3, viewers met Jamie, one of Kenny's (Sean Delaney) co-workers from the journalism website he worked at after leaving MI6 and before his (spoiler alert) untimely death.
Danny Sapani plays the character after recent roles in Harlots, Penny Dreadful and Black Panther. The British actor is also set to star in the upcoming TV adaptation of video game Halo.
Turlough Convery - Bear
Kenny's other co-worker is Bear, as brought to life by Poldark, Sanditon and Les Miserables actor Turlough Convery.
Gemma Whelan - Geraldine
In Killing Eve Season 3, Episode 2, meanwhile, we met Geraldine, Kenny's sister and Carolyn's other child. Gemma Whelan appears as the character after playing Yara Greyjoy in Game of Thrones and appearing in Gentleman Jack, Emma and The End of the F***ing World.
Speaking to Den of Geek about her character, Whelan said: "She's quite a bit emotionally available I suppose, and she kind of weirdly found her way in life ... it's probably quite the opposite for her mother, who is a colder woman."
Raj Bajaj - Mo Jafari
The latest agent working with Carolyn in MI6 is Mo Jafari, who she recruited from the Comms department much as she once moved Eve Polastri (Sandra Oh) into field work. Fans may recognize Mo actor Danny Sapani from his work in the A Christmas Prince movies on Netflix.
There are a number of Killing Eve Season 3 new cast members who have been announced but have yet to appear. Though their character names have not yet been revealed, we do know that Belarussian actor Evgenia Dodina and Harry Potter and the Goblet of Fire star Predrag Bjelac will appear in the coming episodes. Also due to appear in a bit of meta-casting is Camille Cottin, star of Mouche, the French adaptation of Fleabag.
Killing Eve Season 3 airs on Sundays on AMC and BBC America.