'Killing Eve' Season 4: Will There Be Another Season of the BBC America and AMC Show?
Killing Eve's current season, which comes to an end on May 31, may have been criticized by a number of critics for spinning its wheels, but the BBC America and AMC show still has devoted fans across the world drawn in by the cat and mouse relationship between Eve (played by Sandra Oh) and Villanelle (Jodie Comer). Those fans will be pleased to know that Season 4 has already been greenlit by the show's networks.
In fact, Killing Eve Season 4 was confirmed way back at the start of 2020, months before the current season started. In a statement, AMC Networks president Sarah Barnett said: "How could we not have massive confidence in Killing Eve?
"It has won big in every major award show and is the highest growing show on U.S. television for six years. The reason for this series' emphatic embrace is the brilliant women who breathed it into being: Phoebe Waller-Bridge, Emerald Fennell, Sandra Oh, Jodie Comer, Fiona Shaw and its fairy godmother, executive producer Sally Woodward Gentle."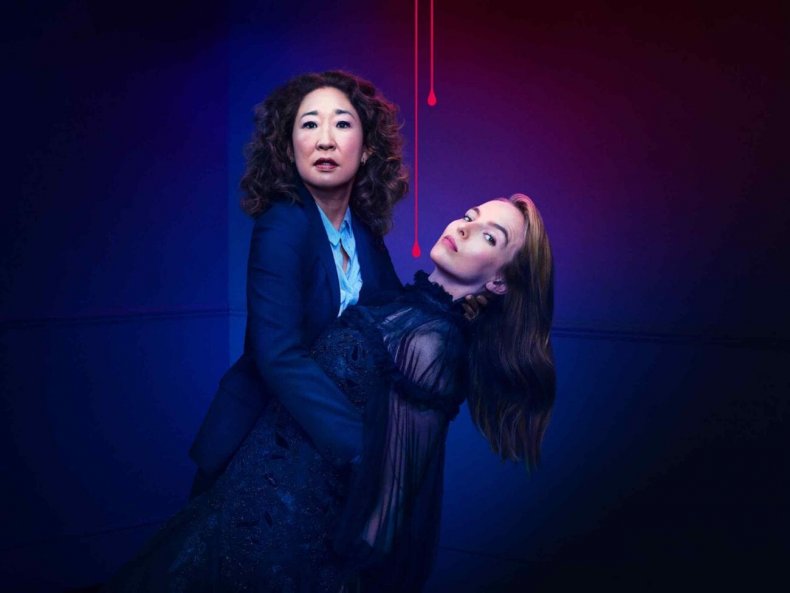 As has been the case with the previous seasons of the show, Season 4 will see a new female showrunner take over. Sex Education writer Laura Neal is taking on the baton that has already been passed from Phoebe Waller-Bridge to Emerald Fennell to Suzanne Heathcote.
So far, a release date for Killing Eve Season 4 has not been released, but as all three previous seasons have started in April, a spring premiere seems highly likely. The next season is also likely to have eight episodes like its three predecessors.
According to executive producer Sally Woodward-Gentle, the team are already assembling the stories for Season 4. She said in a statement: "Laura is frighteningly bright, takes no prisoners and can laugh at anything. She's wicked and wild, emotional and provocative. The stories we are already creating for season four promise a pitch-black riot."
Though both Oh and Comer are expected to return for more Killing Eve, fans should not take it for granted that they both survive Season 3–after all, as both the first two season finales saw one of the main characters with near-fatal wounds, it may be a matter of time before the show has to deliver the promise of its title.
Asked by Metro.co.uk whether the show could continue without either of its leads, departing showrunner Suzanne Heathcote said: "I would say anything is possible in the world of Killing Eve. It's such a rich world and there are many beloved characters. That's both the challenge and the joy and so you know, who knows? Who knows where it will go but it will be something completely unexpected."
Killing Eve Season 4 is coming soon to BBC America and AMC.