'Killing Eve' Showrunner Writes Andrew Lloyd Webber's New 'Bad Cinderella'
A promising young woman is headed to the Great White Way.
Emerald Fennell, the Emmy-, Oscar- and BAFTA-winning writer, director and actress with credits including Killing Eve, Promising Young Woman and The Crown will be teaming up with theater legend Andrew Lloyd Webber for a new take on the glass-slippered belle of the ball in Bad Cinderella.
"We are honored to be introducing this modern Cinderella story to Broadway, and it is a dream come true to work with Andrew Lloyd Webber, especially on a score that sits among his very best," Christine Schwarzman, president of No Guarantees, which is producing the production, said in a statement on Monday, October 3. "Working with this extraordinary creative team, we've created a new Cinderella for today's audience. It's so joyful and unique; we can't wait to share it!"
According to the release, "This modern retelling of the classic fairytale is set in the exceptionally beautiful kingdom of Belleville. Our Cinderella is no longer the damsel in distress who needs saving. She finds herself and her prince in new circumstances which cause them to rethink what 'happily ever after' really means.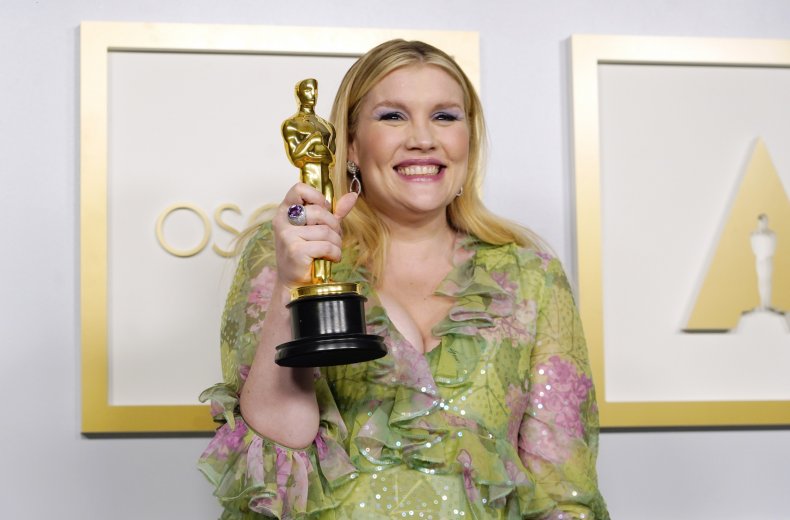 Fennell has made a career of turning stories on their head and creating complex questions with difficult answers, most notably in her 2020 rape-revenge drama Promising Young Woman, which starred Carey Mulligan in the lead role. Mulligan was nominated for an Oscar for her portrayal of a woman who devotes (and sacrifices) her life in order to exact comeuppance on sexual criminals and their toxic allies.

Lindsay Genao, who will play Cinderella, said, "I have been dreaming about originating a leading role on Broadway for just about my entire life, but never in my wildest dreams did I ever imagine achieving that dream alongside Andrew Lloyd Webber and such an incredible team of collaborators. As a proud Dominican American, I am most excited about this opportunity to represent my community and show the world that fairy tales do come true—and are for everybody. My heart is bursting."
The announcement comes a couple of weeks after the announcement that Webber's Phantom of the Opera, Broadway's longest-running show, would be closing in February.
Performances are set to begin on Friday, February 17, 2023, at the Imperial Theatre, with opening night on Thursday, March 23, 2023.