'Killing Eve' Sneak Peek: Konstantin Warns Irina In Exclusive Clip
With only two episodes remaining in the third season of Killing Eve, the stakes are raised in this sneak peek as Konstantin (Kim Bodnia) issues a dire warning to his daughter, Irina (Yuli Lagodinsky). After that shocking cliffhanger, let's find out what's up ahead for the two before Sunday's all-new episode on BBC America and AMC at 9 pm.
The video above teases what happens after Konstantin's daughter committed her heinous crime. When we last saw Villanelle's former handler, he was packing up his luggage and getting ready to escape from the secret criminal organization, The Twelve.
To make up for lost time, he had planned to run away with his estranged daughter. Unfortunately, Irina made a drastic decision and drove the car over her mother's boyfriend. She ran him over and squashed him like a bug!
In the aftermath, Irina appears to be incarcerated with other violent children. Konstantin looks annoyed at his 14-year-old daughter, as she basks in delight and shows off her new toy. One of the other incarcerated girls had given her a shank, a homemade knife made out of a toothbrush.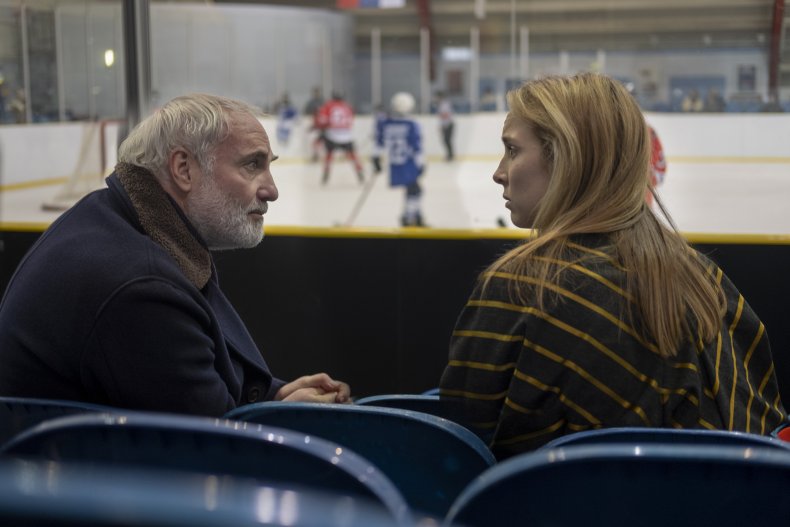 After throwing away the shank, Konstantin warns, "Don't take anything from anyone. Don't make eye contact with anyone. If someone tries to talk to you, walk away."
"There are children here who would kill you and wear your skin as pashmina." adds the frustrated parent.
I think Irina should take her father's advice. It does sound like Konstantin has probably been inside a prison cell before. He certainly knows what he's talking about.
Irina foolishly thinks she can take care of herself while locked up. Unable to get through to his rebellious daughter, Konstantin slams his fist against the table.
How's Konstantin going to get Irina out of mess? With two episodes left to go, I'm bitting at my nails and wondering how the third season of Killing Eve is going to end.