Killing ISIS Fighters From the West Is the 'Only Way' to Prevent Their Return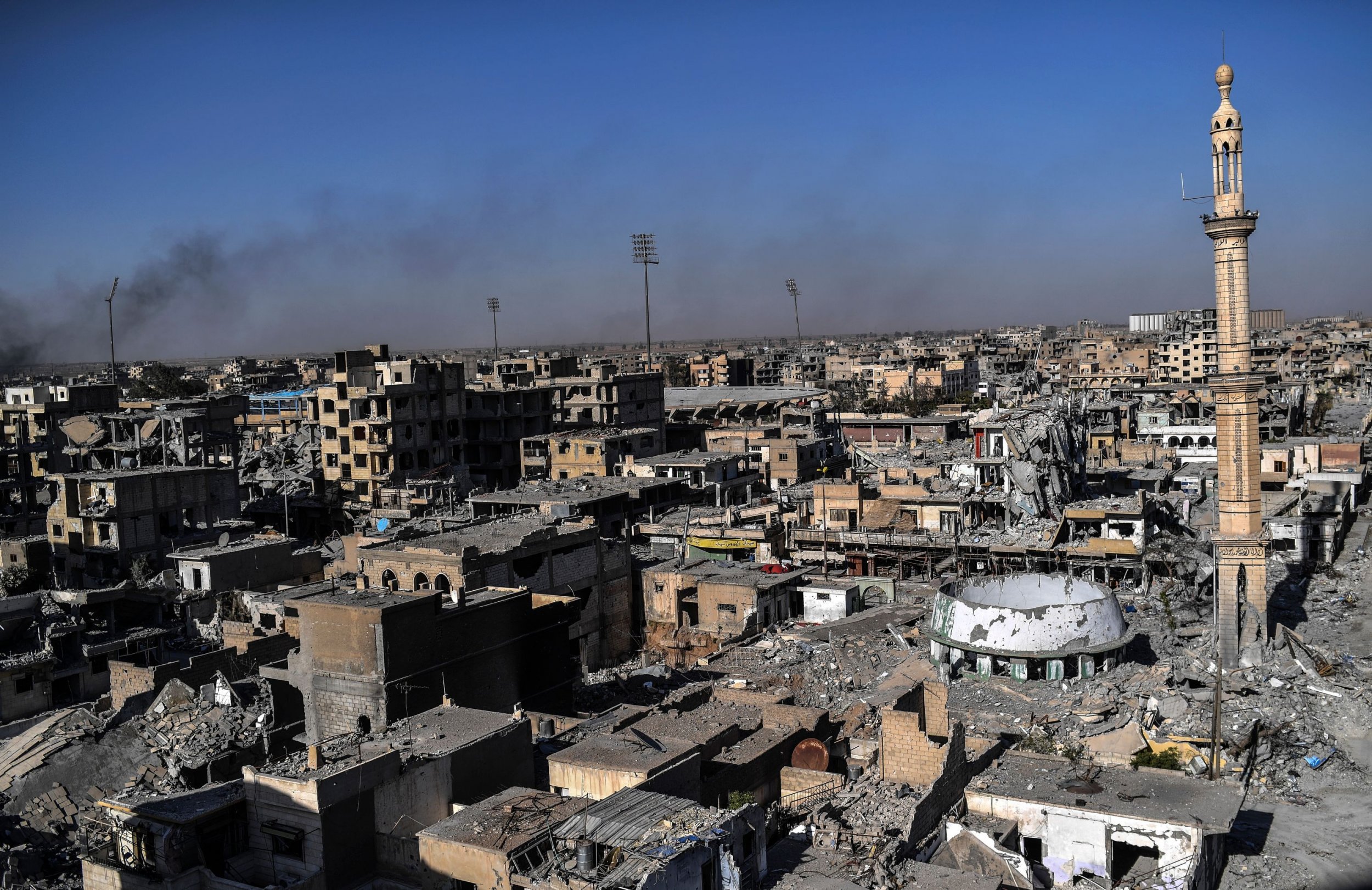 The only policy Western governments should take toward foreign Islamic State militant group (ISIS) fighters is to kill them, a British government minister said Monday.
Rory Stewart, the British government's international development minister, said Sunday that militants for the radical Islamist group should not expect to be welcomed home and rehabilitated, but to be killed because of their threat to the security of their home countries.
"These are people who have essentially moved away from any kind of allegiance towards the British government," he told British radio station 5 Live. "They are absolutely dedicated, as members of the Islamic State, towards the creation of a caliphate."
"They believe in an extremely hateful doctrine which involves killing themselves, killing others and trying to use violence and brutality to create an eighth-century, or seventh-century, state," he added, "so I'm afraid we have to be serious about the fact these people are a serious danger to us, and unfortunately the only way of dealing with them will be, in almost every case, to kill them."
British security services estimate that around 800 British nationals have traveled to fight for radical Islamist groups in Iraq and Syria since 2013. Around half of those have returned to the country, while more than 100 have been killed in the Middle East in clashes or strikes.
As ISIS continues to lose territory in the Middle East, most recently the eastern Syrian city of Raqqa, British and Western officials have been preparing for a potential influx of hundreds of jihadis to their home territory.
But officials now say that they have not witnessed the exodus from Syria and Iraq that they had expected. Many fighters have been killed in airstrikes, in an altered U.S.-led coalition military strategy under President Donald Trump that sought to prevent them from escaping. Dozens have also surrendered to enemy forces, while others may have traveled to other battlegrounds for ISIS, such as Libya.
"We're not seeing a lot of flow out of the core caliphate because most of those people are dead now," Lt. Gen. Kenneth F. McKenzie Jr., the director of the Pentagon's Joint Staff, said last week, the New York Times reported. "Some of them are going to go to ground."
While Britain has suffered four ISIS-claimed attacks in 2017 thus far, all four have involved British or European nationals. Two of the attackers had traveled from North Africa.
The London Bridge attack on June 3, in which three men launched a vehicle and knife attack, included Youssef Zaghba, who had lived in the Moroccan city of Fez. The Manchester bombing at an Ariana Grande concert in May, which killed 22 people, was carried out by Salman Abedi, the British national who had traveled back and forth from Libya, where his father and brother lived but also where ISIS maintains a presence.
The British government, in its fight against ISIS, has ordered its first ever drone strikes against British nationals. In August 2015, then Prime Minister David Cameron authorized an aerial strike that killed 21-year-old Reyaad Khan and 26-year-old Ruhul Amin.
The U.S. has also killed several British nationals, including Junaid Hussain, 21, the group's top cyber chief; Mohammed Emwazi, notorious for carrying out brutal executions in ISIS videos, and Sally Jones, a top propagandist for the group from Syria.