Was the Killing of ISIS' Finance Minister a Major Step or a Small Blip?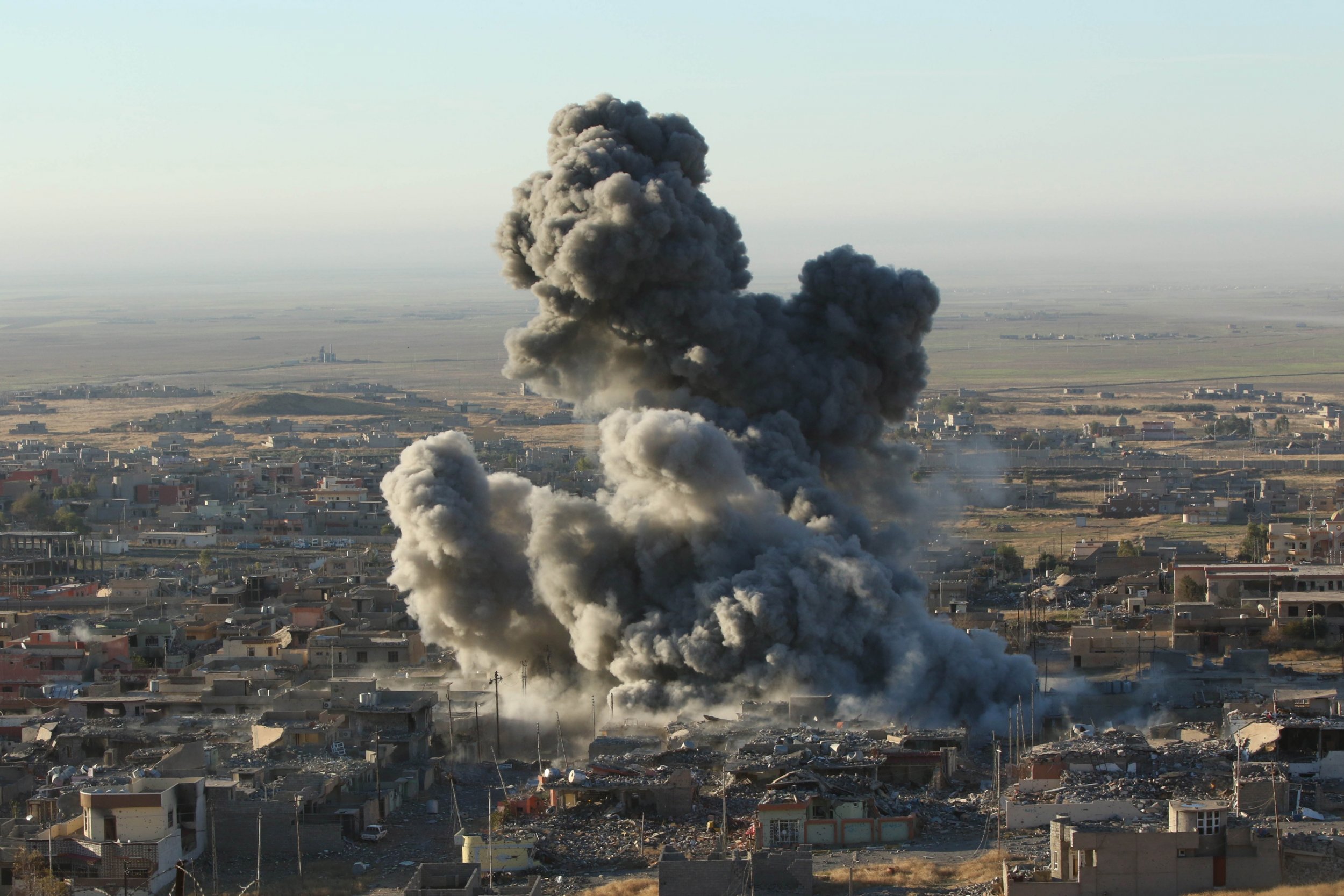 On Thursday, Brett McGurk, U.S. envoy for the global coalition against the Islamic State militant group (ISIS), announced the death of ISIS "finance minister" Abu Saleh in an airstrike in Iraq in late November, as part of the U.S. campaign to destroy the group's "financial infrastructure."
Saleh's death was announced by key members of the coalition, including U.S. military spokesman Colonel Steve Warren, as a success due to his high profile within the group. So why was his targeted assassination so significant?
What do we know about Saleh?
Outside of intelligence circles, very little. His real name was Muwaffaq Mustafa Muhammad al-Karmush, and the U.S. State Department's list of extremist targets says he was an Iraqi national, 42 years old when he died. Warren described him as "one of the most senior and experienced members" of the militant group. At least one of Saleh's tasks in his role as the group's finance chief was making sure ISIS fighters got their salaries and the U.S. government announced in September that it had imposed sanctions on him. It remains unclear how close he was to the group's leader, Abu Bakr al-Baghdadi, or if he has previous connections with the Iraqi regime of Saddam Hussein.
Will his assassination affect ISIS financially?
ISIS's two lucrative streams of income are taxation and oil trading. The U.S. has had success striking a number of the group's financial figures whose jobs were to oversee the management and distribution of this income. But strikes against senior officials will not hinder the group's overall finances because someone else will be quick to step in and continue bringing in revenue, says Torbjorn Soltvedt, deputy head of Middle East North Africa at the U.K.-based security consultancy Verisk Maplecroft.
"It is clearly a setback for the Islamic State," he says. "Saleh clearly had an important position in terms of organizing the group's finances. The real issue is that it is extremely difficult to cut off the Islamic State's sources of funding and killing Abu Saleh is not going to solve that problem."
Soltvedt continues: "How do you cut that revenue? The only way is to roll back Islamic State territory and deprive it of resources and that is extremely difficult. You can't do that with airstrikes alone."
Andrew Majoran, research associate of Global Terrorism at The Risk Advisory Group, a U.K.-based security consultancy, agrees that while Saleh's death is a setback, the group will still find a way to fill its coffers.
"It certainly depletes the group's talent pool having him gone," says Majoran. "But I have no doubt that the group will carry on generating revenue without him."
Will Saleh's death shake ISIS organizationally?
Saleh's death leaves a hole in the militant group's finance network, robbing it of someone to organize and bring in the funds the group needs to pay its fighters, conduct operations, and buy weaponry and ammunition. But experts believe that the group's structure means he will be replaced quickly.
"Considering the airstrikes have mostly targeted the economic centers and oil fields and leadership, [ISIS] have been able to replenish the stocks of these financial leaders," says Majoran.
The ability to promptly replace senior officials is down to the militant group's strong bureaucracy, and is helped by having experienced members with connections to the Saddam Hussein's regime, adds Soltvedt.
"The Islamic State, in terms of bureaucratic capabilities, they are pretty strong," he says. "They have former Saddam Hussein officials, they are pretty slick when it comes to that sides of things. There will be other people who can fill his shoes."