After 'Black Panther,' Killmonger's New Marvel Comic Goes Deep Into His Conscience
Michael B. Jordan's incarnation of longtime Black Panther adversary Erik Killmonger was universally praised as one of the greatest villains in the Marvel Cinematic Universe. Now, Marvel will pay respects to that performance with the launch of Killmonger, a five issue mini-series from Bryan Edward Hill (Detective Comics) and artist Juan Ferreyra (Green Arrow). Killmonger arrives Dec. 5.
Hill calls the series an "origin of sorts" that will follow N'Jadaka's exile to the United States. The series will start with his graduation from MIT, and also features Klaw (seen in Black Panther as his mercenary mentor). Hill points to the waterfall fight originally depicted in the comics, repurposed for 2018's Black Panther, as the entry point to N'Jadaka's headspace.
"I wanted to explore the choices and the failures that lead a person to dedicate their life to revenge, and how that happens. Because with Erik, I feel like it's really a tragedy. It's a story of a guy who was failed a lot by Wakanda in certain ways, by the people he met outside of Wakanda, by his own conscience in other ways, and I wanted to paint a portrait of that," he told Vulture. "Because to me the iconic fight between Erik Killmonger and T'Challa is tragic. It's something that shouldn't happen."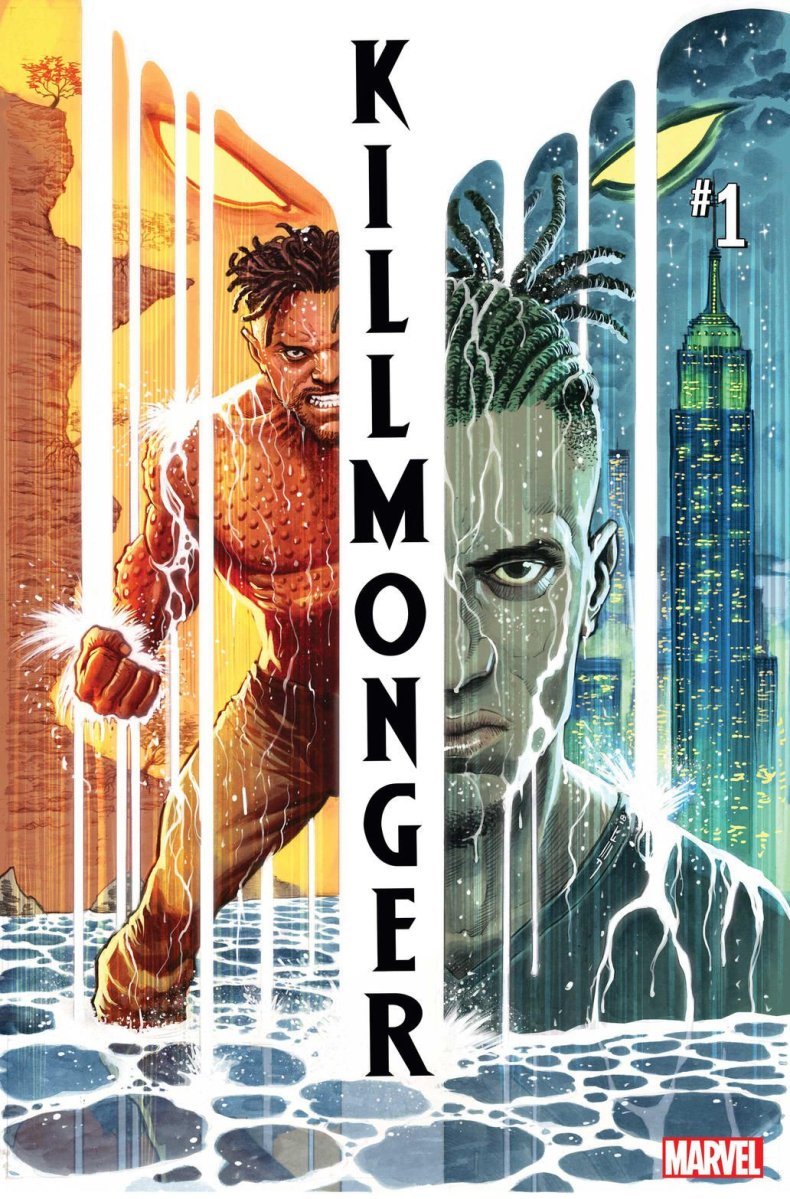 Hill wants to dive into a battle of conscience fans didn't get to see in Black Panther, or previous comic books. Killmonger has never had his own solo series.
"We begin the story with him making that choice to step away from one potential future and step into another that speaks to more of his darker nature. For me, that's what a tragedy is, really. Something isn't tragic unless you can see a way that it could have worked out better," Hill said.
Hill teases an adventure in New York City "where some cool characters" will join the story in unexpected ways. But, eventually, the series will take Killmonger back to Wakanda. "Issue by issue, you are chronicling the fall of Erik Killmonger, and that's the goal," he said.
Killmonger was created by Don McGregor and Rich Buckler in the 70s. He's most recently featured in Evan Narcisse's Rise of the Black Panther. Breakout Black Panther character Shuri will also get her own series at Marvel, from Wakanda Forever author Nnedi Okorafor and Immortal Hulk artist Leonardo Romero. That series is due this fall.