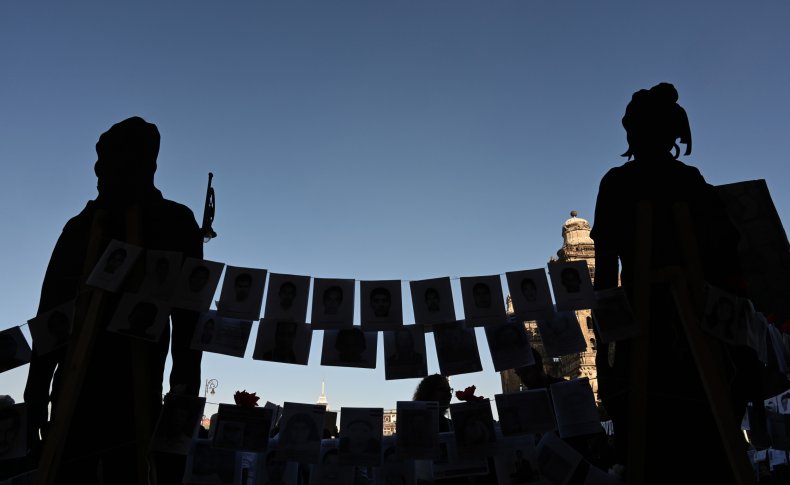 Fox News host Brian Kilmeade joked Wednesday morning that the people of Mexico would just return to "work in the fields" if their president refused to declare another war on drug cartels.
The remarks aired during the news network's morning show, Fox & Friends. Kilmeade, along with his co-hosts Steve Doocy and Ainsley Earhardt, were discussing the recent attack on a family by members of the Chihuahua drug cartel. Following previous reporting by Newsweek, the attack left nine people dead, including six children, all of whom were members of a breakaway sect of the Church of Jesus Christ of Latter-Day Saints. The three adults in the group held dual citizenship in the United States and Mexico.
On Tuesday, President Donald Trump confirmed via Twitter that cartel gunmen killed the family and pledged to lend support to Mexico if the country's president wanted help "cleaning out these monsters." He further wrote that if Mexico accepts help from the U.S., then America "stands ready, willing & able to get involved and do the job quickly and effectively."
"The great new President of Mexico has made this a big issue," Trump continued, "but the cartels have become so large and powerful that you sometimes need an army to defeat an army!"
However, as the hosts of Fox & Friends noted Wednesday, Mexico's president, Manuel Lopez Obrador, declined Trump's offer of military aid. He further rejected Trump's call for a "war" against the cartels.
"The worst that we could see is war," he said. "I always say politics was invented to avoid war...War is irrational. We are for peace. It is a characteristic of this new government."
On Fox & Friends, Kilmeade dismissed Obrador's rejection of Trump's offer, saying that the socialist Mexican president "couldn't do it" and wanted to "hug it out" with the drug cartels. This, Kilmeade said, was unacceptable.
"I think the president [Trump] should force his way in there," he said. "The Mexican people should stand up and say, 'You have to accept America's help!'"
When Earhardt wondered aloud why Mexicans would not want assistance in their internal affairs from the U.S., Kilmeade said much of the resistance could be traced back to "national pride" and "fear."
Doocy proceeded to share Obrador's comments about finding another answer to the cartel issue besides "war," which prompted chuckles from the other co-hosts.
"Good luck with that. Yeah, best of luck," Kilmeade said, mockingly adding what he thought Mexicans might say in response to their president, he continued: "Yeah, all right, let's go work in the fields."