GOP Hopefuls Ted Cruz, Mike Huckabee to Visit Kentucky Clerk Kim Davis in Jail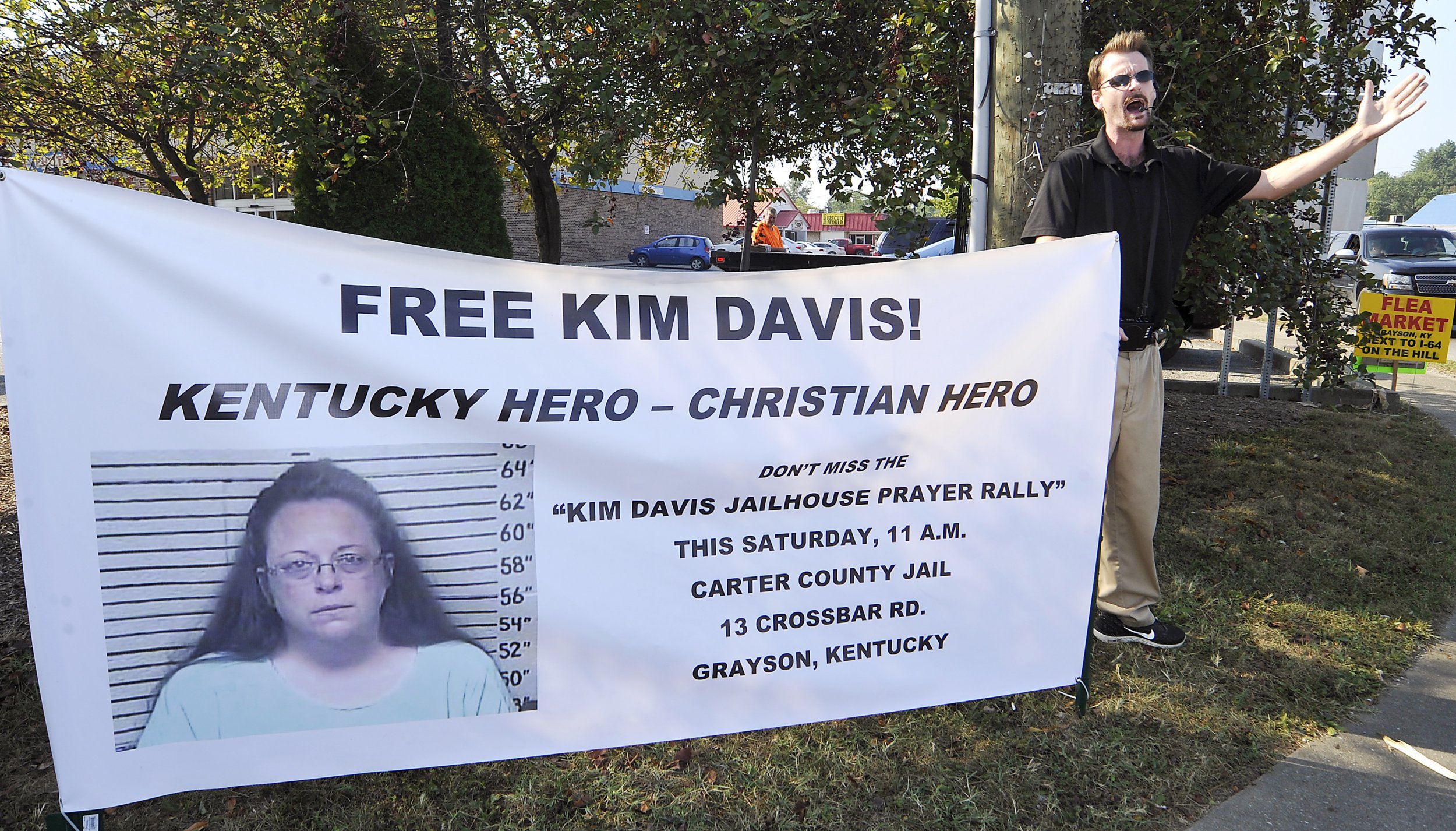 Kentucky clerk Kim Davis is getting a pair of big name visitors in jail today: Mike Huckabee and Ted Cruz, both Republican presidential candidate hopefuls.
Davis was jailed after repeatedly refusing to issue same-sex marriage licenses. As a county clerk, Davis is obligated to issue marriage licenses and a Supreme Court decision this summer struck down gay marriage bans. Davis refused to do so, citing religious beliefs.
On August 26th, a U.S. appeals court ruled she must issue the marriage licenses despite her beliefs. She refused once more and was sued by the ACLU. The ACLU requested she be held in contempt and fined. The judge agreed Davis should be held in contempt but felt a fine was not a harsh enough punishment for Davis. She was jailed on September 3.
Some view Davis as a matryr, who was imprisoned for her religion, whereas others believe she should step down if she is unable to do her job. As an elected official, Davis cannot be fired, even by the governor. To remove her from her post, she would have to be impeached or resign.
Huckabee believes Davis is being persecuted for her religious beliefs. He will attend a rally on her behalf along with her attorney, a pastor and anti-gay marriage lobbyists on Tuesday afternoon. "Kim's stand for religious liberty is a pivotal moment in our nation's history. Will we continue to pretend as though the Supreme Court is the 'Supreme Branch' with the authority and ability to make laws? It most certainly is not," Huckabee wrote in an op-ed. Huckabee began a petition to release Davis on his website. His site does not make public how many signatures the petition received.
Cruz does not plan to attend Huckabee's rally. He will meet with Davis privately.