Will Jussie Smollett Testify?: State's Attorney Kim Foxx Subpoenaed for Handling of Case 'Plagued With Irregularity'
Chicago's top prosecutor, Kim Foxx, has been subpoenaed to appear in court in relation to her handling of the Jussie Smollett case. The Cook County State's Attorney has been summoned by retired appellate judge Sheila O'Brien, who is pushing for a special prosecutor to investigate the case against the Empire actor, reported The Chicago-Sun Times.
The Times reports that O'Brien has also requested that Foxx's top deputy, Joseph Magats, appear at the hearing and produce documents from the original case to assure that they have not been "altered or destroyed and will not be destroyed throughout this case," according to court documents.
According to The Chicago Tribune, O'Brien also filed a "notice to appear" request in order to try and get Smollett to attend the hearing. Under Illinois state law, if a person fails to attend court after a notice to appear has been formally issued, a summons or warrant of arrest may be put out in their name.
Smollett's legal team did not immediately respond to a request for comment.
Newsweek subscription offers >
In January, Smollett alleged two masked men attacked him while yelling racial and homophobic slurs, poured bleach on him and tied a noose around his neck. After investigating, the Chicago Police Department said Smollett had staged the incident in order to boost his media profile and advance his career. He was charged with 16 counts of disorderly conduct.
On March 26, Foxx's office announced that all charges against the actor had been dropped, sparking criticism from the police and Chicago Mayor Rahm Emanuel, who described it as a "whitewash of justice."
Foxx recused herself from Smollett's case after it was revealed she was in contact with a member of the 36-year-old's family while police still considered him a victim of a crime. She allegedly continued to discuss the case via text messages with Magats, including calling Smollett a "washed up celeb who lied to cops."
O'Brien described Foxx's handling of the case as being "plagued with irregularity" and her conflict in the matter "beyond dispute." O'Brien added that Foxx should have sought appointment of a special prosecutor herself. "Instead, Foxx misled the public into believing that Smollett's case was handled like any other prosecution and without influence," O'Brien wrote.
Newsweek subscription offers >
In a statement released April 19, Foxx said she will not be commenting publicly on Smollett's case until the conclusion of a review by the Cook County Office of the Independent Inspector General.
"The best way to ensure that the inspector general is provided reliable and accurate records and recollections is to give him the first opportunity to speak with all relevant participants in the case," Foxx said. "Those discussions should not be held against a backdrop of public comments or speculation from me or my office about what people did or said."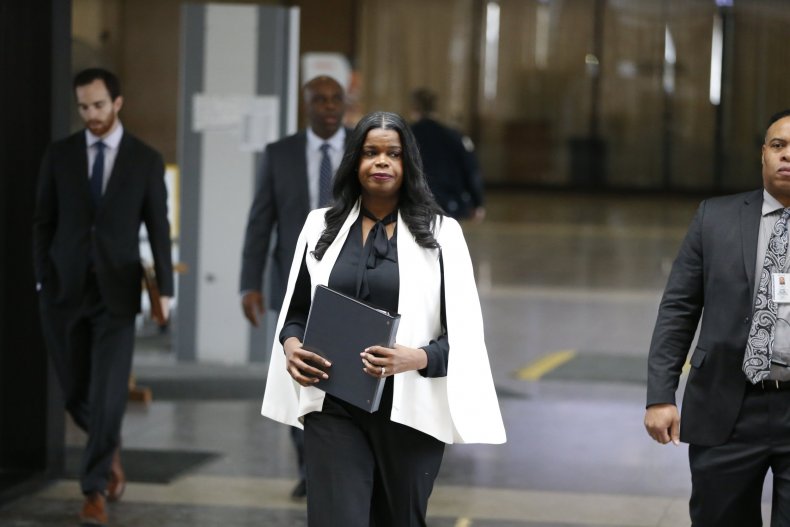 Will Jussie Smollett Testify?: State's Attorney Kim Foxx Subpoenaed for Handling of Case 'Plagued With Irregularity' | U.S.