Kim Foxx's Jussie Smollett Ruling Sparks Dueling Rallies: Everything There Is to Know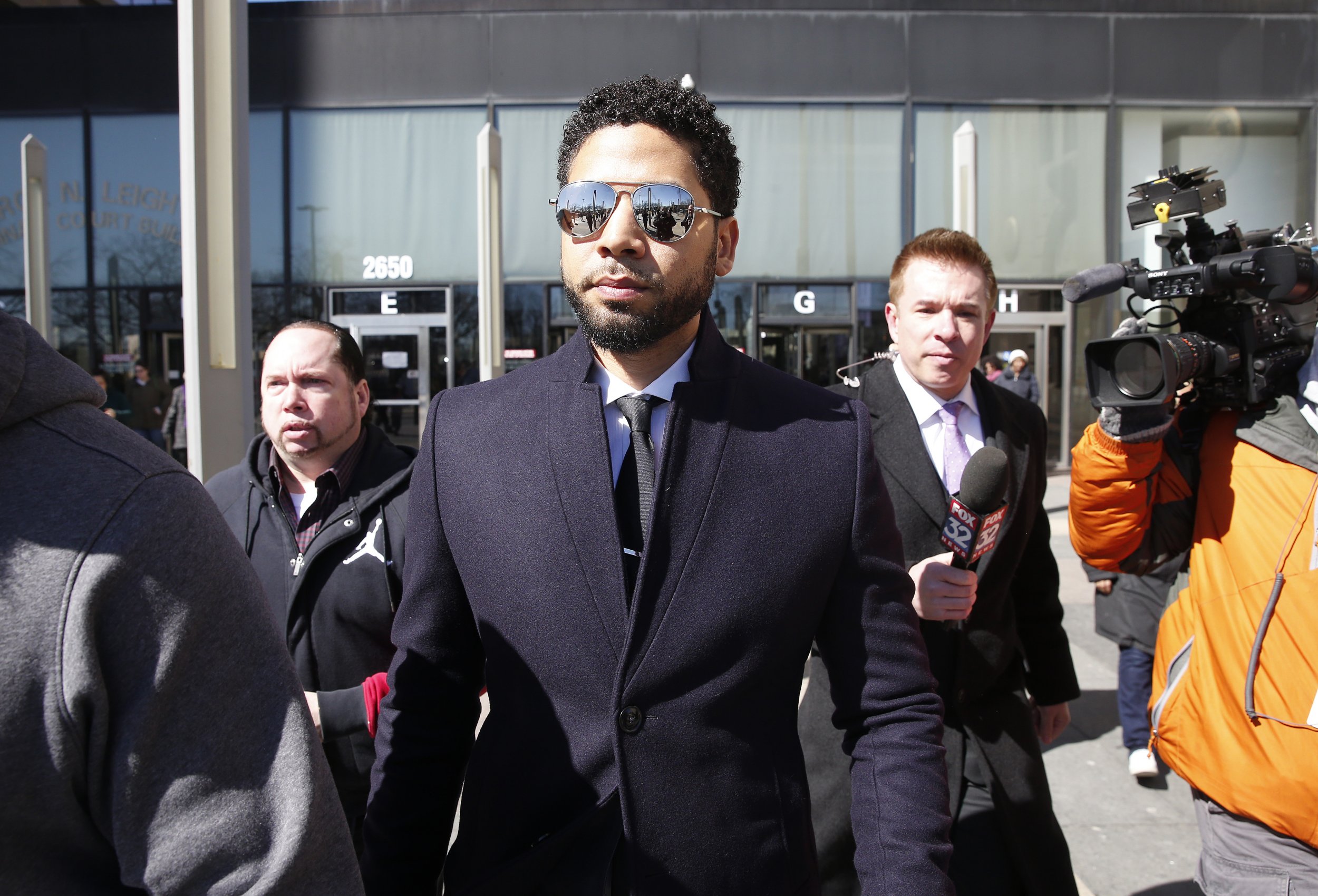 The controversial ruling made by Cook County State's Attorney Kim Foxx to drop all charges bestowed upon actor Jussie Smollett has sparked competing rallies for and against her decision. The protests will take place on Monday.
While Foxx has faced backlash for her decision, many people stand by her. Reverend Jesse Jackson, for one, is planning a rally in support of Foxx for Monday. He took to Twitter to confirm the protest would commence at the Chicago Temple at 10 a.m. ET.
"Join us for @SAKimFoxx rally today @ChicagoTemple," Jackson tweeted. "Silence is betrayal. We must be keenly aware that this is a significant time in our history. We must not turn against each other. #VotingMatters #Unite #KeepHopeAlive!"
The Chicago Police Department has been vocal in its disdain for Foxx's decision, and members of the Chicago Fraternal Order of Police announced their plans to stage a protest opposing Foxx's ruling. On March 28, the union confirmed via Facebook that a protest against Foxx would be held "in full force" at the Cook County Administration Building on Monday at 11:00 a.m. ET.
Kevin Graham, president of the Chicago Fraternal Order of Police, elaborated on Smollett's dropped charges during a Thursday appearance on Fox News' America's Newsroom.
"We are interested in having the federal authorities look into what occurred here because we're baffled by what has happened," said Graham. "We also think that it's a little strange that she never that no one ever told the police department, the FOP, the mayor's office, that they were going to dismiss the charges in this case."
It's likely that these protests will appear in live news coverage but unclear if networks will live stream the competing events.
Indictment charges against Smollett, 36, were dropped Tuesday after the Empire star was called to partake in an "emergency court appearance," WLS-TV reported. Smollett initially received 16 felony counts for orchestrating his own attack: In January he claimed to have been physically assaulted by two masked men shouting racial and homophobic slurs at him moments after he'd landed in Chicago. After the assailants fled the scene, he was hospitalized and released later that day.
Smollett pleaded not guilty to all 16 felony counts on March 14. Before entering his plea, his character was pulled in February from the final two episodes of Empire Season 5, where he played Jamal Lyon. Jamal is the of Lucious Lyon (Terrence Howard) and Cookie Lyon (Taraji P. Henson).