Kim Jong il Memorial Plaque Unveiled in Russia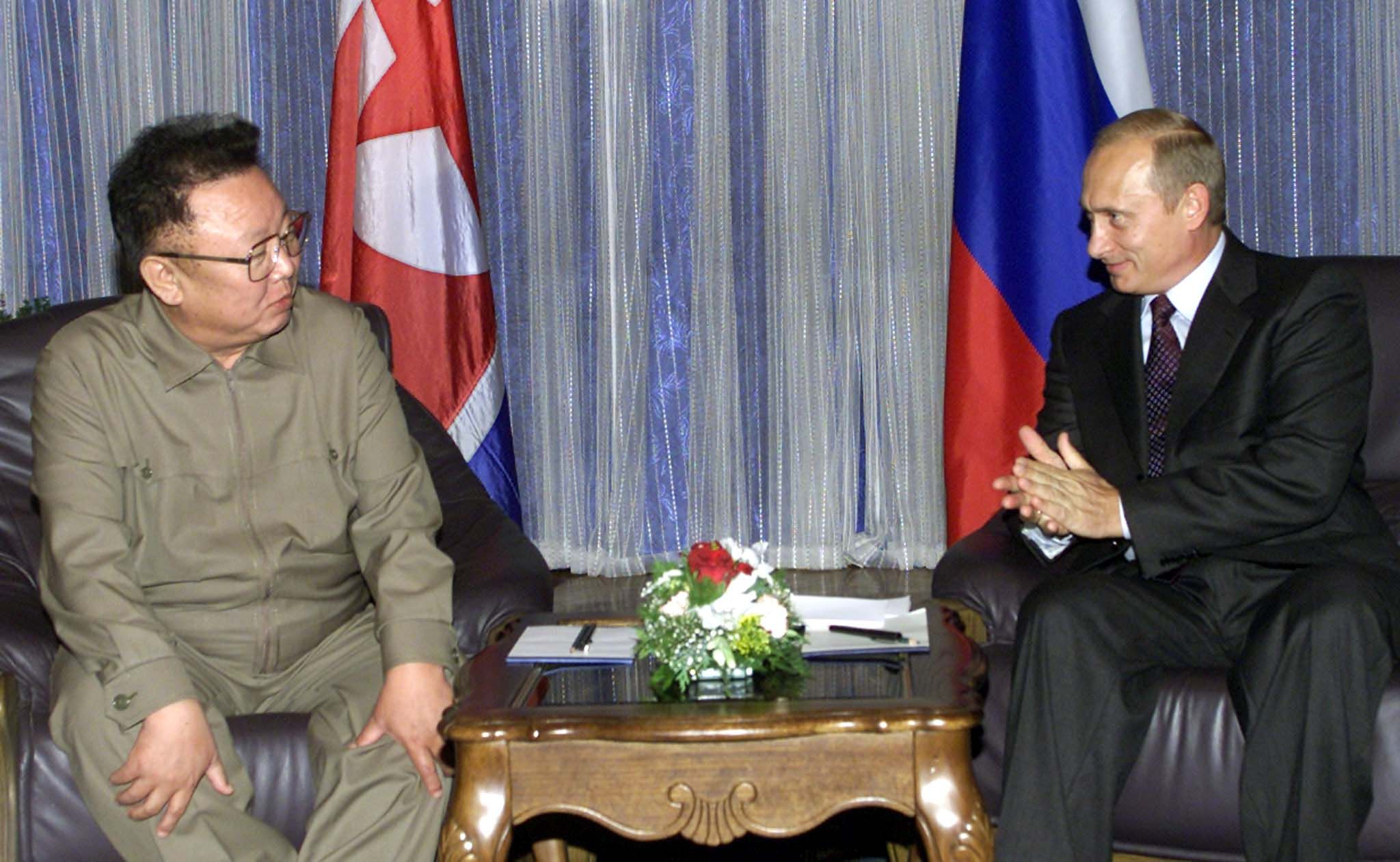 After dedicating a bridge to Chechen leader Ramzan Kadyrov's father in June, St Petersburg has now unveiled a memorial plaque to North Korean leader Kim Jong un's father, local news site Fontanka reports.
Kim Jong il, who ruled North Korea until his death in 2011, presided over an initial attempt to mend ties with Russia. Russian President Vladimir Putin visited Pyongyang within a year of being elected for the first time in 2000 and Kim Jong il made a rare trip to Russia in 2001, by train due to his alleged fear of flying. Attempts to strengthen ties between Moscow and Pyongyang have lost momentum since then as Russia has joined U.N. sanctions on North Korea since the country began nuclear missile tests in 2006, though Moscow still retains a friendlier line than most Western governments.
Now the conference and recreation area of one of Russia's most iconic manufacturing plants has marked the historic visit with a plaque. The image of Kim was installed on the premises of St Petersburg's Kirov plant to mark the 15th anniversary of Kim's trip to Russia, which included a visit to the Kirov plant.
The plaque features a portrait of the late "Dear Leader" of North Korea with an inscription in Russian and Korean, reading, "Chairman of the state defense committee of the Communist People's Republic of Korea, comrade Kim Jong il visited the Kirov plant on August 7, 2001."
"The embassy of North Korea in Russia contacted us with a suggestion to install a plaque on the premises of the Kirov plant," a spokesman for the company said. "We already have a museum wing and one of the rooms is already dedicated to delegations that have visited the plant, so we agreed."
The Kirov manufacturing company predates the advent of communism in Russia, existing on the site since 1801 and supplying the Imperial Army. As well as playing a crucial part in Communist Industrialisation, it also produced tanks for the Red Army during World War II, becoming a landmark brand of Soviet industry.
Kim Jong il Memorial Plaque Unveiled in Russia | World