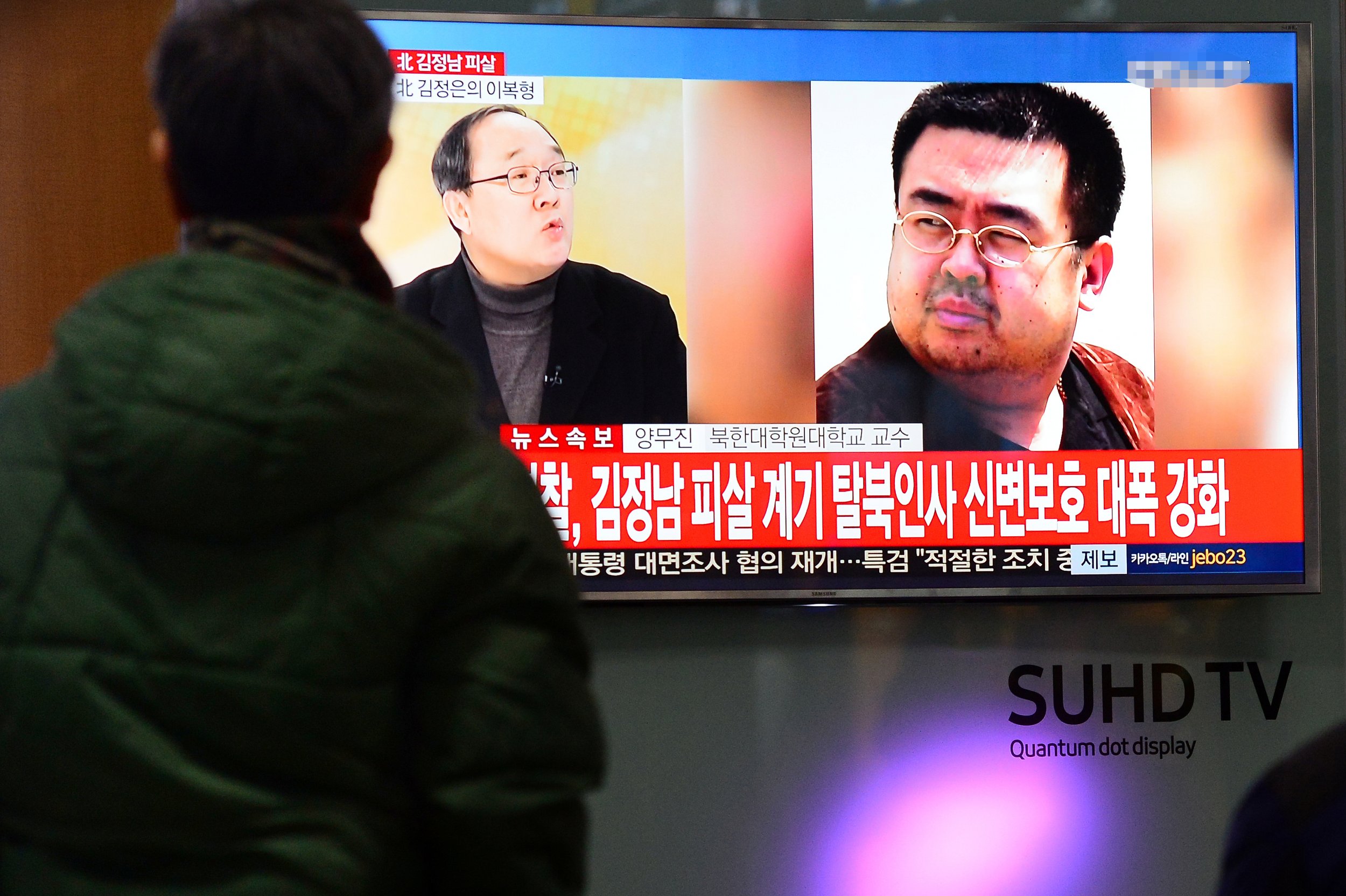 According to South Korean intelligence reports, the four suspects arrested in connection with the death of Kim Jong Nam are spies.
The estranged half brother of North Korean leader Kim Jong Un was attacked in Kuala Lumpur airport with VX chemical nerve agent on February 13. According to the BBC, intelligence operatives told the South Korean parliament in Seoul that four of the seven people Malaysia had arrested, were spies— citing reports curated by South Korea's intelligence agency that the operatives were from North Korea's Ministry of State Security, the country's secret police.
Intelligence elaborated on a "state organised terror" to kill his brother, co-ordinated by Kim Jong Un, reports Al Jazeera. South Korea claims North Korea had organized the assassination on February 19, but there seems to be no proof of this publicly reported. Nor was any detail given in parliament on how the South Korean National Intelligence Service obtained their information.
Malaysia, where the assassination took place, has not accused North Korea of carrying out the killing of Kim Jong Nam. Tensions between the two countries escalated last week over the handling over the assassination, leading to diplomatic spats. Officials from Pyongyang accused Malaysia of fabricating evidence—they described the investigations as being "full of holes." (Prior to this, Malaysia and North Korea have actually enjoyed a cordial relationship, allowing residents to travel visa-free between the two countries.)
The Malaysian government is holding Siti Aisyah, an Indonesian woman, and Doan Thi Huong, a Vietnamese woman, for the murder of Kim Jong Nam. The pair will be charged today by the Malaysian court. If convicted, they will face the death penalty, Malaysian authorities announced Tuesday morning. Indonesian authorities reportedly said Aisyah told them she was paid $90 to carry out a prank, although Malaysian authorities deny this, and claim she knew what she was doing, the Guardian reported.
The murder took place in Kuala Lumpur's airport, and Kim Jong Nam died 20 minutes after the attack. He was heading back to his home in Macau, where he lived in exile with his son, daughter, and wife.