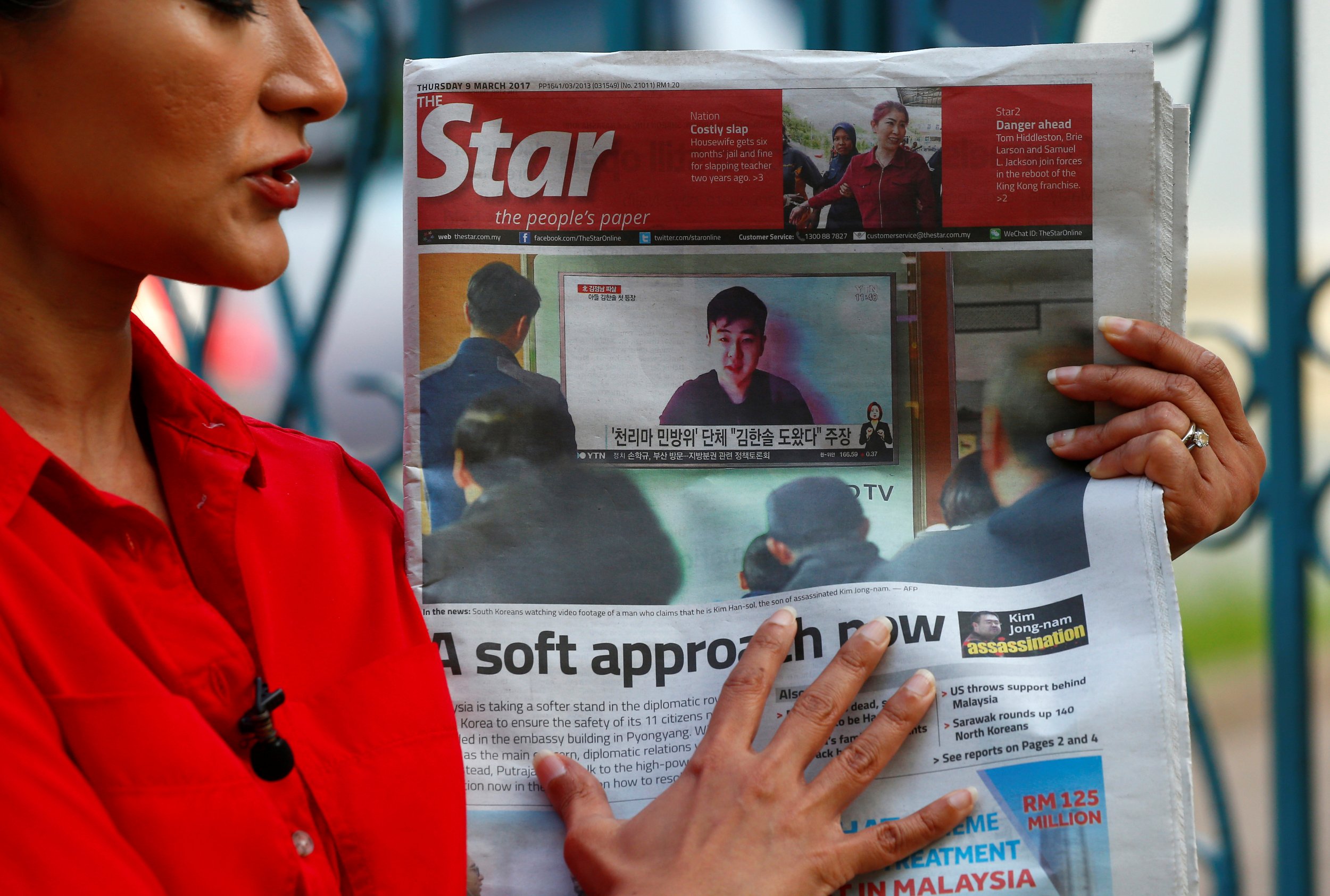 When authorities in Malaysia were identifying the body of Kim Jong Nam, the late half-brother of North Korean leader Kim Jong Un, after he was poisoned last month, their evidence was golden — literally. Investigators recently revealed they used Kim's jewelry as a secondary set of clues to link him to his family.
Kim was wearing two chains, a ring, a Buddha pendant and gold pendant engraved with an illustration of him, his wife and his son when he died on Feb. 13, the New Straits Times reported exclusively Wednesday. Kim also had on a beaded bracelet and a Patek Philippe watch—a brand of which his North Korean half-sibling Kim Jong Un is a known fan.
All of Kim's accessories have undergone testing in light of his mysterious death, which came more than a decade after he was exiled from Pyongyang and lost his status as heir apparent to its leadership.
Kim, 45, was attacked in the Kuala Lumpur International Airport February 13 as he prepared to board a flight to Macau. Malaysian police have said two women approached Kim from behind and thrust a lethal chemical weapon called VX nerve agent into his face. Kim felt dizzy and died en route to the hospital, according to CNN.
The incident set off a political firestorm with rumors that North Korea orchestrated Kim's poisoning. Pyongyang announced it would stop Malaysians from leaving North Korea, a move that Prime Minister Najib Razak condemned. He accused the regime of "holding our citizens hostage" before deciding Malaysia would do the same with North Koreans. North Korea has declined to confirm the body is Kim's, instead calling the deceased man "Kim Chol"—the name that was on Kim's passport when he died.
Malaysia disclosed Wednesday that it had verified Kim's identity using DNA "based on the sample obtained from his child," said Deputy Prime Minister Ahmad Zahid Hamidi, according to an Associated Press report. Sources told the Japan Times that fingerprint data was used, as well.