Kim Jong Nam's Son Releases Video About Father's Death—Who Is He?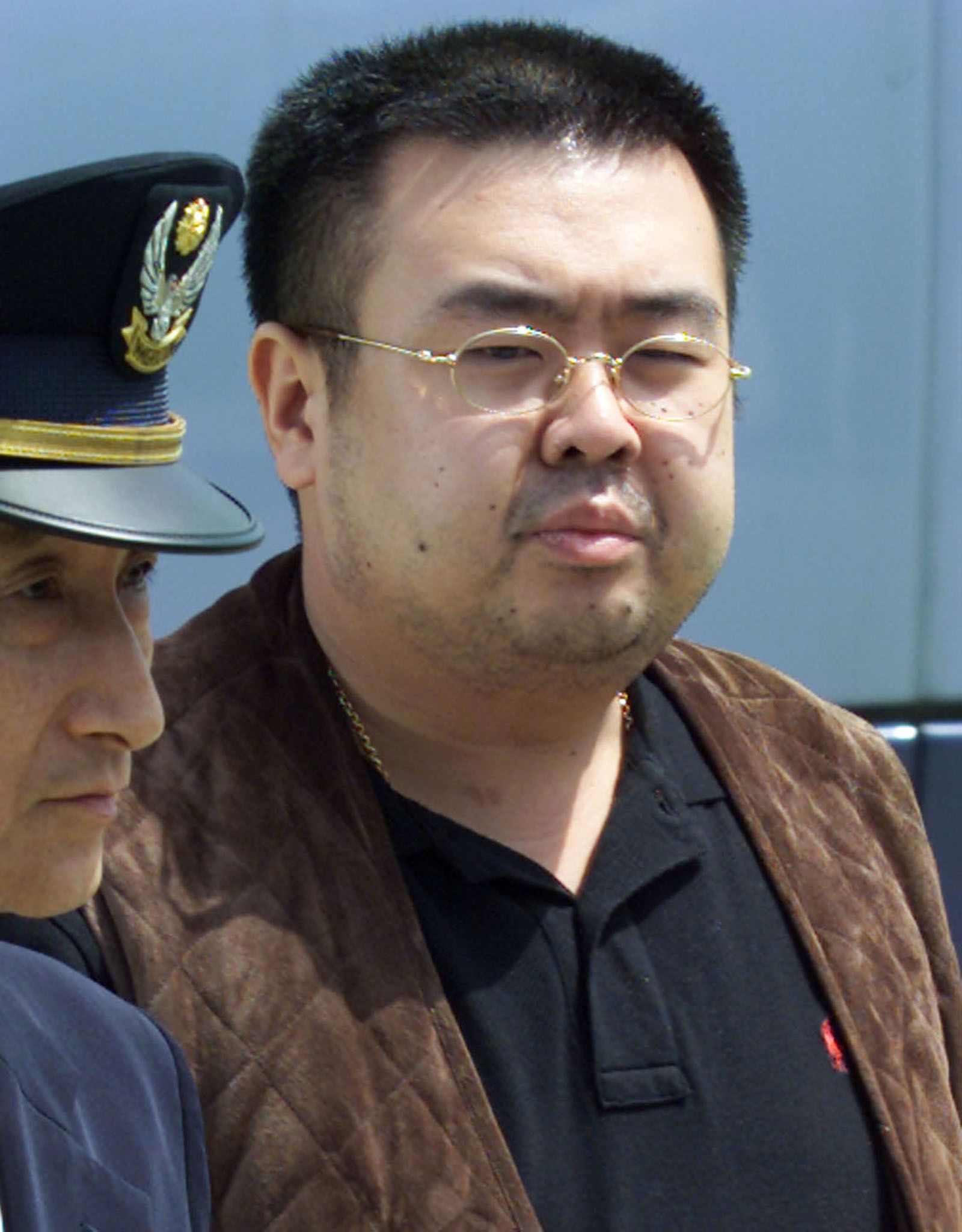 A man claiming to be the son of Kim Jong Nam, the murdered brother of North Korean leader, has appeared in a short video clip, confirming the deceased was his father.
"My name is Kim Han Sol, from North Korea, part of the Kim family," the man says in slightly accented English.
In the 40 second clip, posted on YouTube from the account of the little known Cheollima Civil Defense group, he says: "My father has been killed a few days ago. I'm currently with my mother and my sister." Some of the video has been censored, and he holds up his North Korean passport to verify his identity. It is unknown where the video was shot though South Korea's Yonhap news agency points out that there is a town near Pyongyang named Cheollima, which may relate to the group that released it.
The short video ends with: "We hope this gets better soon." Nearly three weeks after Kim Jong Nam's murder in Kuala Lumpur Airport, his body still lies in the mortuary, unclaimed by a family member; the video is the first comment made by the Kim family since the assassination on February 13.
Who is Kim Han Sol?
Kim Han Sol, 21, is believed to be the only son of the deceased Kim Jong Nam and attended the United World College of Mostar, an international school for students aged 17-18, dedicated to promoting peace. Students live with children from around the world, and Han Sol said he had studied with South Koreans. In a television interview with Finnish channel Yle in 2012, he said it was awkward meeting South Koreans at first, but that "little by little we started to understand each other… and sometimes we share stories from back home and realise how similar we are: the same language, the same culture," according to The Guardian. After high school, he attended Sciences Po in Paris.
Han Sol has gained a place at a college of Oxford University, but reports say he has not yet enrolled on a course there.
His mother is Kim Jong Nam's second wife, Lee Hye Kyong, and Han Sol's sister Hol Sul, is 18. It is possible that the three are seeking refuge in Europe because the Cheollima Civil Defense group released a statement thanking the governments of China, the Netherlands, the United States and a fourth government "to remain unnamed." The Korea Times cites reports suggesting he is under Chinese protection in Macau, though China has made no comment on Han Sol.
"I think the whole family are probably in danger, as that's the way North Korea operates," Ramon Pardo, senior lecturer in international relations at King's College London, tells Newsweek . "They are clearly being watched by North Korea who will most likely be trying to control their movements."
Pardo does not believe the family will be in Macau because he considers it too dangerous. There are three options he believes: "It's common to send North Korea refugees to Southeast Asia, Thailand, Malaysia etc, but the chance is they will not want that. Secondly they could be in South Korea as that is where high ranking defectors end up. There is intelligence there, police, and protection. Or less likely, they could be in Europe, as that is where Han Sol studied and will know western Europe well."
Kim Jong Nam was killed in Kuala Lumpur Airport when VX poison was wiped on his face by two female assassins. North Korea has denied any role in the murder and has refused to acknowledge the identity of the deceased, calling him Kim Chol, the name on his fake passport.
According to local media, Malaysian officials have offered to guarantee Han Sol's safety if he comes to Kuala Lumpur to identify the body. The deputy home minister Datuk Nur Jazlan Mohamed said he was not sure if Kim Han Sol was in Malaysia already, but said he would be protected if he was. Malaysian police said there was an attempted break in at the hospital mortuary on February 22. " We had to take precautions. We will not allow anyone to tamper with the mortuary," the Malay Mail reported him as saying.
Malaysian police have refused to release Kim Jong Nam's body to North Korea until they receive a DNA sample, and tensions have caused a diplomatic row. Both countries have expelled the other's envoys, and North Korea has prevented 11 Malaysians from leaving.