Kim Jong Un Joins Air Force Drills As North Korea Sends Warning to Donald Trump
North Korean leader Kim Jong Un has participated in aerial drills as his government sent a message to President Donald Trump to urge the U.S. leader to arrange a new summit and bring substantive plans for peace.
"We are no longer interested in such talks that bring nothing to us," North Foreign Ministry adviser Kim Kye Gwan said Monday in a statement shared by the Korean Central News Agency, arguing that "the U.S. only seeks to earn time, pretending it has made progress in settling the issue of the Korean peninsula."
"As we have got nothing in return, we will no longer gift the U.S. president with something he can boast of, but get compensation for the successes that President Trump is proud of as his administrative achievements," the adviser added. "If the U.S. truly wants to keep on dialogue with the DPRK, it had better make a bold decision to drop its hostile policy towards the DPRK."
The warning came as the same outlet shared photos in which Kim Jong Un could be seen watching on from an observation post as air force and air defense units conducted aerial drops from aircraft. Kim Jong Un praised the troopers "as brave, reliable and real fighters" that gave him "great satisfaction" as they performed "under the simulated conditions of real war," hoping to turn the Korean People's Army "into an invincible army."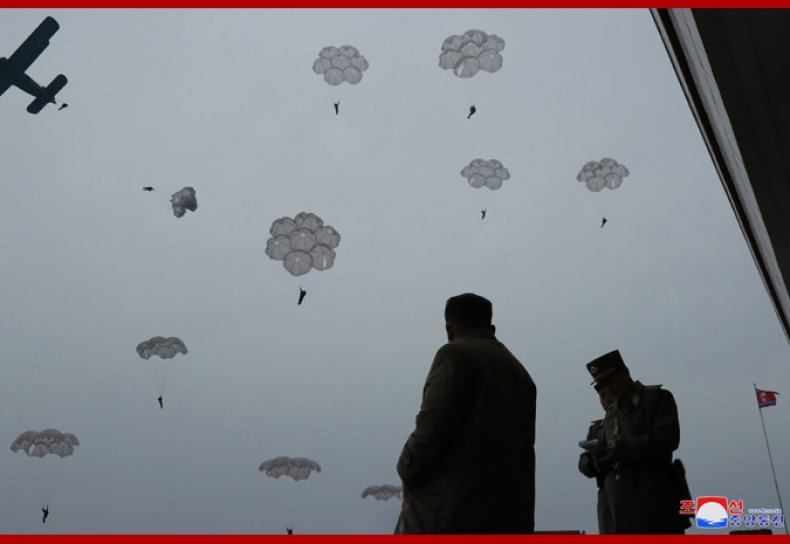 The dual messages came after Trump posted a tweet Sunday in which he issued a rare defense of Democratic presidential candidate Joe Biden in the face of North Korean criticism. The Korean Central News Agency called Biden "a rabid dog" among other things, to which Trump said that his political foe "may be Sleepy and Very Slow, but he is not a 'rabid dog.'"
"He is actually somewhat better than that, but I am the only one who can get you where you have to be," Trump continued. "You should act quickly, get the deal done. See you soon!"
Kim Kye Gwan said that he "interpreted it as a signification indicative of another DPRK-U.S. summit," according to the Korean Central News Agency. Earlier Sunday, Defense Secretary Mark Esper announced that the U.S. and South Korea were canceling planned joint exercises "as a good-faith effort" to bolster the denuclearization-for-peace process with North Korea, which has long decried such maneuvers as provocative.
Kim Jong Un and Trump have met three times since last June in historic negotiations that unite the leaders of two nations engaged in the Cold War-era standoff that technically remains ongoing. The two heads of state have so far failed to reach any comprehensive agreements, however, as Kim Jong Un's desired end-of-the-year deadline rapidly approached.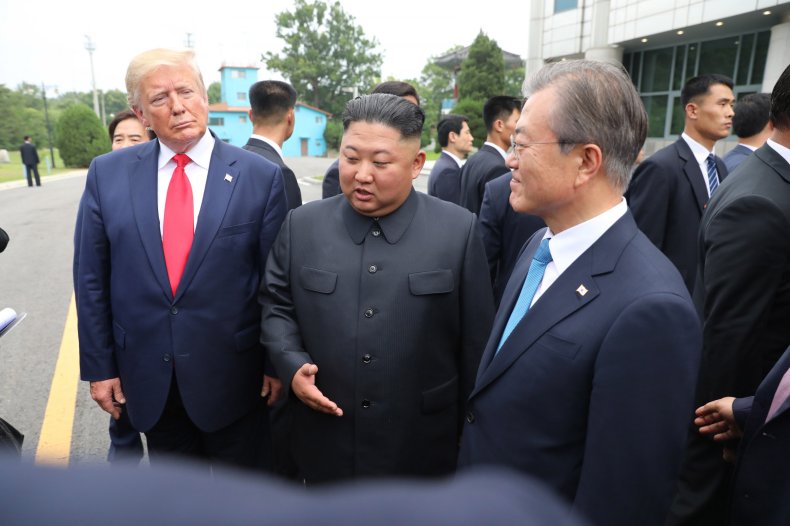 Although he has maintained a self-imposed moratorium on longer-range missile launched and nuclear tests, Kim Jong Un has also accelerated short-range launches in recent months and conducted a mid-range submarine-launched ballistic missile test last month amid stalled talks and ongoing joint U.S.-South Korea drills.
The Trump administration has yet to confirm that a fourth summit between the U.S. and North Korea was set to take place, although he has suggested that he would be open to the idea.
U.S. officials, meanwhile, recently traveled to the Asia-Pacific region to hold talks with regional nations, including South Korea, Japan and China. South Korean President Moon Jae-in has pushed to improve inter-Korean diplomacy while at the same time has entered into a period of strained relations with fellow U.S. ally Japan in a dispute over their troubled wartime history and deteriorating trade ties.
Kim Jong Un has held several summits with Moon and Chinese President Xi Jinping, whose country has been an economic lifeline in the face of international sanctions gripping North Korea. Pyongyang, however, has only toughened its rhetoric toward Tokyo, which has not played a direct role in North Korea's high-level talks with regional powers, although Japanese Prime Minister Abe Shinzo has left the door open for a potential meeting with Kim Jong Un.