Kim Jong Un Arrives in Singapore, Meets Prime Minister Lee Hsien Loong Ahead of Trump Summit
North Korean leader Kim Jong Un has landed in Singapore ahead of the historic summit with President Donald Trump next week, already meeting with Singapore Prime Minister Lee Hsien Loong.
Trump and Kim are set to meet next week in what Trump has described as an opportunity for Kim to "do something great for his people," warning that he "won't have that opportunity again."
Kim landed at Singapore's Changi airport on Sunday. Hew flew in on a chartered China Air airliner, eschewing his personal jet, although two decoy flights also reportedly flew to Singapore, The Daily Mail reported.
And several hours after Kim arrived, President Trump landed in Singapore, telling reporters he felt "very good" about the summit, CNN reported. He landed at around 8.20pm local time and was greeted by Singapore's Minister for Foreign Affairs, Vivian Balakrishnan.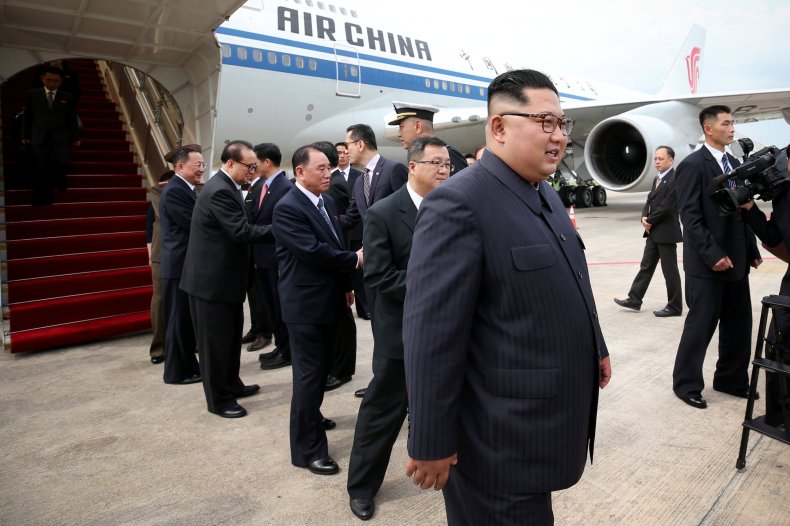 On arriving in Singapore, Kim was also met by Balakrishnan, CNN reported. The North Korean leader met with Singapore Prime Minister Lee Hsien Loong shortly afterwards.
"Welcomed Chairman Kim Jong Un, who has just arrived in Singapore," Balakrishnan tweeted following the meet-and-greet, and sharing a picture of Kim's arrival in Singapore.
After arriving at the airport, Kim went to the St Regis Hotel, where he is staying, arriving at 3.40pm to find a crowd gathered outside alongside tight security.
En route, Kim's car also drew crowds, with many people aiming to snap a picture of the motorcade of up to 35 vehicles, The Straits Times reported.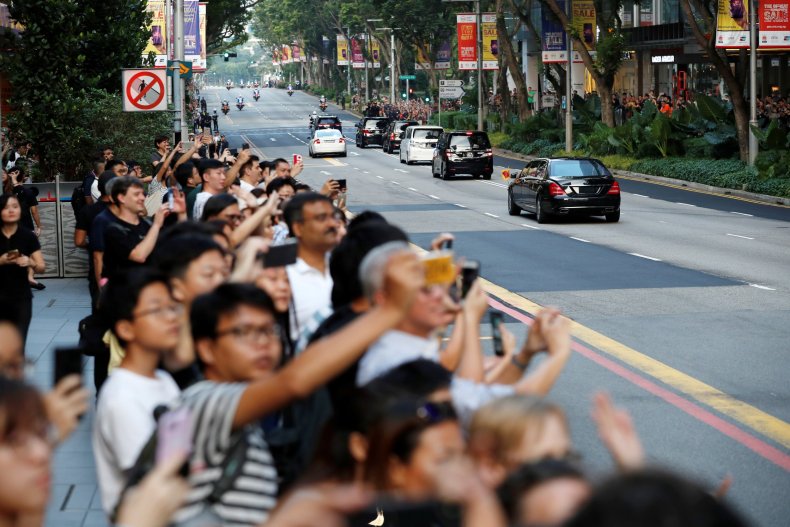 The Mail reported that Singapore had spent nearly $15 millions hosting the North Korea summit, of which around half is believed to have been spent on security alone.
"It's a cost that we are willing to pay. It's our contribution to an international endeavour which is in our profound interests," Singapore's prime minister said on Sunday, ahead of Kim's arrival.
Lee is expected to meet with Trump on Monday, ahead of the meeting between the U.S. president and Kim.
Updated | This story has been expanded to include additional information about Trump's arrival in Singapore.