North Korea's Kim Jong Un Threatens 'Korean-style War' Against CIA And Other 'Dens of Evil on This Planet'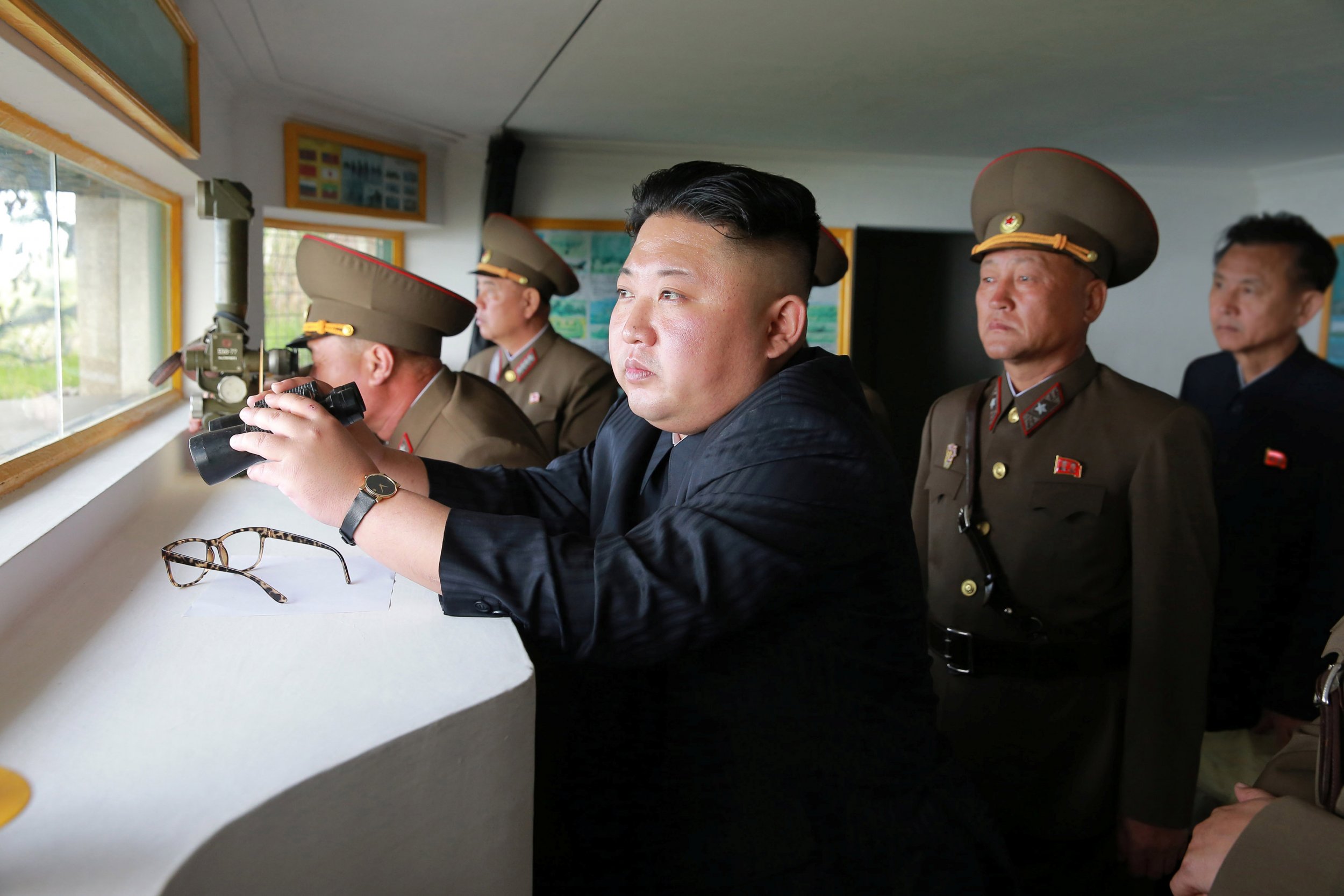 North Korea has said it will seek extradition for those responsible for an alleged plot to kill leader Kim Jong Un, vowing to "mercilessly wipe them out."
Related: North Korea preparing sixth nuclear test, won't wait for U.S. to strike first, ambassador warns​
In a meeting with foreign envoys in Pyongyang on Thursday, Vice Foreign Minister Han Song-ryol repeated the charge, first surfaced last week, that United States and South Korean intelligence agencies had attempted to assassinate its leader.
"Heinous terrorists were recently detected in the DPRK [Democratic People's Republic of Korea]," Han said, according to North Korea's state news agency KCNA. "The terrorists were infiltrated by the CIA of the U.S. and the puppet National Intelligence Service (NIS) of South Korea in a bid to commit state-sponsored terrorism against the supreme leadership of the DPRK by use of a biochemical substance."
The only individual suspect so far named by North Korea is a resident of Pyongyang who allegedly was bribed, brainwashed and cajoled by foreign agents to carry out the assassination plot. But, despite not identifying any individual foreign suspects, North Korea took its threats a step further Thursday by insisting that it would seek extradition for those involved.
"According to our law, the Central Public Prosecutor's Office of the DPRK will use all available methods to start to work to demand the handover of the criminals involved, so as to punish the organizers, conspirators and followers of this terrible state-sponsored terrorism," Han said, according to the Associated Press.
Han reportedly "declared the principled stand of the DPRK government to find out all of the terrorist maniacs and mercilessly wipe them out."
Furthering the rhetoric, Han warned that "Korean-style war on terrorism will be commenced at once in a consecutive and intensive way to root out the plot-breeding centers and dens of evil on this planet, including the CIA and the NIS."
According to South Korea's Yonhap News Agency, North Korea's accusations are intended to increase support for Kim's regime by fostering animosity toward enemy nations.
The rhetoric comes at a time of increased tension between North Korea and the United States over its missile tests and nuclear ambitions. North Korea has vowed to carry out a sixth nuclear test in spite of military threats from Washington.
"I can say that the nuclear test will be conducted at the place and time as decided by our supreme leader, Kim Jong Un," North Korea's ambassador to the United Kingdom Choe Il told Sky News this week.
The threats also come just two days after South Korea elected a new president, Moon Jae-in, who has called for increased dialogue and political and economic cooperation with North Korea.