Kim Jong-un Assembles New 'Pleasure Squad' of Young Women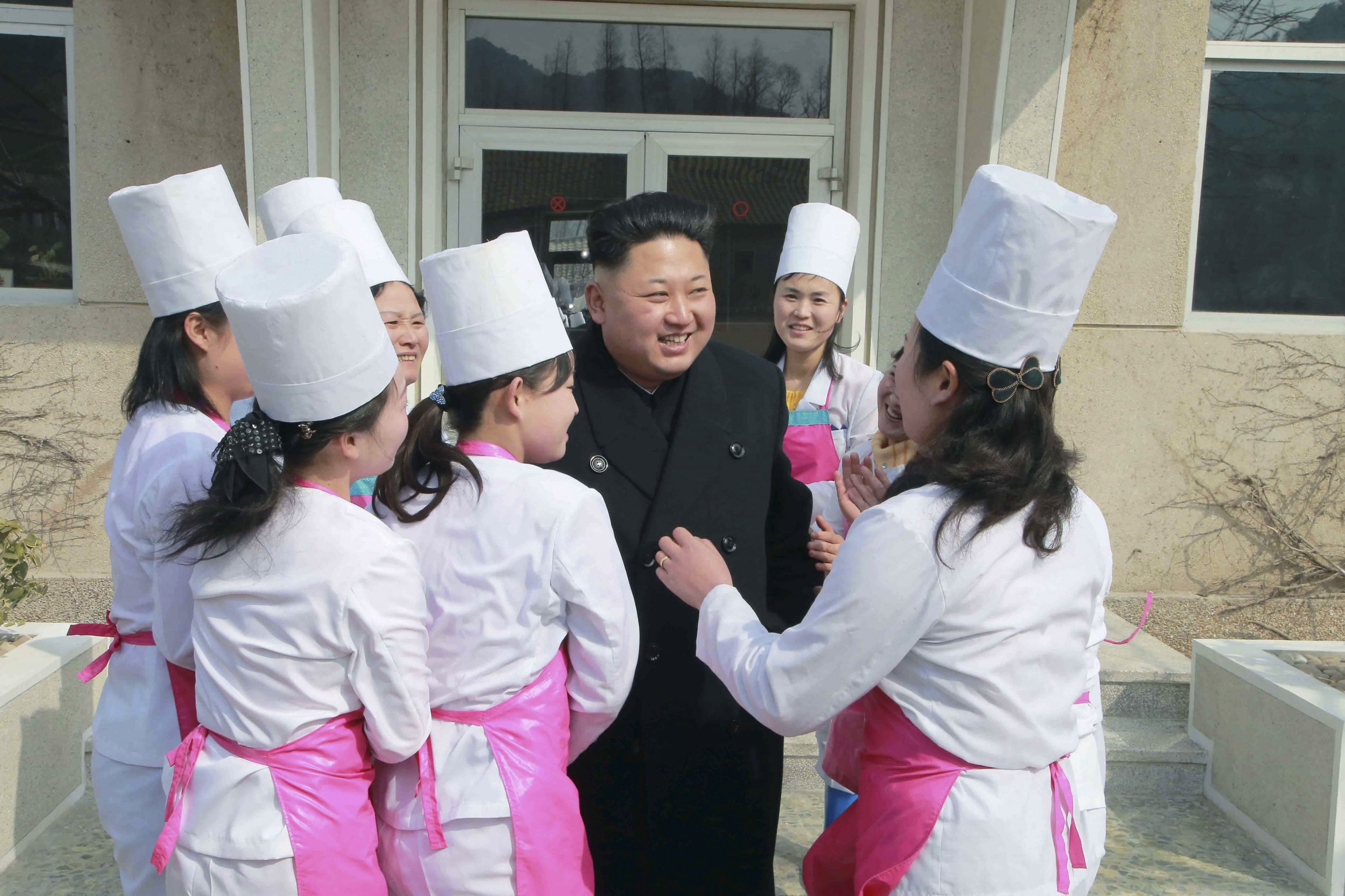 Kim Jong-un, the leader of North Korea, has reportedly ordered the recruitment of a "pleasure squad" of young women - a family tradition from the days of North Korea's founding ruler Kim Il-sung.
The women are supposed to "entertain" the dictator of one of the most repressive and secretive nation's on earth, according to the Telegraph newspaper.
The previous troupe was disbanded following the death of the current leader's predecessor and father Kim Jong-il.
Women from Kim Jong-il's troupe were fired following his death in 2011, and according to South Korean newspaper Chosun Ilbo were given around $4,000 and gifts in the form of household appliances in return for their silence. They were also made to sign a pledge of secrecy, the paper reports.
Following an official mourning period of three years, as well as a thorough investigation into those who may be disloyal to the North Korean regime, the Kim Jong-un has decided to reassemble the pleasure squad.
Speaking to the Telegraph, Toshimitsu Shigemura, a professor at Waseda University in Tokyo who researches North Korea, said: "After he came to power, Mr Kim trusted no-one and ordered thorough investigations into every official in the regime, from the highest to the lowest".
"The women who entertained his father knew many secrets and they have now been ordered to promise not to reveal any information before being sent back to their hometowns," he added.
Recruiters were reportedly sent to scour the country for the prettiest women, who would then be recruited to the squad as dancers, singers, maids and concubines to senior officials in the ruling Workers' Party (WPK). The girls could often be in their early teens when they were taken from their family homes and they would then be stationed at leaders' houses so that they could be available whenever they were called upon.
Following the execution of Kim Jong-un's uncle and senior WPK party member Jang Song-thaek in 2013, reports emerged suggesting he was killed partly because of his role in recruiting these young women. The official state news agency for North Korea quoted a former sushi chef for the ruling family who said that Jang Song-thaek had too many relationships with young women, resulting in his execution.
"This has been going on under three generations of the Kim family ruling North Korea and it has become a tradition that is also a demonstration of the leader's power over the people and his sexual power," Shigemura concluded.