Kim Jong-un Bans Weddings and Funerals Ahead of Party Congress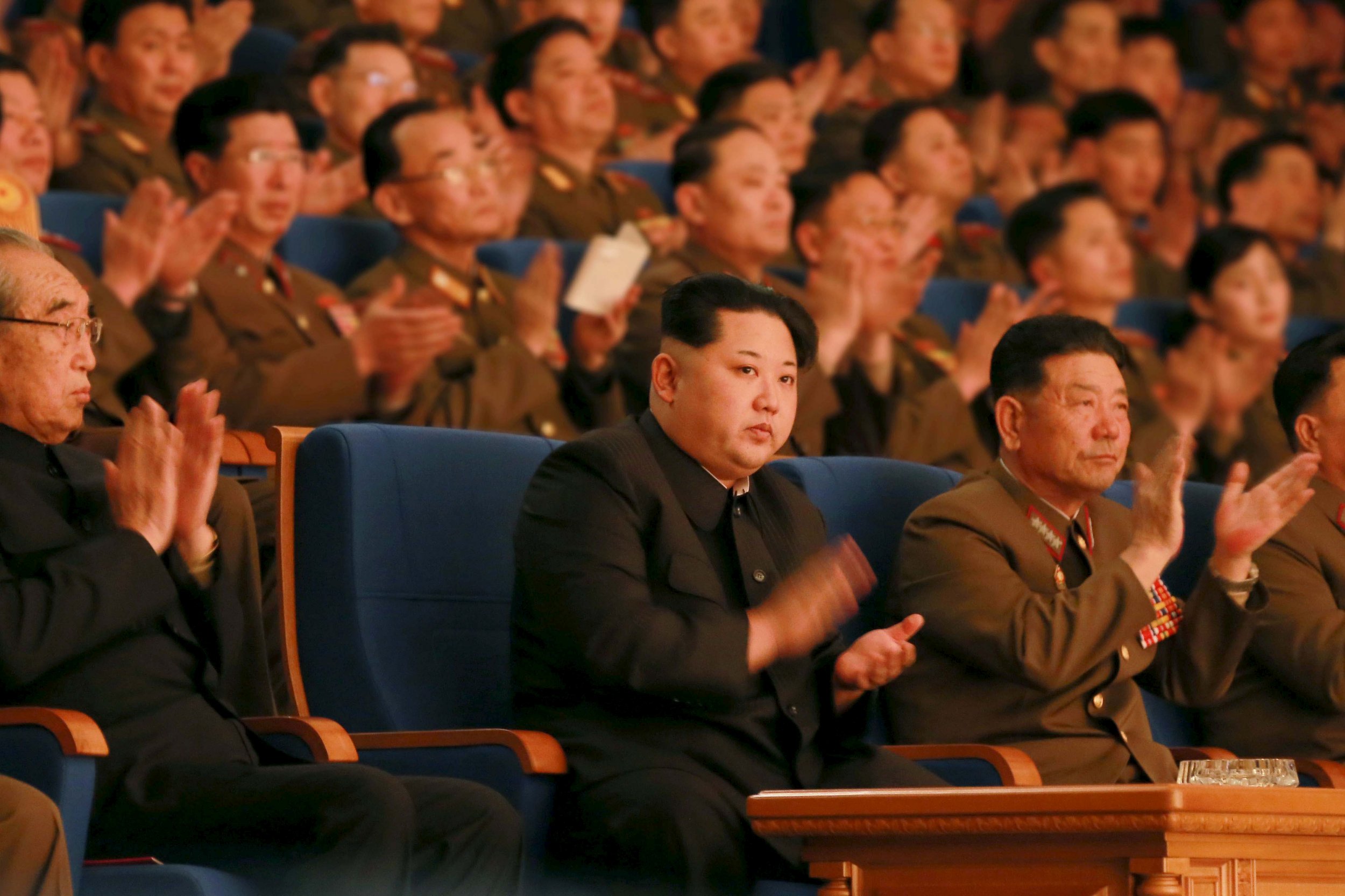 The North Korean regime of Kim Jong-un has outlawed funerals and weddings ahead of a major party congress to be held in Pyongyang this week, according to South Korean officials.
"The moves appear to be aimed at raising security for smooth preparation of the congress," a South Korean official told reporters on Sunday, The Sunday Times reported.
Kim and his forces are locking down the capital with heightened security measures as the ruling Workers' Party sets out to anoint Kim as its unchallenged ruler at the party's conference.
The last congress was held in 1980, at which the party named Kim's father, Kim Jong-il, the successor to his father and the founder of the country, Kim Il-sung. North Korean authorities have now prohibited freedom of movement in and out of the North Korean capital.
"They are creating a day-to-day atmosphere that is terrifying", a source told Daily NK, a North Korean-focused news site which uses a network of sources on the ground in the pariah state.
"Patrols by the Ministry of People's Security have teamed up with inminban [people's units, a type of neighborhood watch] to visit not only the houses of ordinary people, but also hotel and motel rooms to check the identification of those staying in temporary lodgings."
The congress comes amid increased tensions on the Korean Peninsula after a series of militaristic actions by North Korea, including the test-firing of mid-range ballistic missiles and a nuclear test in the first half of this year.
Kim's regime has protested a U.S. presence on the peninsula after it conducted a large military exercise with South Korea in March. In retaliation against the U.S., the country sentenced two American nationals, Kimg Dong-chul and Otto Warmbier, to long prison terms in the last month.