Kim Jong Un Brings His Own Toilet On Trips In Case His Enemies Steal His Excrement, Koreans Say
With less than 24 hours to go before the first meeting between North Korean dictator Kim Jong Un and South Korean President Moon Jae-in, officials of the two countries are working to ensure any and all of the leaders' needs are taken care of.
In Kim's case, one specific concern is where the autocrat will be able to relieve himself of the tension surrounding such historical moments. Despite the myth of his ancestors' god-like origins, Kim too is human and needs a restroom—and while some may pack a few toiletries ahead of a trip, Kim has a whole private toilet that travels everywhere he goes, a North Korean defector told The Washington Post.
"Rather than using a public restroom, the leader of North Korea has a personal toilet that follows him around when he travels," said Lee Yun-keol, a biologist who worked in a North Korean Guard Command unit before going to South Korea in 2005 where he heads the Seoul-based think tank North Korea Strategic Information Service Center.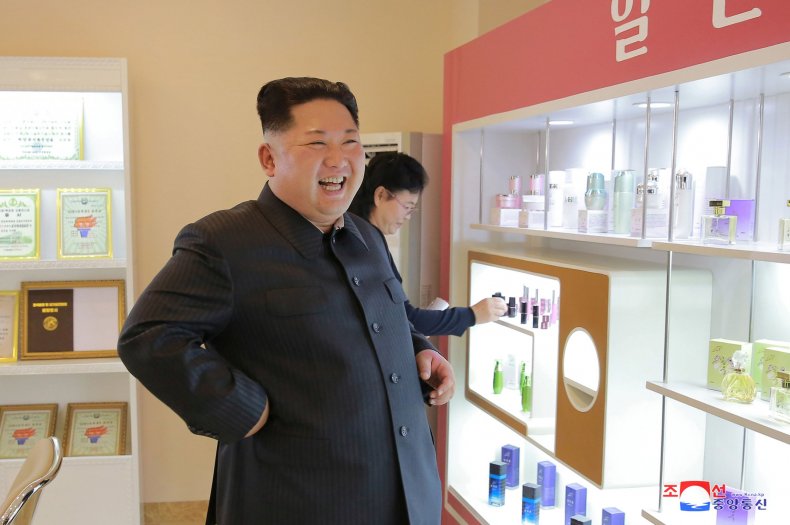 Kim's need for a private Porta Potti first emerged in 2015 in an article published on Daily NK, a Seoul-based publication that works with a network of anonymous defectors and inside sources in North Korea, which described how a mobile restroom follows the leader during his travels around the country.
According to the Daily NK sources, one of Kim's convoy vehicles included the off-limits outhouse, which only he can use by virtue of his superior hierarchical status, but also so that it's easier to collect samples required to monitor his health.
Lee told the Post that the medical reason is indeed the number one concern driving the secrecy of Kim's sandbox. "The leader's excretions contain information about his health status so they can't be left behind," Lee said.
Jeffrey Lewis, the director of the East Asia Nonproliferation Program at the Middlebury Institute of International Studies in Monterey, California, who once wrote an ironic "modest proposal" to strike Kim's toilet in mockery of those who proposed a pre-emptive strike on North Korea, confirmed that the fear of espionage via excrement is fairly reasonable.
"We know intelligence agencies around the world are monitoring the health of foreign leaders," he wrote in a 1,300-word article on the topic in 2016 for Foreign Policy magazine which he shared on Twitter on Wednesday. "But we should have realistic expectations for what we might learn."