North Korea's Kim Jong Un Brought His Own Toilet to Singapore Summit
Although North Korean leader Kim Jong Un will be staying in a five-star luxury hotel during the Singapore summit with President Donald Trump, he won't be using the toilet there.
Kim has reportedly brought his own personal toilet to the historic meeting taking place on Tuesday. The presidential suite at the St. Regis Singapore, where Kim has checked in to stay during the summit, contains a bathroom lined with French Breche de Benou marble. It also has a jacuzzi, a marble steam chamber and a gym. Despite the fine facilities, Kim plans to make do with his own toilet.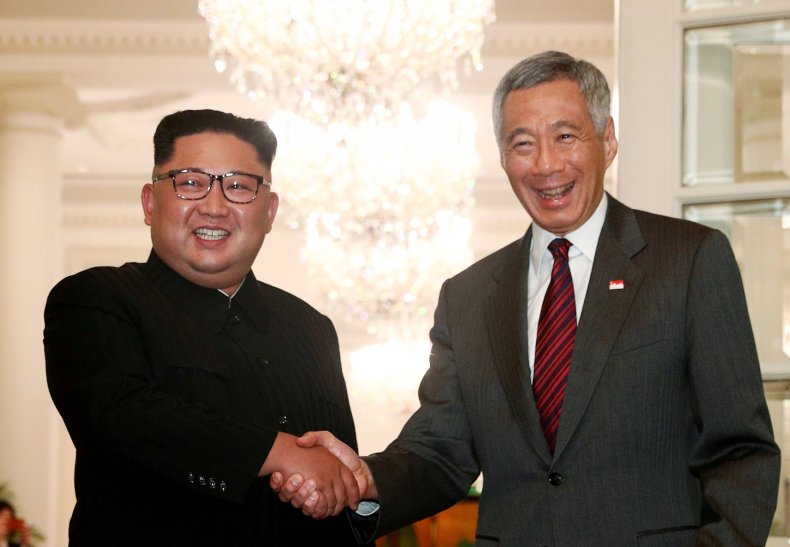 According to South Korean newspaper The Chosun Ilbo, Kim refuses to relieve himself on any toilet in Singapore, fearing "sewer divers" will attempt to analyze his stool. The personal toilet arrived ahead of the North Korean leader on an IL-76 transport plane, along with a bulletproof limousine, food supplies and other essentials Kim requires while abroad.
For his summit in late April with South Korean President Moon Jae-in, Kim reportedly brought his own toilet.
Lee Yun Keol, who served in the North Korean Guard Command before defecting to South Korea in 2005, explained the leader's unique preference to The Washington Post.
"Rather than using a public restroom, the leader of North Korea has a personal toilet that follows him around when he travels," Lee said. Allegedly Kim is concerned that individuals could examine his excrement to obtain "information about his health status." By bringing his own toilet, he aims to ensure that no such details are left behind.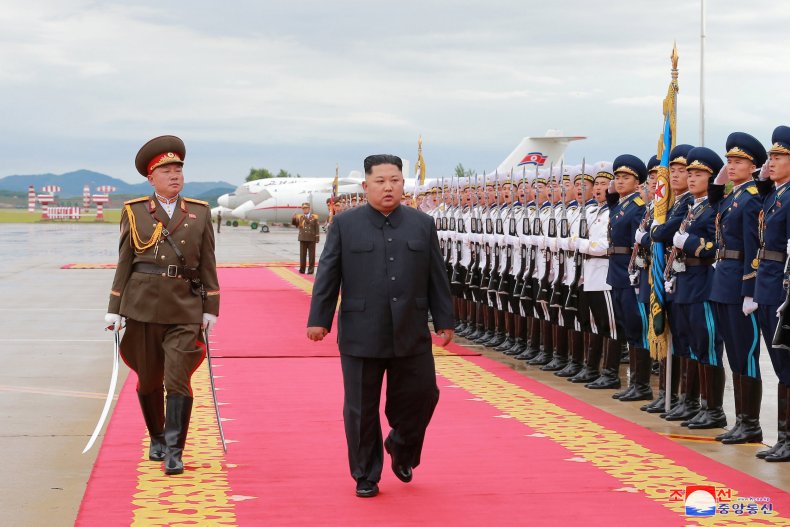 Even when Kim travels within North Korea, he reportedly takes the same precaution. The DailyNK, a South Korean news agency, reported in 2015 that Kim brought his own toilet during trips to visit state-run facilities and military sites across his country. Personal toilets have been installed in his train and any other vehicles he travels in.
Kim's doctors take periodic samples from the portable toilets to monitor his health. The Daily NK also reported that only Kim was allowed to use the toilet, suggesting that even high-ranking officials could face severe punishment—possibly death—were they to use the facility.
North Korea took extra precautions to ensure the leader's safety en route to the summit. Three planes took off from Pyongyang on Sunday, with two aircraft serving as decoys for any would-be attackers.
Kim also took a longer route, flying via Beijing instead of Shanghai, adding about four hours to his trip. The leader's security viewed the longer route as more secure and easier to protect against any potential attacks.