Kim Jong Un Has Reorganized His Team in Effort to Manipulate Donald Trump in Second Summit, Defector Says
North Korean leader Kim Jong Un has been reorganizing his team of foreign diplomats and nuclear negotiators in an effort to manipulate President Donald Trump, a former North Korean diplomat, who defected in 2016, has warned.
"North Korea's diplomacy has taken an unprecedented tactical course, which is tailor-made for Trump," Thae Yong Ho, formerly North Korea's deputy ambassador to Britain, said at a Tuesday news conference in Seoul, Reuters reported. Thae explained that Kim had appointed the little-known Kim Hyok Chol, a former ambassador to Spain, to lead discussions with the United States to try to "give the impression that there's no one between them, so that Trump will talk to him and shut his ears to his own staff."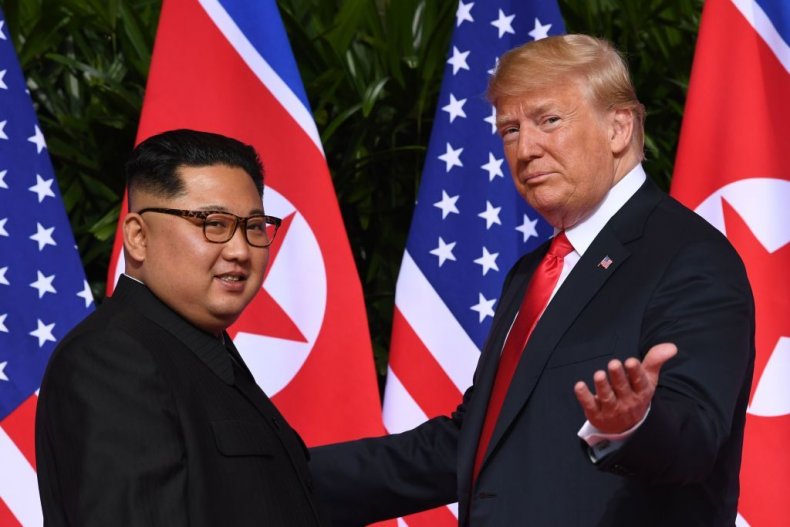 Other North Korean diplomats have been pushed aside ahead of Kim's second summit with Trump, according to South Korean experts and officials cited by the Reuters report. Trump and Kim plan to meet at the end of this month in Vietnam for a second round of face-to-face talks about denuclearization of the Asian nation. Since their historic summit in Singapore last year, which marked the first time a sitting American president had met with a top North Korean leader, Trump has praised Kim repeatedly, voicing his belief that he will denuclearize.
An unidentified South Korean official told Reuters that Kim Hyok Chol "passed a loyalty test to become the point man." Several other top diplomats have been removed or sidelined in the wake of several defections. In addition, Han Song Ryol, a former vice foreign minister in charge of U.S. relations, has been accused of being a spy for Washington. Experts say Han has been sent to a labor camp or was possibly even executed.
If Kim is attempting to mislead Trump, as Thae and experts have suggested, it would align with warnings and words of caution from many analysts and officials in the U.S. Despite Trump's often rosy picture of his relationship with Kim, Director of National Intelligence Dan Coats said last month that the U.S. intelligence community does not believe North Korea is working to denuclearize or will do so in the near future.
"We currently assess that North Korea will seek to retain its WMD capabilities and is unlikely to completely give up its nuclear weapons and production capabilities because its leaders ultimately view nuclear weapons as critical to regime survival," Coats said during a Senate intelligence committee hearing. He said the assessment was "bolstered by our observations of some activity that is inconsistent with full denuclearization."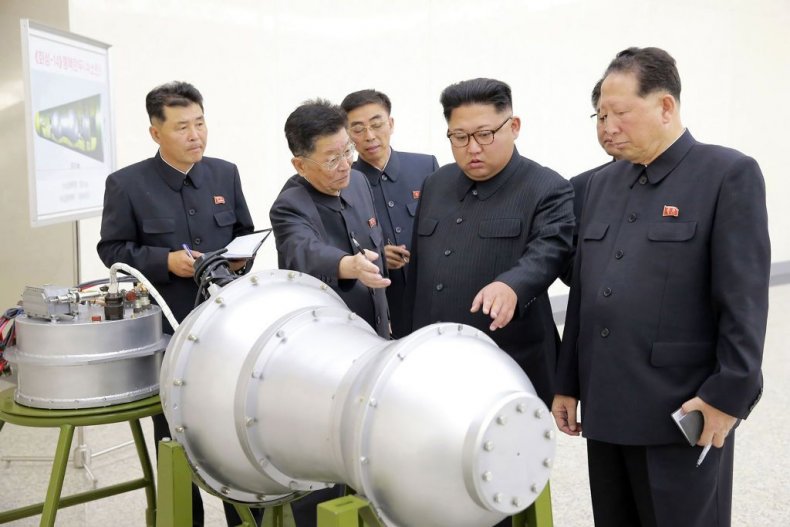 Longtime Trump confidant Chris Ruddy told CNN on Monday that Trump was upset by Coats's contradiction of the White House, suggesting he could be removed as a result. Also, former FBI Acting Director Andrew McCabe has made headlines over the past week with claims that Trump preferred to listen to the advice of Russian President Vladimir Putin over information on North Korea provided by U.S. intelligence agencies.
In an interview with CBS News's 60 Minutes, McCabe said the "president said he did not believe that the North Koreans had the capability to hit us here with ballistic missiles in the United States" because "Putin had told him they did not." Intelligence officials, according to McCabe, pushed back, explaining that Putin's assessment "was not consistent with any of the intelligence our government possesses." But Trump replied, according to McCabe: "'I don't care. I believe Putin.'"
Trump has dismissed McCabe as a liar. But the president has signaled publicly that he often disregards information provided by the U.S. intelligence community. Following Coats's testimony before the Senate committee at the end of January, Trump lashed out, saying he and other intelligence leaders were "naive" and should "go back to school."
Asked later about the comments, Trump said, "I'm going to just go by my own counsel."