Kim Jong Un Orders Execution of Officials Using Anti-Aircraft Gun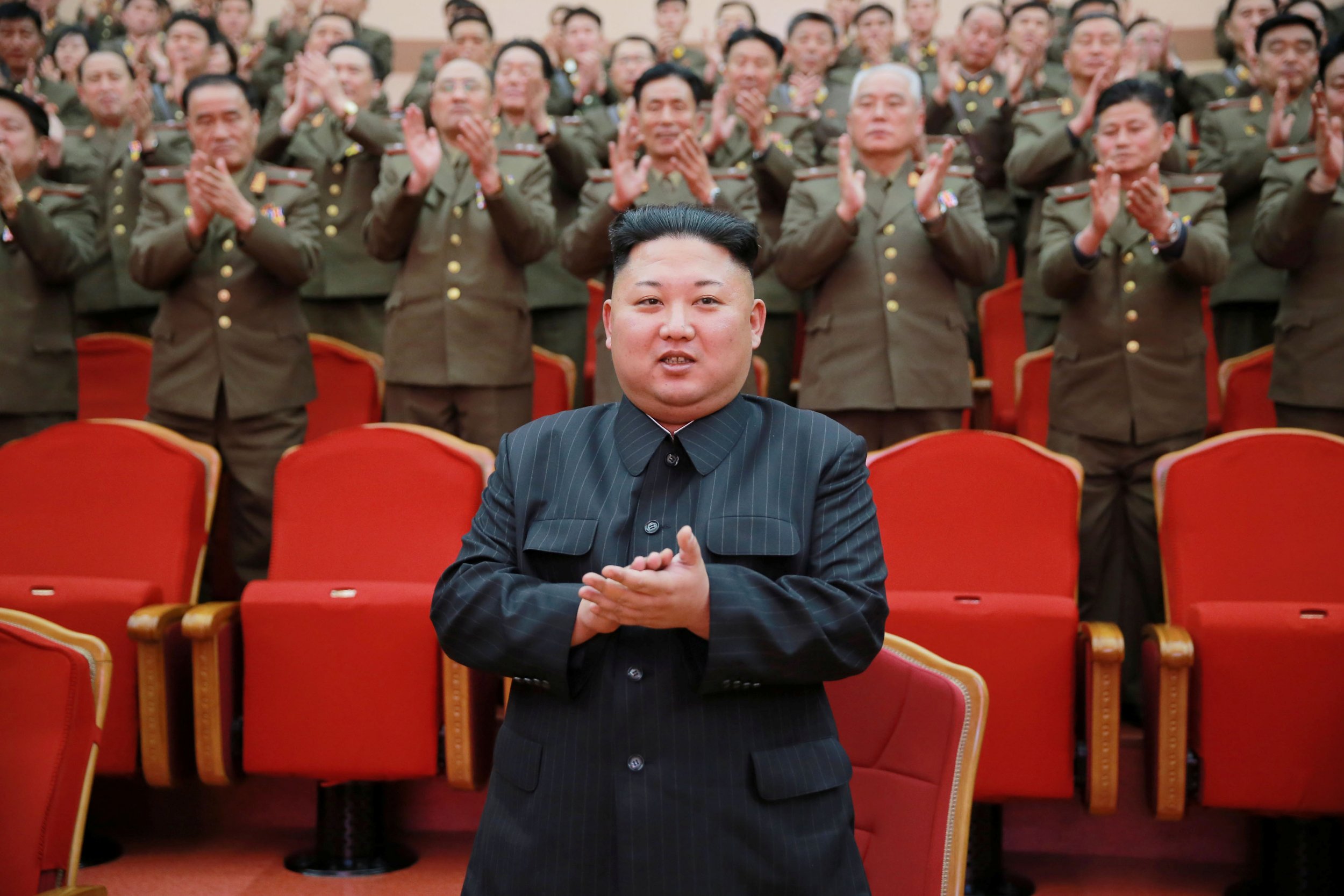 Five North Korean officials were executed using an anti-aircraft gun after allegedly making false reports that "enraged" leader Kim Jong Un, according to Bloomberg. The report of the execution came from the South Korean Information agency, which has not always provided reliable information on its northern neighbors.
Those killed were reportedly at deputy minister level, and worked under Kim Won Hong, who was purged from his position as state security chief in January. According to South Korean officials he was placed under house arrest. Officials say a statue of Kim Jong Un's father, Kim Jong Il, was removed from Kim Won Hong's garden because they "don't deserve to have the statue," according to CNN. Kim Won Hong ran North Korea's network of prison camps and civilian surveillance infrastructure.
South Korea's intelligence service briefed lawmakers during discussions about the assassination of Kim Jong Nam.
The intelligence agency did not reveal how it obtained its information, but the Institute for National Security Strategy—a South Korean think tank—describes Kim Jong Un's reign as one of "terror." A report on the "misgoverning of Kim Jong Un's five years in power," suggests that Kim executes people to obtain a tighter grasp on his government, and that he has executed 340 people since coming to power in 2011, including his uncle in 2013. Reports abound the executions are imaginative, and have included dogs eating prisoners alive, and flame-throwers.
Earlier this month Kim Won Hong was fired allegedly for corruption and abuse of power, The Guardian reported, despite Kim Jong Un allegedly being close to Won Hong. North Korea has not released statements on Won Hong or the executions.