Kim Jong Un Goes to Beijing: North Korean Dictator Makes First Foreign Trip As Leader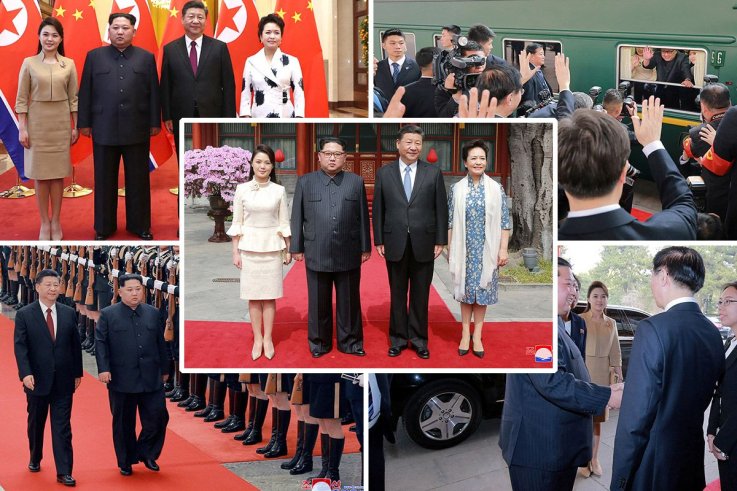 China and North Korea have both confirmed that North Korean leader Kim Jong Un visited Beijing and met Chinese President Xi Jinping during what China's Foreign Ministry called an unofficial visit to China, from Sunday to Wednesday (March 25-28).
The China visit was Kim's first known trip outside North Korea since he assumed power in 2011 and is believed by analysts to serve as preparation for upcoming summits with South Korea and the United States.
Billed as an unofficial trip, Kim's appearance in Beijing contained almost all the trappings of a state visit, complete with an honor guard and banquet at Beijing's Great Hall of the People.
Kim and Xi also met at the Diaoyutai State Guest House, where Kim Il Sung planted a tree in 1959 that still stands.
Kim Jong Un's Mysterious Party Train Full of Wine Reportedly Sighted in China
Kim told a banquet hosted by Xi that the visit was intended to "maintain our great friendship and continue and develop our bilateral ties at a time of rapid developments on the Korean peninsula", according to North Korean state news agency KCNA.
Speculation about a possible visit by Kim Jong Un to Beijing was rife after a train similar to the one used by his father was seen in the Chinese capital, along with heavy security and a large motorcade.