Kim Jong Un Is His Father's Third Son—but He Doesn't Want North Koreans to Know About It
Updated | North Korean leader Kim Jong Un is keeping his birthday and genealogy secret from the rest of the population, a North Korean defector said Tuesday.
Thae Yong Ho was North Korea's ambassador to the U.K. before he defected to South Korea with his family last September, becoming one of the most prominent regime insiders to flee Kim's authoritarian rule. Speaking to the Washington-based think tank Center for Strategic and International Studies, Thae shared insights on the North Korean leader's psychology and motivations in relentlessly pursuing the country's nuclear development program.
The former diplomat said Kim Jong Il's unexpected death caught his son unprepared. Kim Jong Un was still in his twenties, and had few loyal supporters within the regime as he had spent several years studying in Switzerland. As such, he lacked the years of experience alongside the country's leader that his father had enjoyed with Kim Il Sung, the first ruler in the Kim family.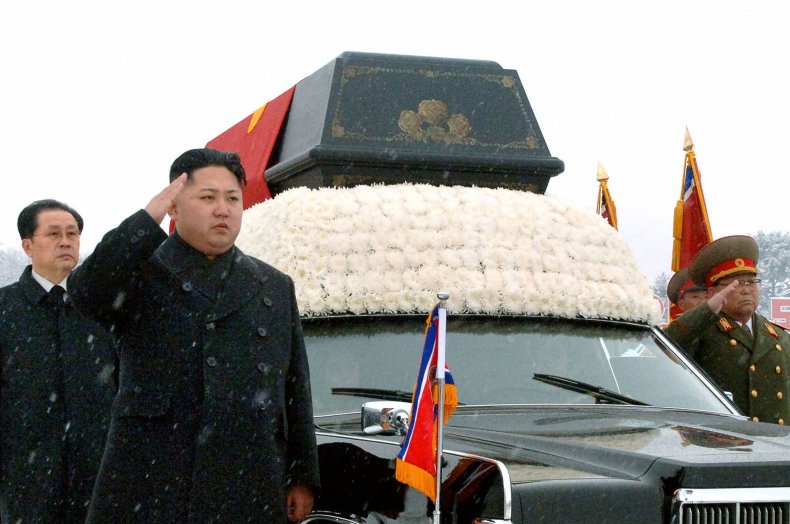 Kim thought other senior leaders did not respect him as much as they had respected his father. "He learned that the body language of the senior leaders were quite different from those body language those leaders took towards his father and towards him," Thae said, adding, "Kim Jong Un just was nothing but the third son of Kim Jong Il."
For years, Kim Jong Il's first son Kim Jong Nam was considered to be the natural successor, but his lifestyle did not please his father. Kim Jong Nam's chances to succeed his father all but withered after he was caught attempting to visit Disneyland in Japan in 2001. Kim Jong Nam said in a rare interview he had no interest in taking the country's rule, and mostly lived abroad. He was assassinated in February.
Kim Jong Il also reportedly doubted his second son's suitability for leadership, as Kim Jong Chul was deemed too meek and effeminate.
Kim Jong Un eventually succeeded his father after his death in 2011. But even after years in power, Kim cannot seem to accept the circumstances of his birth, keeping them as secret as possible.
"The population of North Korea don't know that he's the third son of Kim Jong Il. Nobody knows," Thae said. "Even now [Kim] did not tell North Korean public...the date of his birth. Nobody knows. Even I don't know when he is born."
(The North Korean leader was born in 1984, as Kim Jong Un's aunt from his mother side, who lives in the U.S., told The Washington Post last year.)
Thae spoke of the purges that Kim Jong Un ordered between 2013 and 2015 as another example in which the North Korean leader ruthlessly pursued power consolidation. He confirmed reports that eight members of the Unhasu Orchestra, who were renowned musicians in the country, were killed to shield his wife Ri Sol Ju, a former orchestra member, from rumors.
And when Kim ordered the killing of his uncle Jang Song Thaek, a leading figure in the regime and specifically in the country's defense commission, he also ordered the purge of the whole committee.
"The total of Jang Song Thaek's department, more than 300 people working in the department, were all, even the families, sent to prison camps. And 11 members of that department—vice directors and section chiefs, 11 people of that department, were executed. It is really unprecedented in North Korean history," Thae said.
For all the purges and human rights abuses, it was the thought of depriving his children of the freedom they were enjoying in the U.K., including internet access, that motivated Thae's defection. "I thought that as a father the biggest legacy which I can leave for my sons is the freedom," he said.
As for his native country, Thae hoped that peace, rather than destruction, would come to the Korean Peninsula. "I continue to tell American public that North Korea is not the subject for destruction, but it should be the subject for change," he said.
Correction: A headline in an earlier version of this article incorrectly stated Kim Jong Un is his father's third child. He is his third son.