Kim Jong Un May Have Caused a Parasitic Worm Epidemic in North Korea By Making Farmers Spread Human Feces on Their Crops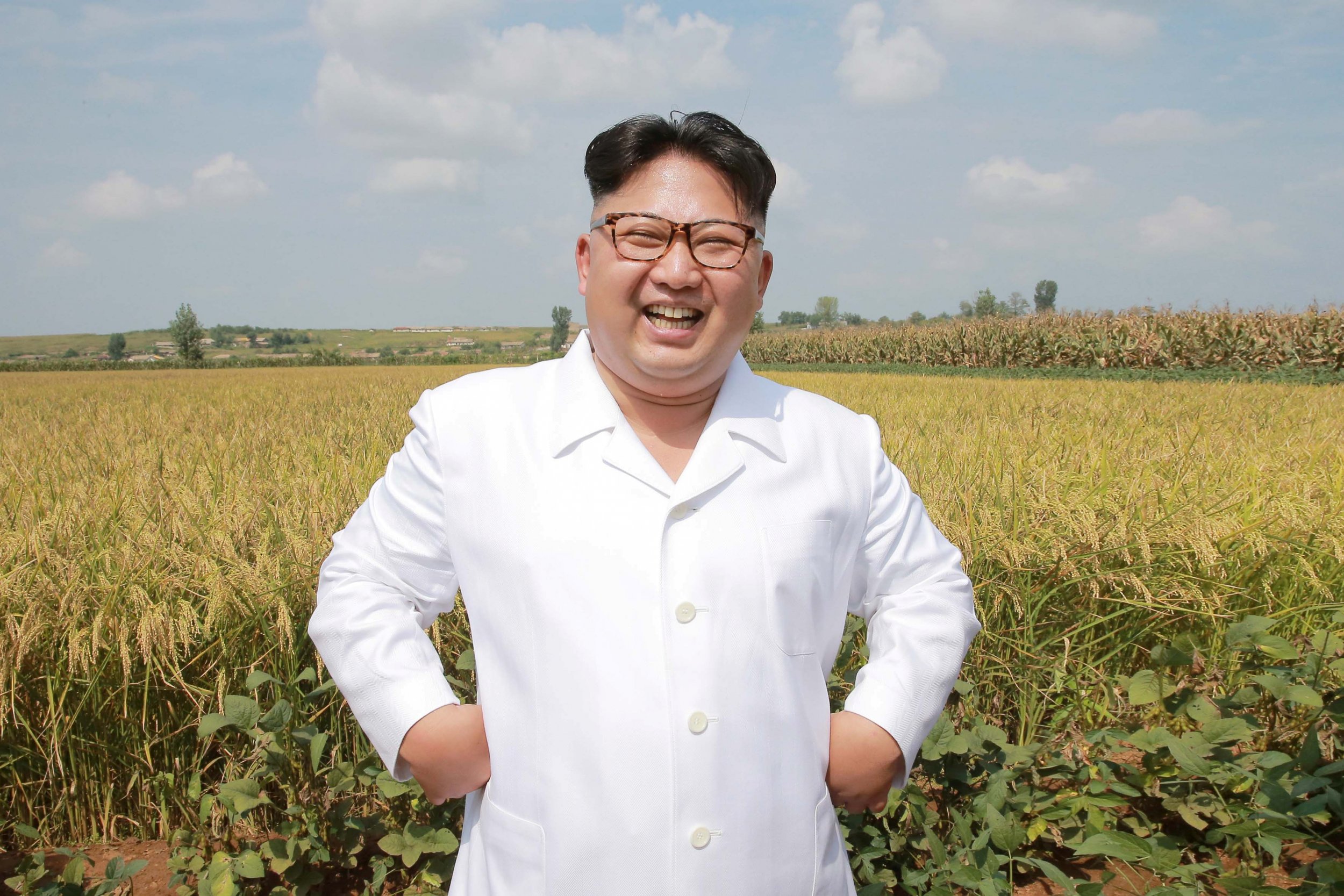 The prevalence of parasitic worms causing health problems in North Korea may be the result of a personal intervention by Kim Jong Un, who urged farmers to spread human excrement on their fields to fertilize crops.
The hermit nation's leader issued an instruction to farmers in 2014 telling them to use human feces along with animal waste and organic compost on their fields. Lacking livestock to provide animal fertilizer, agriculturists poured the human excrement, also known as "night soil," on their fields.
Related: North Korea Has Been Trying to Help Syria's Assad Build His Chemical Weapons Program
Kim's recommendation further promoted the falsehood in North Korea that human waste was the best fertilizer for crops despite the dangerous parasites and worms found within it, Reuters reported.
The nutrition and widespread health problems that blight North Korea were highlighted by a North Korean soldier who recently defected to South Korea. The army sergeant was found to have dozens of flesh-colored parasites in his digestive tract, one of which measured 10.6 inches in length.
"In my over 20-year-long career as a surgeon, I have only seen something like this in a textbook," said Lee Cook-jong, the lead doctor working on the case.
The huge parasites, along with the contents of the soldier's stomach, confirmed the lamentable state of the North Korean diet. "Although we do not have solid figures showing health conditions of North Korea, medical experts assume that parasite infection problems and serious health issues have been prevalent in the country," said Choi Min-Ho, a professor at Seoul National University College of Medicine who specializes in parasites.
The soldier, who has not been identified but is reportedly in his mid-20s, was flown to a hospital on Monday after being shot several times while making his escape to South Korea. He was hit in his buttocks, his armpit, the back of his shoulder and his knee as he was struck by a hail of bullets from his former North Korean comrades.
North Korea's state spending on food and public amenities like electricity has long been dwarfed by its military spending.
The Database Center for North Korean Human Rights (DCNKHR) outlined how North Korea spent 20 percent of its annual GDP on the military despite the lack of adequate food.
Over the past year, Pyongyang increased the rate of its ballistic missile and nuclear weapons tests, against warnings from the United States and the international community.
In September, North Korea carried out its sixth nuclear weapons test; the government claimed it had exploded a hydrogen bomb capable of being mounted onto an intercontinental ballistic missile.