Chinese President Xi Jinping met with North Korean leader Kim Jong Un and the chairmen of the State Affairs Commission of the Democratic People's Republic of Korea (DPRK) in the northeastern Chinese port of Dalian on Monday and Tuesday.
According to South Korean Yonhap News Agency, a North Korean plane arrived in China on Monday amid tight security. The media outlet speculated that Kim may have been on the plane.
State-run CGTN, an English-language news channel that is part of the China Central Television network, confirmed that Xi welcomed Kim with a banquet. Afterward, they reportedly held talks and went for a stroll.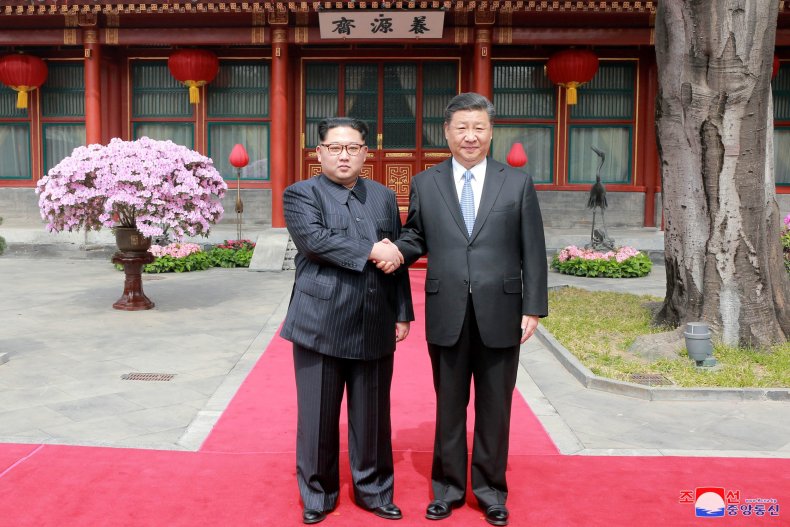 "In a cordial and friendly atmosphere, the top leaders of the two parties and the two countries had an all-round and in-depth exchange of views on China-DPRK relations and major issues of common concern," CGTN wrote.
In March, Kim visited Xi in China for the first time since he became the supreme leader of North Korea six years ago. Their meeting was officially confirmed only after Kim returned to North Korea.
The meeting is Kim's latest diplomatic trip. Last month, he met South Korean President Moon Jae-in. Kim is also set to hold a summit with President Donald Trump next month.
The Chinese Foreign Ministry did not confirm or deny that Kim visited the country. "I have no information to offer at this moment," Geng Shuang, a ministry spokesman, told a regular press briefing. "China and the DPRK are close neighbors, and we maintain normal communication and exchanges with each other."
Early on Tuesday morning, Trump tweeted that he will be speaking to Xi at 8:30. "The primary topics will be Trade, where good things will happen, and North Korea, where relationships and trust are building," the president wrote.