Another Nuclear Test for Kim Jong Un and North Korea?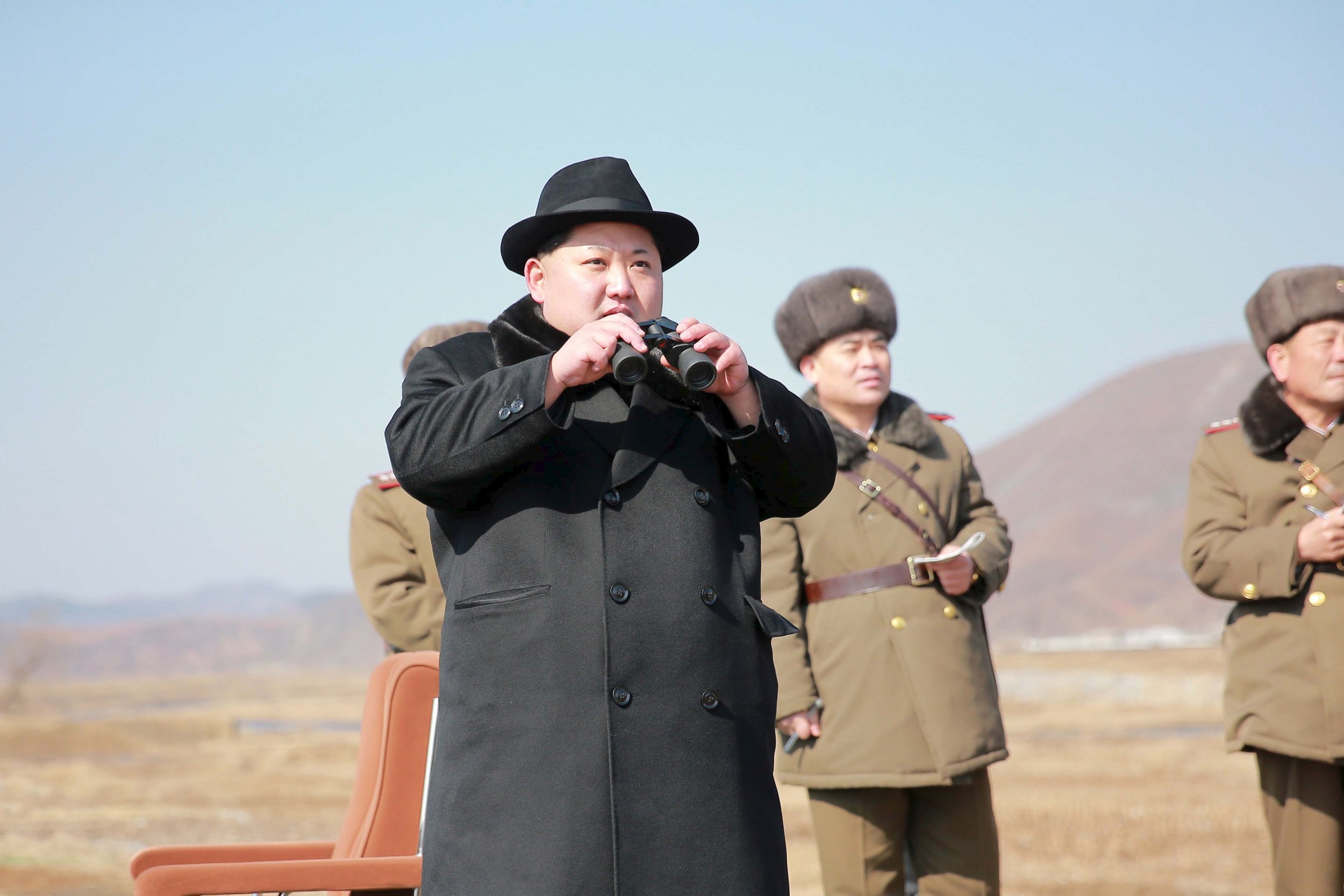 SEOUL/WASHINGTON (Reuters) - The likelihood of North Korea conducting a fifth nuclear test, possibly within weeks, has increased because of a failed missile launch on Friday that was an embarrassing setback for leader Kim Jong Un, South Korean officials and international experts said.
North Korea holds a ruling Workers Party congress in early May, at which Kim is likely to trumpet his achievements in building up Pyongyang's weapons prowess. South Korean officials and experts say he will be keen to go into the congress with a show of strength, and not a failed rocket launch.
"North Korea is capable of conducting an additional nuclear test at any time if there is a decision by Kim Jong Un," said a senior South Korean official involved in national security policies involving the North, its bitter rival.
When asked if the failed missile launch had increased the possibility that Kim would order a nuclear test, the official said the North is likely to "engage in additional provocations."
"Such a nuclear test and the missile launch believed to be a failure this morning are both among the provocations that North Korea would have reasonably tried," the official said, speaking on condition of anonymity since he was not authorized to speak to the media on the matter.
U.S. and South Korean officials have said the North attempted and failed to launch what was believed to be an intermediate-range ballistic missile on Friday as it celebrated the "Day of the Sun" birthday of the country's founder Kim Il Sung, the current leader's grandfather.
The U.S. Defense Department called the test of the road-mobile missile a "fiery, catastrophic" failure, while North Korea has not made any public comment on the issue.
The senior South Korean official said Kim's military aides would try to compensate for the failed missile launch and another official in Seoul said South Korea's military was on high alert for an additional missile launch, or a nuclear test.
Michael Elleman, a U.S.-based rocket expert with the International Institute for Strategic Studies, said another missile test was unlikely any time soon.
"Given that this test failed, North Korea might elect to conduct another nuclear test," he said.
John Schilling, an aerospace expert contributing to the 38 North website, said he would not expect North Korea to attempt another launch until it had figured out the problem. "That would be several months at a minimum, possibly much longer," he said.
Failure on the launch pad was in some respects an advantage as it was easy to examine the wreckage, he said, adding:
"Failed tests are always learning experiences, and North Korea has demonstrated the ability to persevere and eventually develop an operational system."
IMPATIENT FOR SUCCESS
The missile that failed on Friday was likely a Musudan intermediate-range ballistic missile, experts and South Korean media said. The Musudan has a design range of more than 3,000 km (1,800 miles) that can be fired from a road-mobile launcher.
It has never been flight-tested, although many experts believe that the North may launch it as part of its effort to develop an intercontinental ballistic missile (ICBM).
An Chan-il, a former North Korean military officer who now heads a think tank in the South, said ordinarily the North would repeat the failed missile launch to try to perfect it, but the impending party congress may mean Kim and his military aides will be impatient to show off success.
"What if they try the Musudan and fail again? That will look so bad, so I would say a nuclear test is more likely next," An said.
North Korea conducted its fourth nuclear test in January and said it was a successful hydrogen bomb test, a claim disputed by experts and the South Korean and U.S. governments.
The U.N. Security Council imposed new sanctions on the North in March, for its nuclear and rocket tests this year.
The U.S.-based 38 North website, which monitors North Korea, said this week that satellite imagery showed there had been activity at the country's nuclear site and the possibility of a fifth nuclear test "could not be ruled out".
It said in a new report on Friday it had seen fresh activity in satellite images of North Korea's main nuclear complex suggesting that reprocessing may be underway to produce more plutonium for atomic bombs.
In February last year, 38 North predicted that North Korea's nuclear stockpile could grow to 20, 50 or 100 bombs within five years, from an estimated 10 to 16 weapons at that time.