60,000 North Korean Children at Risk for Starvation, Warns UNICEF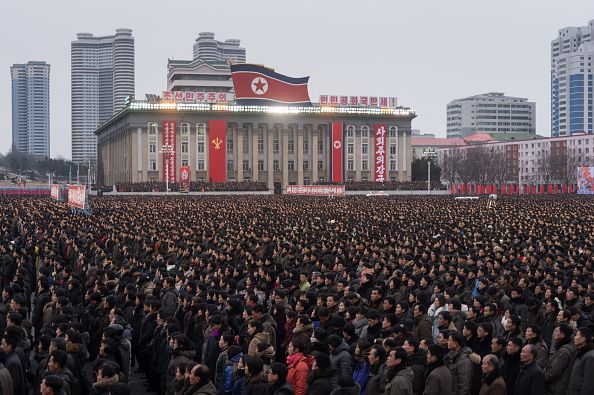 As international sanctions clamp down on North Korea's resources, the spillover has impacted about 60,000 North Korean children who risk potential starvation, warns the United Nations Children's Fund.
This comes as UNICEF launched on Tuesday its $3.6 billion emergency relief funds for 48 million children in 51 countries—including $16.5 million for North Korea—who are stuck in the midst of the world's crises.
Chronic food insecurity and limited access to water have led to children's malnutrition, UNICEF says. It cited the "unintended consequences of United Nations Security Council sanctions" and disruptions to aid flows as sinking the humanitarian situation deeper.
In late November, North Korea launched its highest intercontinental ballistic missile (ICBM), setting aflame new tensions as the international community pushed to further isolate the self-proclaimed nuclear power.
The U.N. Security Council responded in December with a fresh set of sanctions impacting the regime's access to energy supplies. U.N. sanctions levied on the regime have sought to "cut deeper" into Pyongyang amid international condemnation.
In 2006, the United Nations began imposing sanctions on the repressive North Korean regime, but as the North forged ahead in its nuclear and missile developments and in defiance, sanctions have continued to tighten.
China, seen as the oppressive neighbor's longtime ally, has been pressured by the international community through U.N. sanctions to further limit its trade, seeking to financially cripple the totalitarian state. The isolated state's per capita gross national income is already at $1,342.
Aid groups have said they felt the impact on the ground as sanctions continue to ratchet up. Over the weekend, charity shipments set for North Korea, including hygiene kits to treat tuberculosis and hepatitis, were reportedly held up because of a ban on metal from recent U.N. sanctions.
Earlier this month, U.S. Secretary of State Rex Tillerson said international sanctions are "really starting to hurt" North Korea and said he was confident it would ultimately lead the regime to the negotiating table.
60,000 North Korean Children at Risk for Starvation, Warns UNICEF | World