North Korea Prepares Massive Military Parade for Olympics Eve: Satellite Images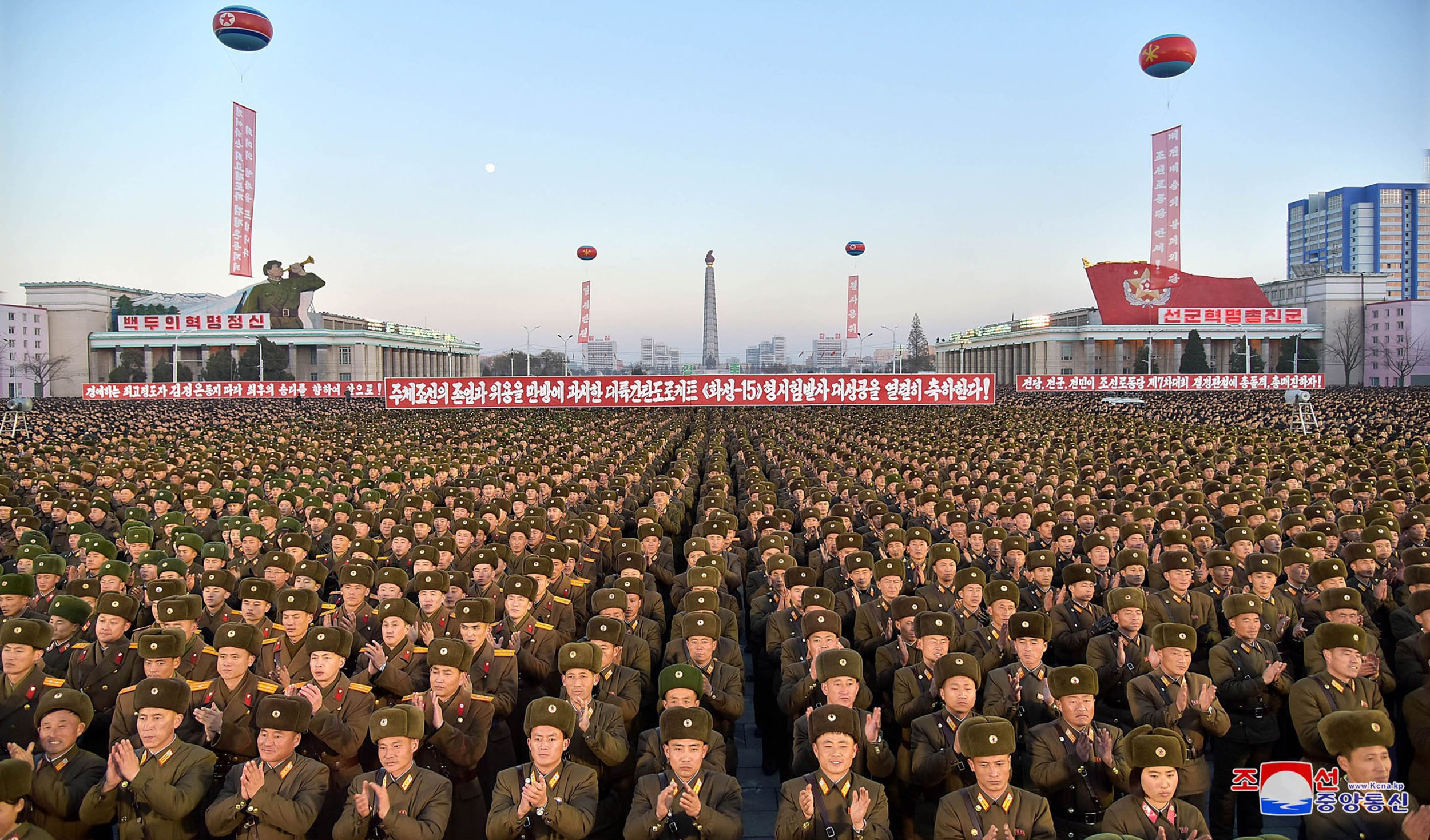 North Korea is gearing up for a massive display of military strength in a parade set to be held on the eve of the Winter Olympics, according to reports corroborated by satellite images.
The event is being staged to celebrate the 70th anniversary of North Korea's military, and despite inconveniently falling on the day before South Korea's Winter Olympics, it has been reported that Kim Jong Un will press ahead with the commemorations.
"We believe the North will hold a military parade on February 8, the day before the sporting event starts, to mark the anniversary of the birth of its regular forces," an unidentified South Korean government source told Yonhap.
According to the source, around 12,000 soldiers, artillery and other weapons will be on display at the parade that will be held in an airfield near Pyongyang.
Newly released satellites images and analysis by experts have also confirmed that the looming military parade will fall on February 8.
In a series of images posted online by NK Pro, huge crowds of people can be seen marching in square formations in preparation for the demonstration.
It is not uncommon for North Korea to throw grand military parades to show off its arsenal. Last April, Kim Jong Un hosted an event to celebrate the 105th anniversary of the North's founder, Kim II Sun, who was born on in 1912 and led the country for 46 years.
Kim Jong Un took the opportunity to showcase his new long-range intercontinental ballistic and submarine-based missiles, reported Reuters.
Over the past month, North and South of Korea made two huge diplomatic breakthroughs. Late last year, Kim Jon Un offered to send a team of athletes to The Winter Olympics and soon after, the leader established contact with South Korea through a hotline that Pyongyang stopped using in February 2016.