Kim Jong Un Ordered Simulated Nuclear Strike on South Korea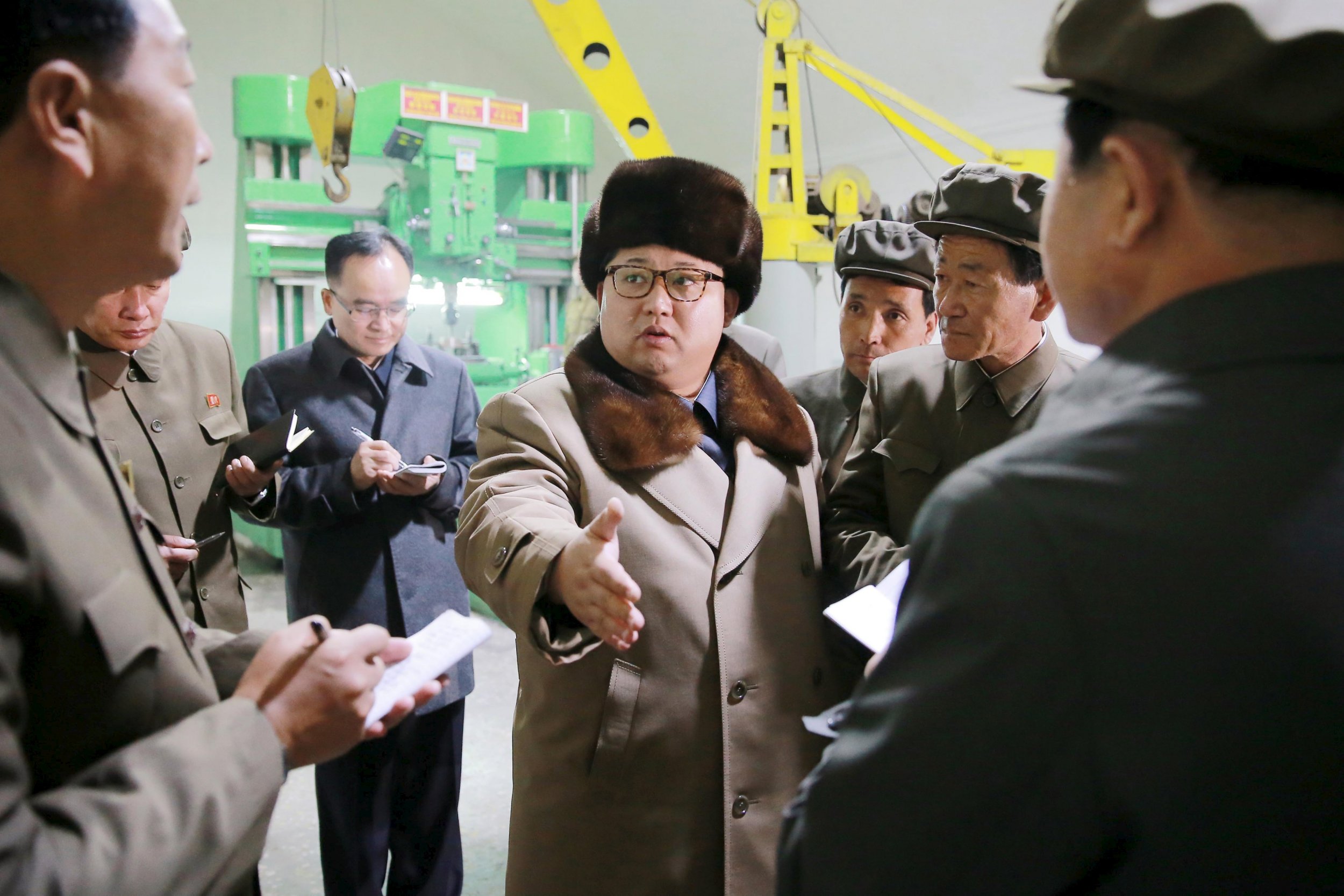 North Korean supreme leader Kim Jong Un ordered and watched his country's latest ballistic missile launch, simulating a nuclear strikes on U.S.-backed bases in South Korea, its state news announced on Wednesday.
Three missiles were launched on Tuesday by North Korea, landing into the sea. Pyongyang's KCNA news agency announced that the launch was a dry run for South Korean ports and air bases hosting U.S. military "hardware" Al Jazeera reports.
The missile tests "examined the operational features of the detonating devices of nuclear warheads mounted on the ballistic rockets at the designated altitude over the target area," the news agency said.
South Korea's top military brass called an emergency meeting to discuss the latest North Korean missile watch and how to better deal with its neighbour's provocations, South Korean news agency Yonhap reports.
"Should North Korea engage in provocations, (South Korea's military) should not hesitate and must show determination to stamp out those that undertake an attack," Joint Chief of Staff chief General Lee Sun-jin said at the meeting.
Currently South Korea is in the process of receiving a U.S. Terminal High Altitude Area Defense (THAAD) anti-missile technology.