Kim Jong Un Played With Fish While North Korea Plotted to Launch Its Longest Missile Ever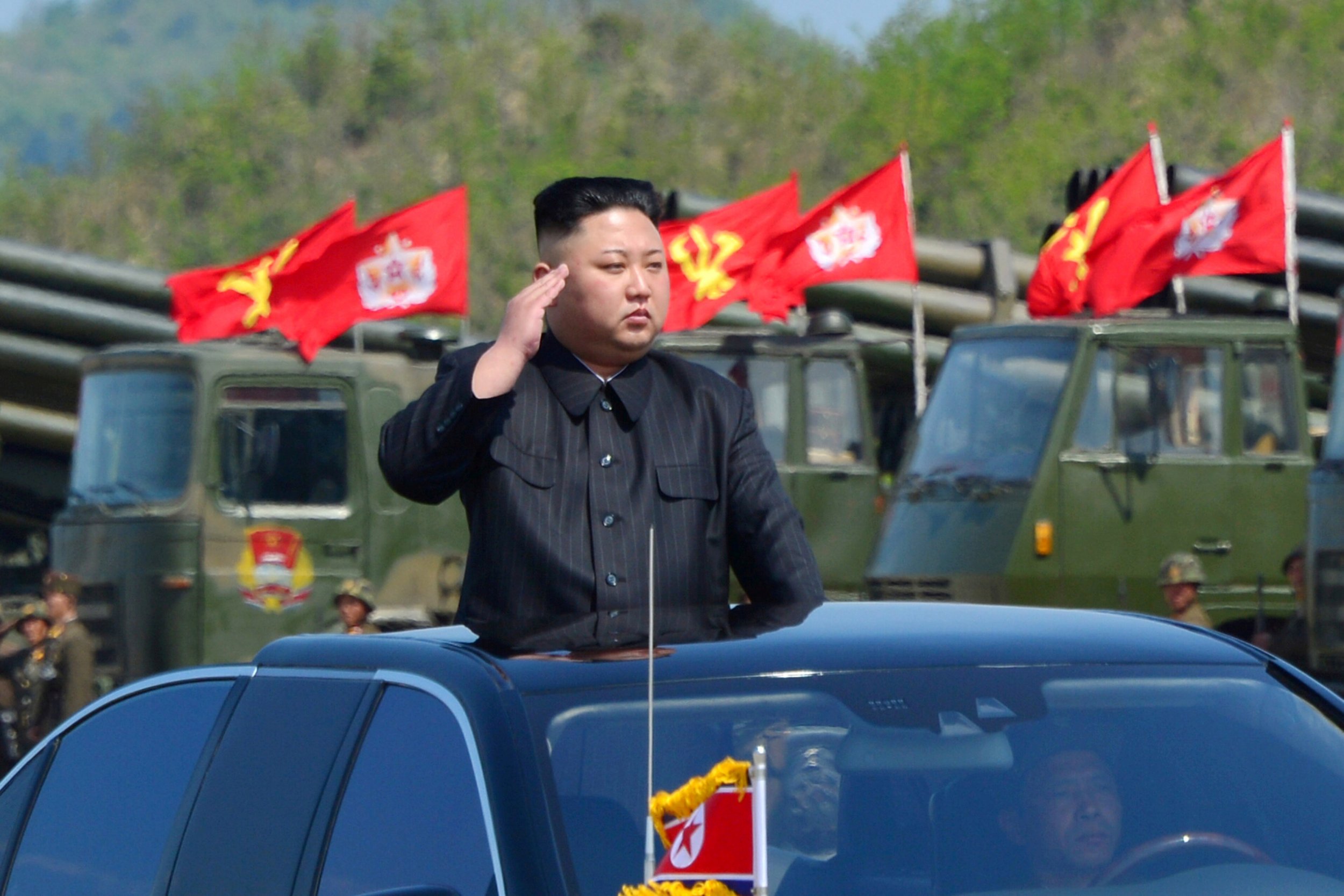 As North Korea was preparing to launch its longest-range ballistic missile test yet on Tuesday, Kim Jong Un took a tour of a catfish farm.
North Korea's state-run network KCTV shared footage of its leader touring the new Sunchon Catfish Factory, as he checked fish tanks and freezers full of fish with a group of other North Korean politicians. The catfish farm featured a mosaic depicting Kim Jong Un's father and former North Korean leader, Kim Jong Il.
"He expressed expectation and belief that the officials and employees of the farm would surely turn out 1,200 tons of catfish every year for the people of the province under the banner of scientific fish farming, and had a photo session with them," the North Korean state news agency KCNA wrote of the rare civilian visit.
The catfish tour comes as his citizens face another food struggle, while the rest of the world is strengthening sanctions against the nation for its belligerent tendencies, further cutting off its supply chain. UPI reported that soldiers in the country are subsisting on "moldy corn." The United Nations in August approved $6.3 million in aid to the country, fearing widespread malnutrition and other illnesses related to its drought.
A North Korean soldier recently defected to South Korea, and was reportedly suffering malnutrition, hepatitis B and a parasitic infection. The South Korean military broadcasted the news from its speakers at the demilitarized zone (DMZ) where soldiers of the two nations stand face to face at the border.
The missile, which was launched on Tuesday (early Wednesday by local time) is the longest missile ever launched by the nation. It traveled east for about 50 minutes and then dropped into the Sea of Japan. It was the 16th missile test of the year, and another challenge for President Donald Trump, who has been amping up his rhetoric against the nation and its leader, whom he called "short and fat." He recently put the country on the U.S. list of state sponsors of terrorism.
It was the first missile the nation had fired in about two months.
Addressing the remarks in a televised conference Tuesday, Trump said, "We will take care of it...We have [Secretary of Defense James Mattis] in the room with us to have a discussion on it. It is a situation that we will handle."