Will Pope Francis Accept Kim Jong Un's Invitation? North Korean Leader Would 'Ardently Welcome' Visit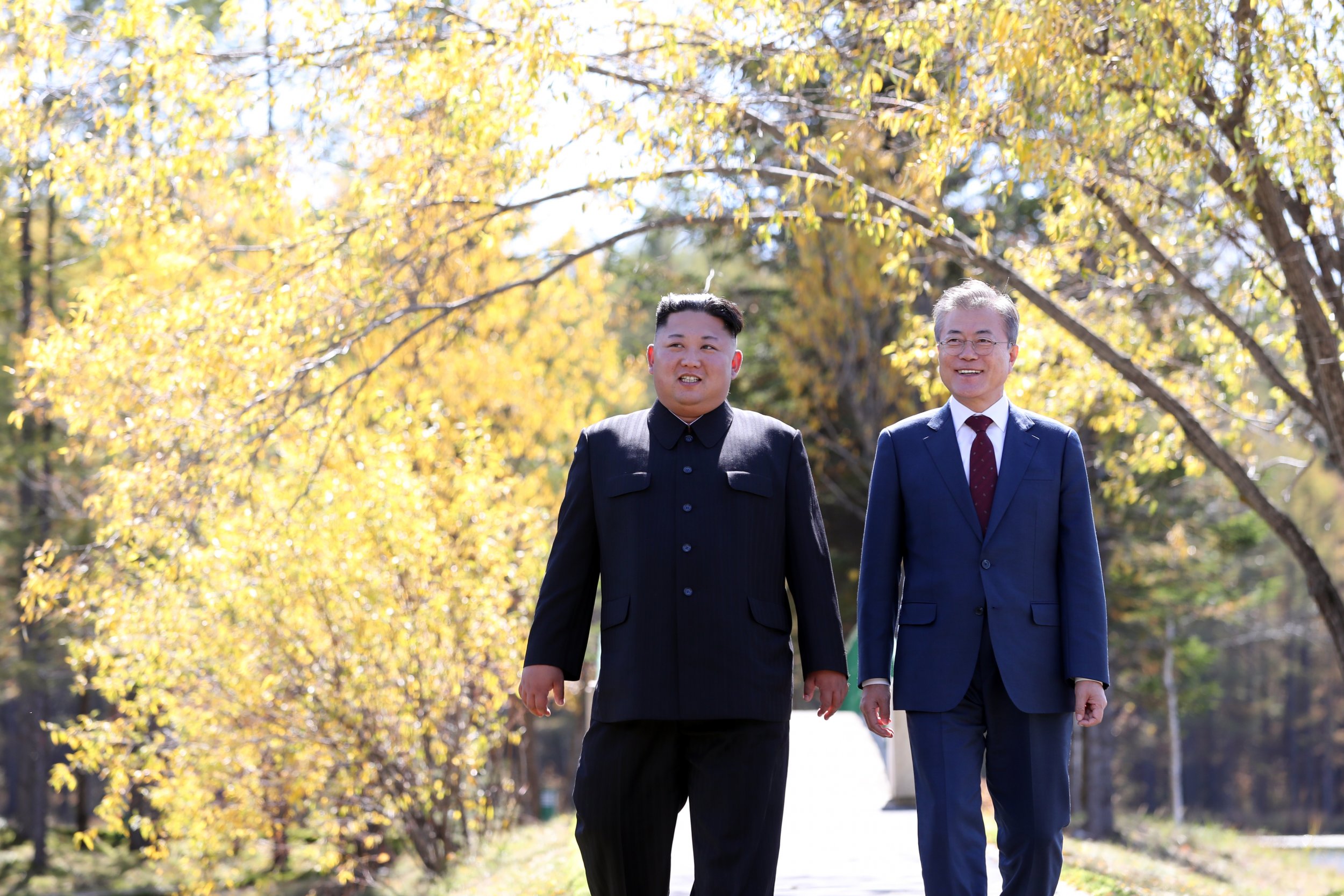 Pope Francis could become the first pope to visit North Korea, after the head of the Catholic Church received an invitation from Kim Jong Un. South Korea announced on Tuesday that president Moon Jae-in will pass on the invitation during a visit to the Vatican next week.
"During the meeting with Pope Francis, [Mr. Moon] will relay the message from chairman Kim Jong Un that he would ardently welcome the Pope if he visits [the North Korean capital] Pyongyang," said Moon's spokesman, Kim Eui-kyeom.
The invitation is the latest move by the North Korean leader to highlight peace efforts on the Korean Peninsula, the spokesman added, noting that Kim asked Moon to relay the invitation during a summit between the two leaders last month.
The Vatican does not have diplomatic relations with North Korea, which according to some religious agencies, has a few hundred to around 4,000 Catholics living in the country.
"Let's wait for the invitation to arrive," a Vatican spokesman said after being asked about the likelihood of a future visit, according to Reuters.
While Francis could be the first pope to visit North Korea, he is not the first pope to receive an invitation. Kim's father, Kim Jong Il, invited Pope John Paul II to visit the country in 2000 after the pope said that it would be a "miracle" to visit the country. The visit never took place, with the Vatican stating that in order for the Polish pope to make the trip, North Korea would have to accept Catholic priests.
Francis expressed his desire for peace between the two countries while returning from a trip to South Korea in 2014.
"When you speak the same language it is because you have the same mother, and this gives us hope. The suffering of the division is great, and I understand this and pray that it ends," Francis said, according to the Associated Press.
A report from the United Nations published in 2014 found that while there are a few churches controlled by the government, North Korea "considers the spread of Christianity a particularly serious threat." It goes on to say that those who practice their religion face persecution and are "subject to severe punishments."
A mass for peace in the Korean Peninsula will be held on October 17 by Vatican Secretary of State Cardinal Pietro Parolin, one day before Francis meets with the South Korean president.