Kim Jong Un Says North Korea Poses 'Substantial' Nuclear Threat to U.S.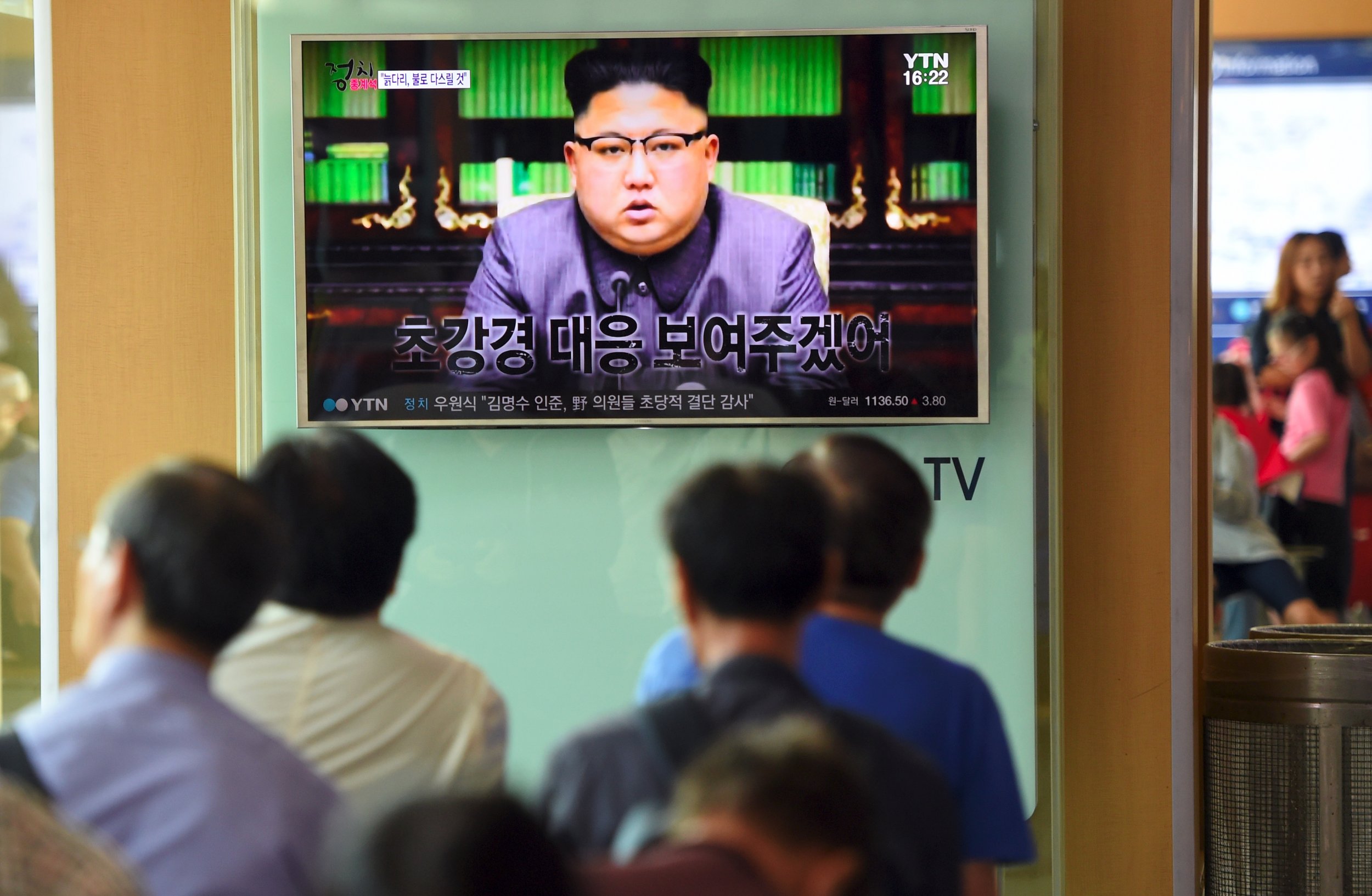 Kim Jong Un said his country was capable of presenting a "substantial" nuclear threat to the United States in a speech at the opening of the fifth conference of cell chairpersons of the ruling Workers' Party of Korea, North Korea's state-run media reported Friday.
This comes a little less than a month after North Korea's latest long-range missile test, its most powerful to date, and coincides with new sanctions leveled against it by the United Nations. North Korea conducted its sixth nuclear test in early September and has since threatened to conduct a seventh over the Pacific Ocean, which could pose a major risk to shipping and aircraft.
Related: North Korean Spies? U.S. Military Wars Soldiers of 'Insider Threats' After Propaganda Leaflets Found on Base
"The rapid development of [North Korea's] nuclear force is now exerting big influence on the world political structure and strategic environment," Kim said during his speech.
He stressed that "nobody can deny the entity of the DPRK which rapidly emerged as a strategic state capable of posing a substantial nuclear threat to the U.S.," according to the state-run KCNA.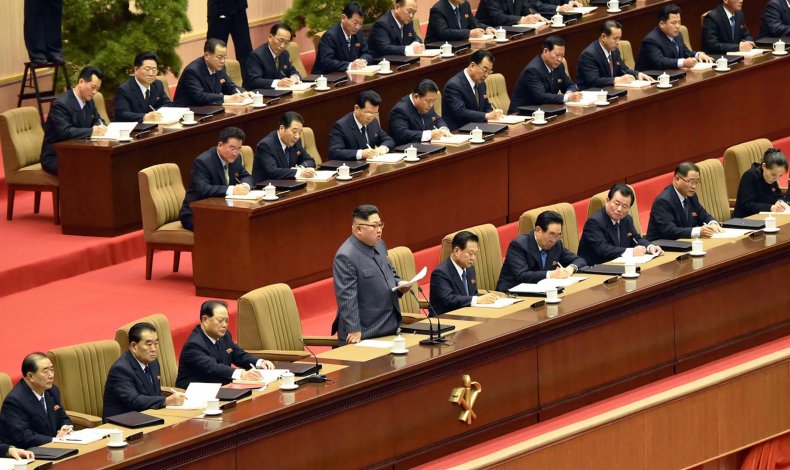 North Korea is believed to have anywhere from 25 to 60 nuclear weapons, according to assessments from the U.S. intelligence community and independent experts. But Siegfried Hecker, a Stanford professor who is an expert on nuclear weapons, recently told Newsweek the reclusive nation is likely a couple of years away from acquiring the technology necessary to successfully launch a nuclear-tipped intercontinental ballistic missile at the U.S. mainland.
North Korea and the U.S. have been enemies for more than half a century, and their contemptuous relationship has become even more strained in 2017, with some suggesting a war is on the horizon.
Pyongyang conducted a series of long-range missile tests this year, prompting international condemnation and a war of words between President Donald Trump and Kim, whom Trump often refers to as "Rocket Man."
As he unveiled his national security strategy earlier this week, Trump said, "America and its allies will take all necessary steps to achieve a denuclearization and ensure that [North Korea] cannot threaten the world.
"This situation should have been taken care of long before I got into office, when it was much easier to handle. But it will be taken care of. We have no choice."
Related: North Korea Says It's 'Too Early' to Try to Prevent War
On Friday, North Korea's foreign ministry ripped into Trump's strategy, portraying the U.S. as a bully. "There is no change at all in the strategic goal of the U.S. to achieve hegemony over the world by means of force," the ministry said. "The gang of Trump likes to pose itself as if its country is a world superpower. However, the U.S. is nothing but a corpse going to the grave."
North Korea has repeatedly said it will not give up its nuclear weapons, despite the potential for conflict with the U.S. and the harsh economic sanctions its military activities have led to.