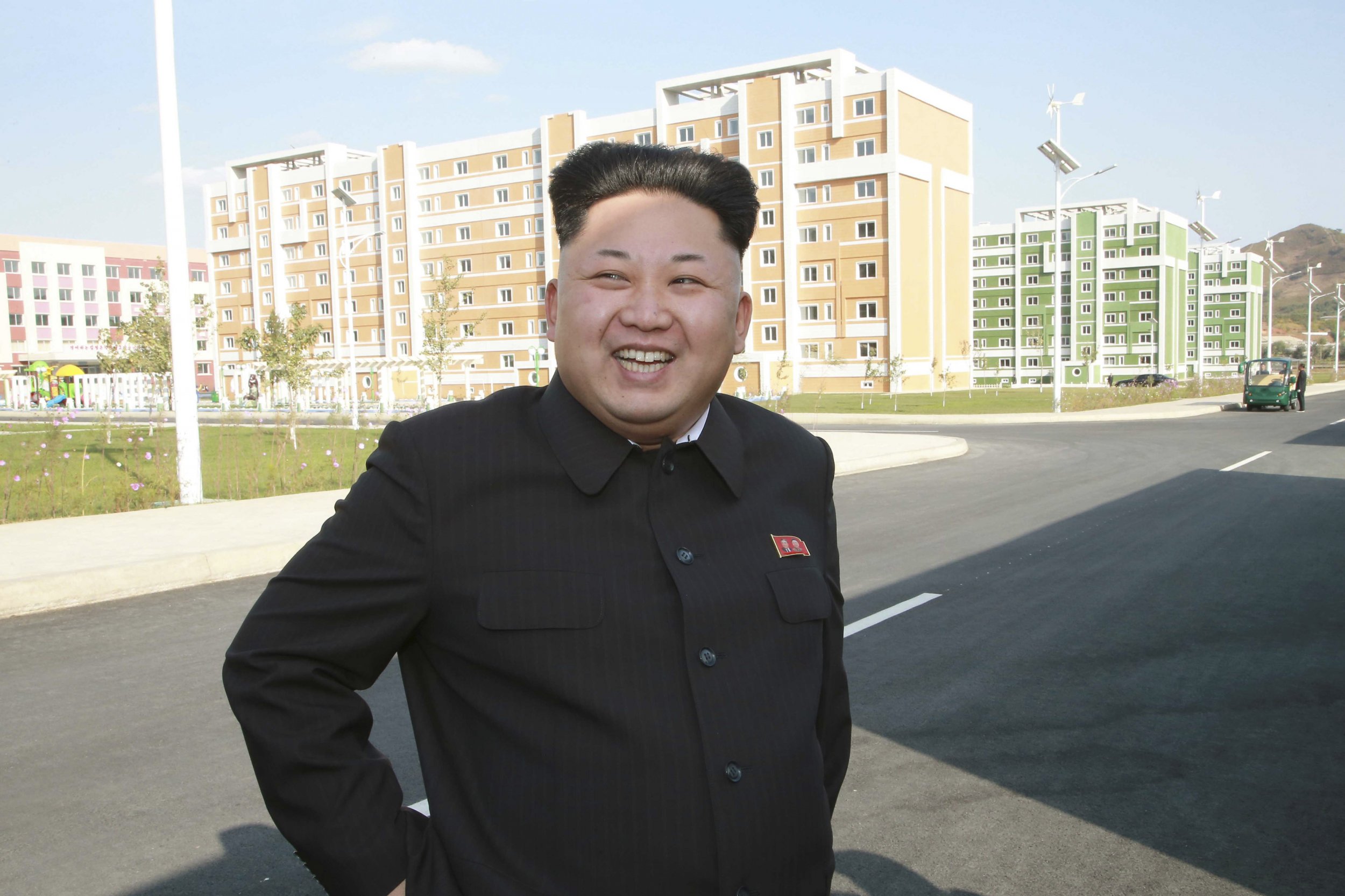 North Korea's Kim Jong-un has accepted an invitation from Russian president Vladimir Putin to attend a military march in Moscow this May, according to South Korean media, making his first ever foreign visit since coming to power in 2011.
"It was confirmed that North Korea gave a positive response to the Russian invitation for Kim Jong-un," a South Korean diplomat told Seoul-based daily newspaper The Korea Herald under the condition of anonymity on Tuesday.
In December, the Kremlin publicly announced that Kim Jong-un was among the leaders invited to the upcoming 70th anniversary commemoration of allied victory over the Nazis. At the time, Putin's aide Yury Ushakov told Russia's state-owned news agency Itar-Tass: "The first signals from Pyongyang are that the North Korean leader plans to come to Moscow and attend celebrations."
US president Barack Obama and Lithuanian president Dalia Grybauskaite are among the leaders who have refused to attend.
Should reports of North Korea's confirmation be true, Kim Jong-un's attendance to the Russian event would be his first ever state visit since succeeding his father as Supreme Leader of North Korea in December 2011. Notably, Jong-un has not visited China since becoming Supreme Leader, despite the fact the country has traditionally been North Korea's strongest ally.
"If the news is confirmed - and it does seem quite solid - the two interesting aspects are the strengthening of ties with Russia and the implicit snub to China," says former MEP, author of North Korea on the Brink and a frequent diplomatic visitor to North Korea, Glyn Ford.
According to Ford, Kim Jong-un's arrival in Moscow could mark a historic shift in North Korea's allegiances, not seen since the rule of his grandfather Kim Il-sung, who seized power in Pyongyang in 1948, aided by the advance of the Soviet Red Army.
"Unless Beijing fits in an earlier visit it will be highly symbolic that, for the first time since the Kim Il-sung era, Russia will have apparently superseded China as the North's closest ally," Ford says.
"Under Kim Il-sung, North Korea spent decades skilfully playing Moscow and Beijing off against each other. This balancing act seemed to be over with the collapse of the Soviet Union but it may all be back on again in the new post-Ukraine era," Ford adds.
Kim Il-sung remained in power until his death in 1994, when his son Kim Jong-il took over leadership of the country. However Sung's presidential post has remained symbolically vacant since his death as in North Korea's government records he is simply referred to as the 'Eternal President', as a sign of resepct. Neither his son nor his grandson have been referred to as 'President' during their respective reigns but assumed the alternate title of Supreme Leader.
Since the collapse of the Soviet Union, China has become North Korea's strongest political and economic ally, but the relationship between Pyongyang and Beijing has been strained of late.
Sung's grandson Kim Jong-un's allegiance to China has been questioned after he chose to pursue new joint military and agricultural projects with Russia. North Korea recently bid to rent 10,000 hectares of Russian farmland, perhaps prompted by worries that Pyongyang had becoming overly growing reliant on Chinese grain.
Most notably, the new Jong-un has not visited China despite being invited to do so "as soon as possible" by Chinese state broadcasters over a year ago.