Kim Jong Un Wants North Korea to Lose All 'Non-Socialist' Influence, Showing Tighter Grip on Nation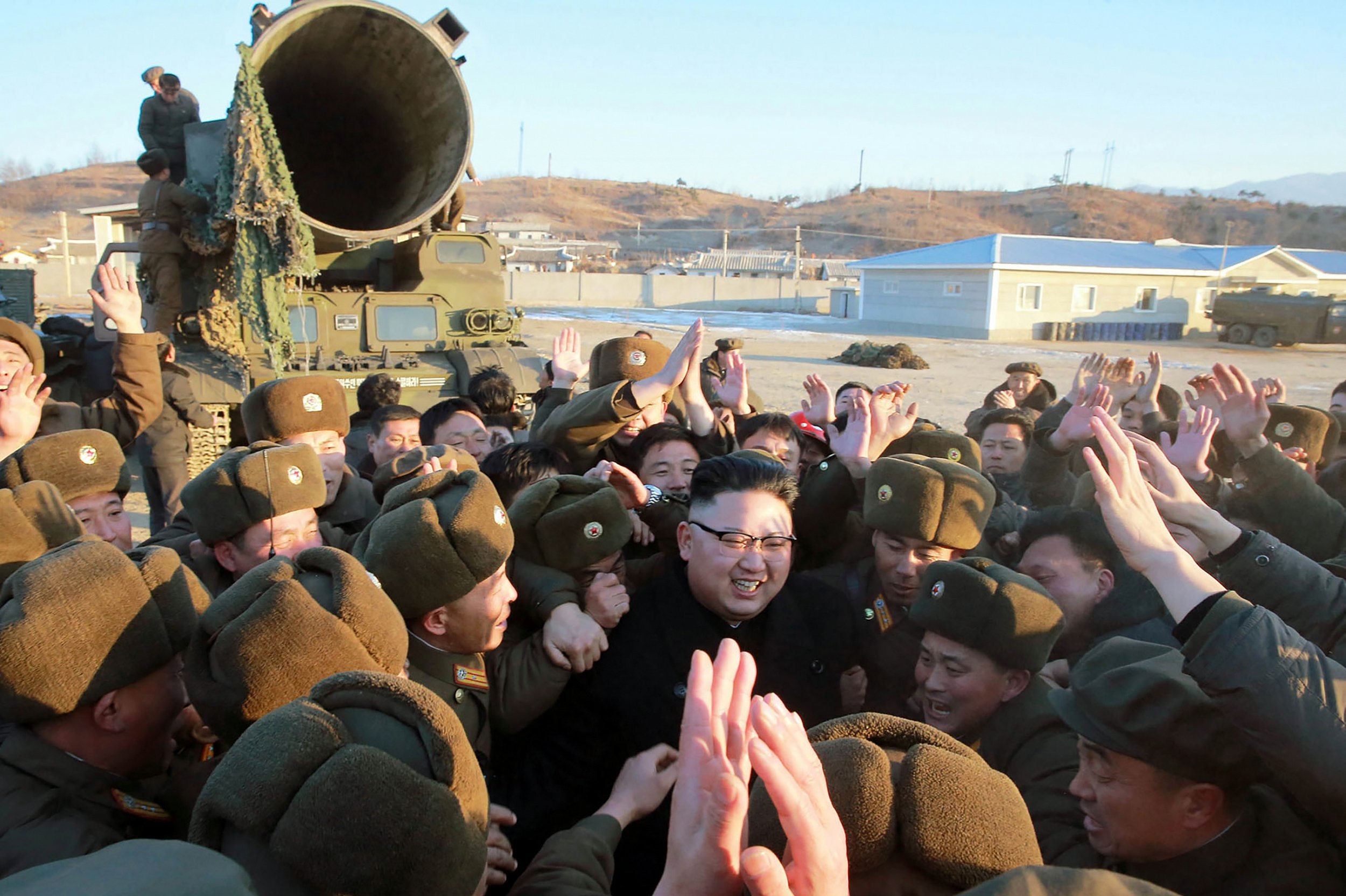 North Korean leader Kim Jong Un called Saturday for government officials to eliminate any remaining "non-socialist" parts of society, showing him tightening his grip on the oppressive nation as he combats sanctions and ever-rising tensions with the United States and other adversaries.
Speaking to a group of chairpersons for the country's ruling Workers' Party, Kim said all party members should join the "revolutionary offensive to uproot non-socialist practices" and educate working people to become "revolutionaries" who will defend North Korean culture from outside influence.
"When our socialist culture and art prevails over the corrupt bourgeois reactionary culture, it is possible for people not to harbor illusions about the enemies' culture but to prevent ideological and cultural poisoning by the imperialists," Kim said, according to the state-run KCNA news agency.
Kim said that although the party faced "manifold difficulties and hardships in the ways ahead," the party should feel confident in its control of citizens, and he said there would be "more new projects for the people" in the future, though he did not give details.
The speech is the latest proof, if any was needed, that the young leader has no plans to bring the reforms that people in the isolated, totalitarian nation had hoped for when he came to power six years ago. Kim has given no hint that he plans to expand human rights or protections in his country, even as it faces unprecedented global scrutiny. Even though North Korea holds elections, the Workers' Party controls all aspects of political life there, while fair elections, free speech, and consuming media from other countries are not allowed.
But the address also showed Kim cracking the whip on his country as it confronts the latest international pressures over its spike in weapons testing.
The United Nations Security Council last week unanimously adopted sanctions drafted by the U.S. that drastically cut exports to North Korea of gasoline, diesel, industrial materials and machinery, and also tell all countries using North Korean laborer to send them home within 24 months.
The sanctions came as a response to North Korea's latest missile test in late November, and its continuing threats to attack the United States, where President Donald Trump keeps countering Kim's hints of impending warfare. Kim said Sunday that he views the sanctions as an "act of war" and expected the U.S. and other supporting nations to pay a price for the punishment. Kim has leveled several similar threats after other sanctions were passed through 2017.