Kim Jong Un Surrendered To Donald Trump—We Won't Do the Same, Says Iran
The commander of Iran's Revolutionary Guards has vowed his country will not negotiate with President Donald Trump over Tehran's military capabilities.
Major General Mohammad Ali Jafari took a swipe at the North Korean leader Kim Jong Un for agreeing to talk with Trump last week and said that the Islamic Republic would not follow suit.
"The North Korean leader was a revolutionary but a communist, not an Islamic one. That is why he surrendered, but we will not do the same," he said according to the semi-official Fars news agency, cited by Reuters.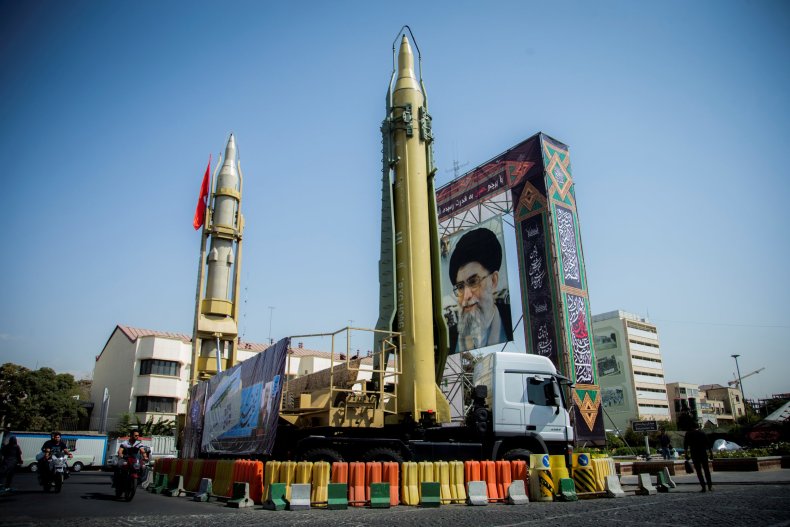 Jafari was responding to calls from Iranian activists who wrote an open letter appealing for a restart to talks with Washington in light of the apparent rapprochement between Pyongyang and the United States.
Jafari also said that Iran's missile capabilities were enough to protect his country and that it had no plans to extend their 1,240-mile range, which takes in much of the Middle East, including Israel and American bases in the region.
"We have the scientific ability to increase our missile range but it is not our current policy since most of the enemies' strategic targets are already within this 2,000-km range. This range is enough to protect the Islamic Republic," he added, according to the Tasnim news agency.
Last month, Trump pulled out of the 2015 accord the U.S. had with Tehran which agreed to curb its nuclear program in exchange for sanctions relief.
Iranian government spokesman Mohammad Bagher Nobakht said, according to the ISNA agency: "There are no grounds or logic to talk to such a person (Trump). Public opinion would not welcome that either."
Jafari has said previously Iran's ballistic missile range was set by Supreme Leader Ayatollah Ali Khamenei, who commands the armed forces.
Trump says that Iran has not curbed its nuclear weapons program and accuses Tehran of waging proxy conflicts in the region.
But last month, the Iranian general Mohammad Hossein Bagheri warned his forces were ready for any military action.