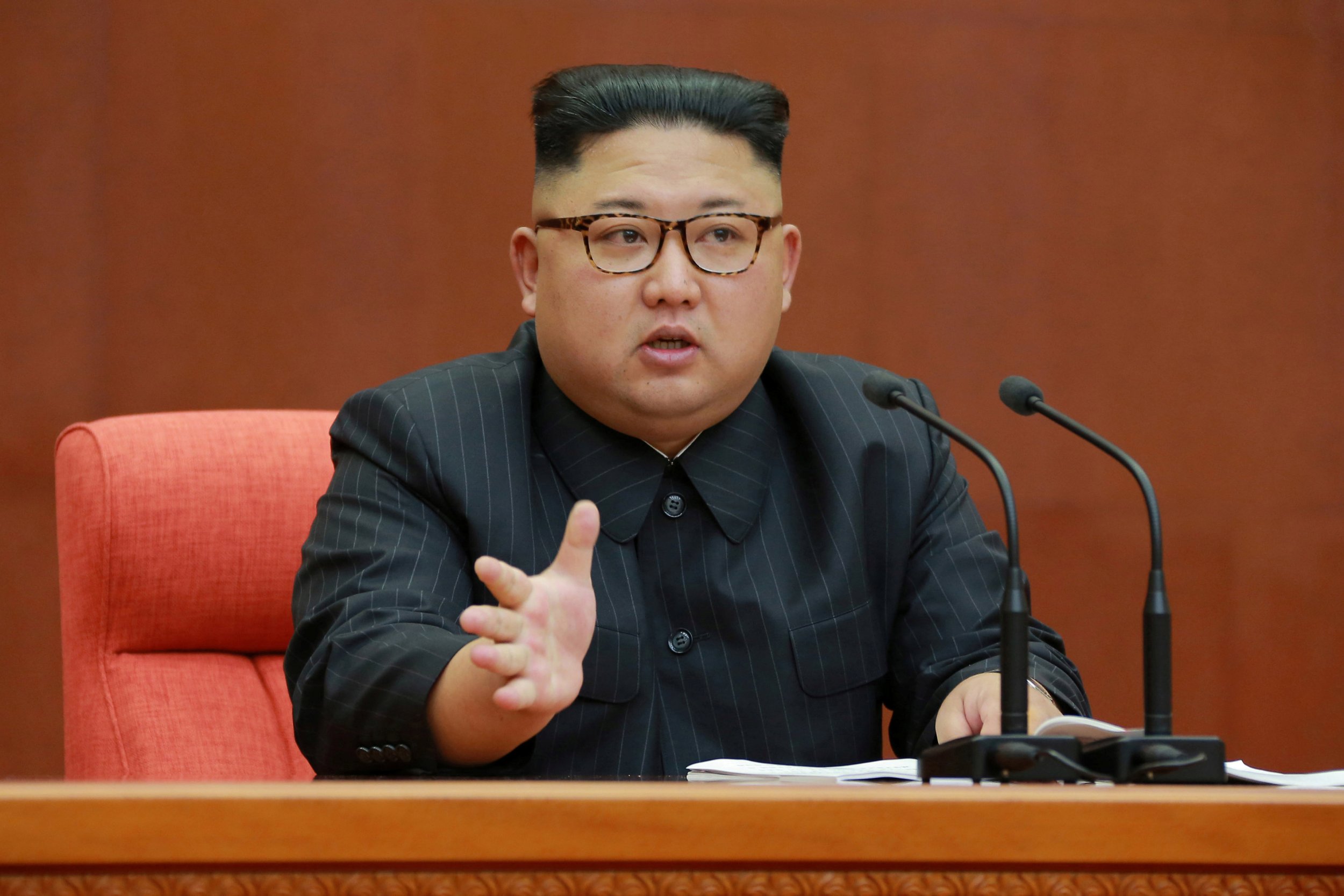 North Korean leader Kim Jong Un has temporarily traded missiles for makeup, as pictures emerged of him touring a Pyongyang cosmetics facility with his wife Ri Sol Ju.
The pair was touring a production plant, in what was a rare public appearance for Kim's wife, and a break for the leader from the increasingly confrontational rhetoric between the isolated nation and the U.S.
"The variety of cosmetics produced by the factory are numerous and qualitative, and that not only pattern of their vessels but packing boxes are very nice," Kim said, according to the state-run Korean Central News Agency.
"It has come to have the dream of the women who want to be more beautiful be realized," he added.
Kim appeared to be in high spirits, with pictures from his visit to the factory—which was toured by his father Kim Jong Il more than a decade ago—showing the leader smiling and laughing as he was shown the cosmetics, the BBC reported.
His documented visit to the production plant came on the heels of a stark warning from U.S. Secretary of Defense Jim Mattis that any attack on the country would be "defeated."
"Make no mistake—any attack on the United States or our allies will be defeated," Mattis said at a joint press conference with Song Young-moo, his South Korean counterpart, on Saturday, following threats from Pyongyang to continue testing hydrogen bombs and missiles over the Pacific as part of its bid to advance its nuclear programme
"Any use of nuclear weapons by the North will be met with a massive military response, effective and overwhelming," Mattis added. "I cannot imagine a condition under which the United States will accept North Korea as a nuclear power."
President Donald Trump has been increasingly vocal about the situation in North Korea, with Kim responding to Trump's rhetoric with equal vigor.