Is Kim Jong Un a Terrorist? Trump Considers Putting North Korea Back on Terror List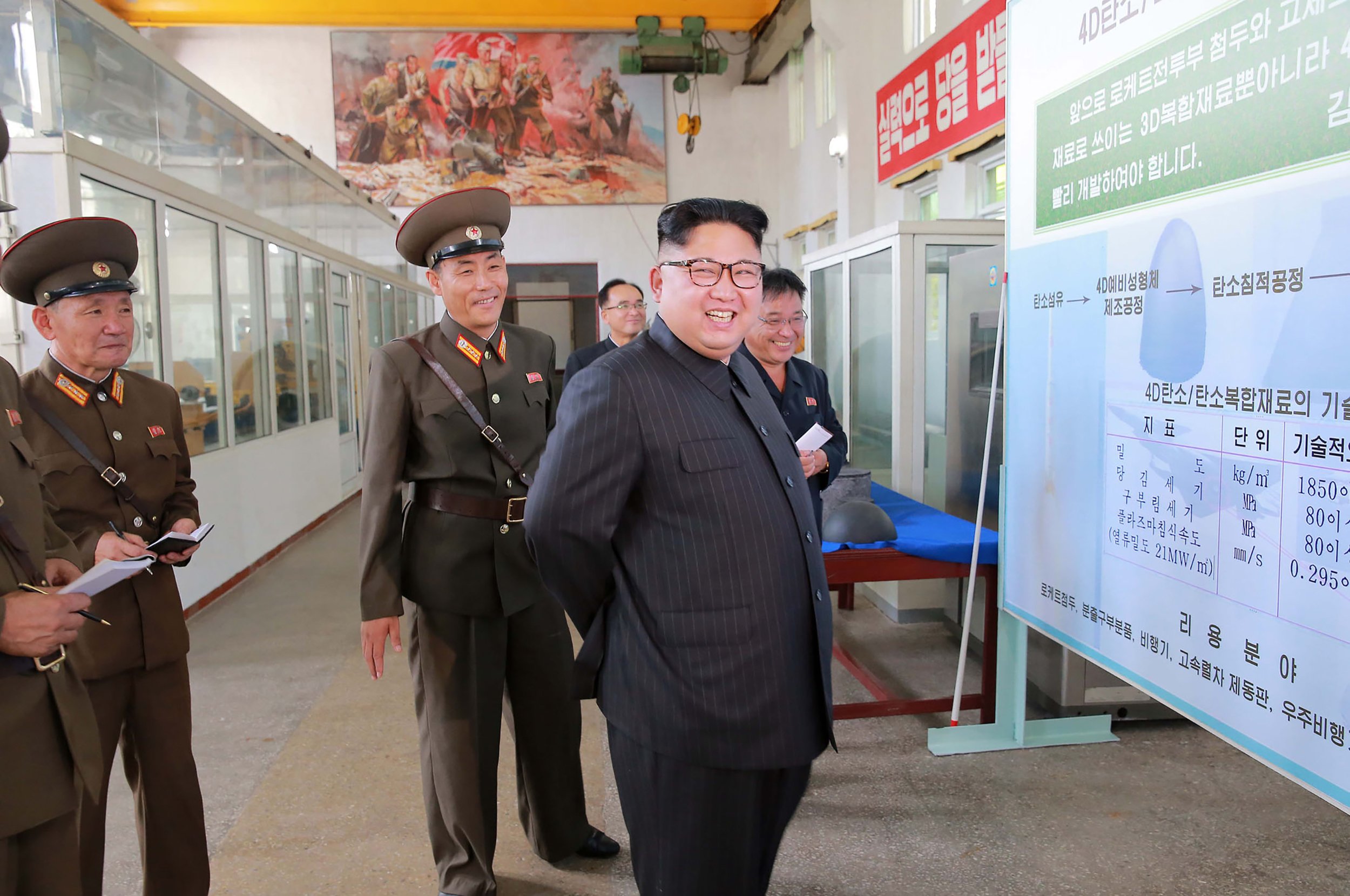 The Trump administration would consider reinstating North Korea on the list of countries considered to be state sponsors of terrorism.
National security adviser H.R. McMaster said on Thursday the relisting of North Korea "is an option that's under consideration. The president's Cabinet is looking at this as part of the overall strategy on North Korea," according to The Hill.
"You'll hear more about that soon, I think," McMaster added.
North Korea had been on the list from 1988 until its removal in 2008 by President George W. Bush, despite the former president adding North Korea along with Iran and President Saddam Hussein's Iraq as part of the so-called "Axis of Evil," a label that was later expanded to include Syria, Cuba and Muammar Gaddafi's Libya.
The decision to remove North Korea from the list—which currently has just three other countries on it including Iran, Syria and Sudan—came as the Bush administration attempted to encourage the isolated nation to cease its nuclear ambitions.
McMaster's comments emerged as tensions between the U.S. and North Korea have become increasingly strained—with a fiery rhetoric coming from President Donald Trump and Kim Jong Un over the past few months.
The national security adviser also cited the assassination of Kim's half-brother, Kim Jong Nam, who was poisoned in Malaysia last February with a prohibited substance classified by the United Nations as a "weapon of mass destruction."
"A regime who murders someone in a public airport using nerve agent—that's clearly an act of terrorism," McMaster said, hinting to the administration's current feeling on the future terror designation of North Korea.
However, the decision to classify a country as a state sponsor of terrorism must come following evidence reviewed by the secretary of state that shows a country has backed terrorism.
Thus far, the State Department has refused to indicate whether it will pursue such a designation against North Korea.