Donald Trump Told Supporters That Kim Jong Un Killed His Uncle and Put His Head on Display: Report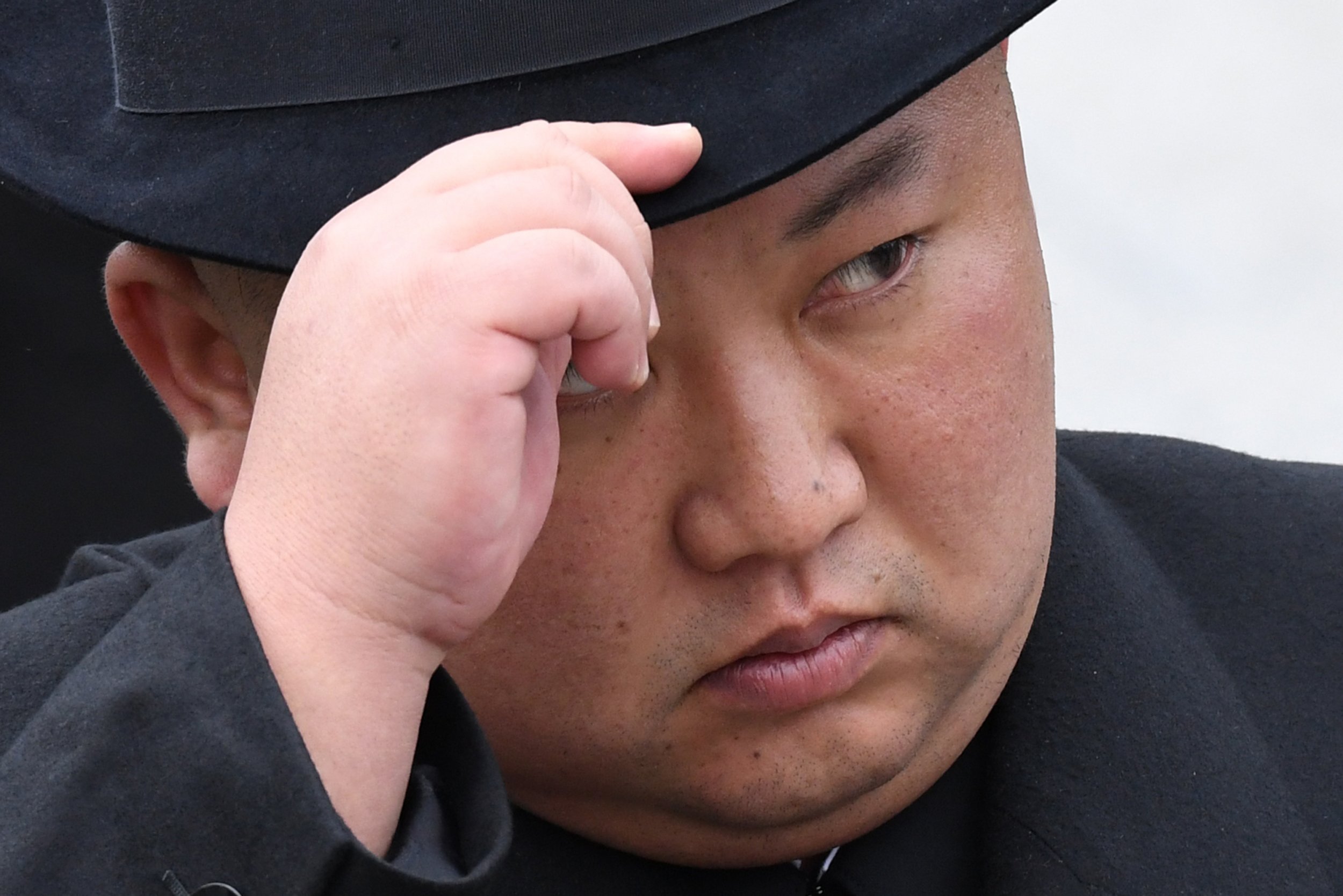 Like many U.S. leaders before him, President Donald Trump still struggles to build a coherent and successful strategy of interaction and negotiation with North Korea. Despite two one-on-one summits with North Korean leader Kim Jong Un, little of significance has been achieved.
On Thursday, North Korea launched two short-range ballistic missiles while the U.S. seized a North Korean-flagged vessel accused of transporting coal in violation of international sanctions.
Though the two nations have enjoyed more than a year of unexpectedly warm relations, Thursday's events come amid a negotiation stalemate between Washington and Pyongyang on sanctions relief and denuclearization.
According to a report published by The Washington Post, the president has privately complained to supporters that Kim is a tough deal-maker and repeated unsubstantiated reports of the dictator's brutality in dealing with dissenters.
"It's not like [I'm] dealing with the president of France," the president told supporters at a private gathering, The Post reported, quoting a person present during the conversation, who spoke to the newspaper on the condition of anonymity.
Trump went on to describe, in graphic detail, the execution of Kim's uncle Jang Song Thaek, killed in 2013 for suspected disloyalty to the young dictator's regime. The president said that Kim displayed Jang's head after the execution for others to see.
Reports from inside North Korea are notoriously difficult to verify, given the secretive nature of the regime. State media reported in 2013 that Jang had been put to death, The Post noted, though there were no reports of his body being put on display. He is believed to have been killed by a firing squad. Initial reports suggested he had been stripped naked and fed to dogs, but this was later discredited.
Trump's recent comments on North Korea show his patience is wearing thin. "Nobody's happy about it," he told reporters in Washington. "They're talking about negotiating, but I don't think they're ready to negotiate."
But according to The Post, the president is keen to keep the possibility of a deal alive, going against the instincts of senior aides such as National Security Adviser John Bolton. The well-known hawk was kept clear of a dinner with Kim during the Hanoi summit, and Trump reportedly told White House officials that Bolton would not help negotiate a deal because of his opposition to the regime.
On Thursday, Trump told reporters he still believed his national security adviser was "very good," but that he needed others to keep his hawkish instincts in check.
"He has strong views on things, but that's OK," Trump said. "I actually temper John, which is pretty amazing isn't it?… I have other people who are a little more dovish than him, and ultimately I make the decision."