Kim Jong Un Wife's Stylish Fashion Sense is a Hit in China
Kim Jong Un's wife stunned the Chinese public with her stylish fashion choices while accompanying the North Korean leader on his surprise visit to China this week. Ri Sol Ju, North Korea's first lady, was seen in at least three different outfits during the unofficial two-day Beijing trip to meet China's President Xi Jinping.
Many citizens took to Weibo, a popular Chinese social media platform, to praise Ri's appearance. "Ri Sol-ju is indeed beautiful and amiable. I can tell she would be good at 'first-lady diplomacy', better than Kim's sister," one user wrote.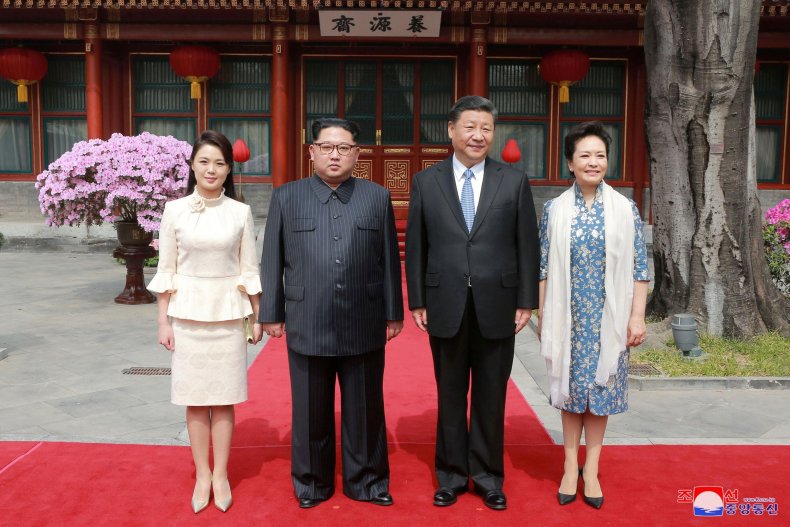 William Tang Tat Chi, a Hong Kong fashion designer, said Ri's dress sense was "subtle" although not conservative, reported the South China Morning Post.
After discussions praising the first lady's style started to gather steam on Weibo, authorities quickly moved to censor all mention of Ri's appearance. At the time this article was published, the term "Ri Sol Ju" was still blocked on Weibo.
Ri's first outfit, debuted at the welcoming ceremony, was a tan cropped jacket with a knee-length matching pencil skirt and pointed high heels. She finished off the ensemble with a diamante butterfly broach, a thin necklace and stud earrings.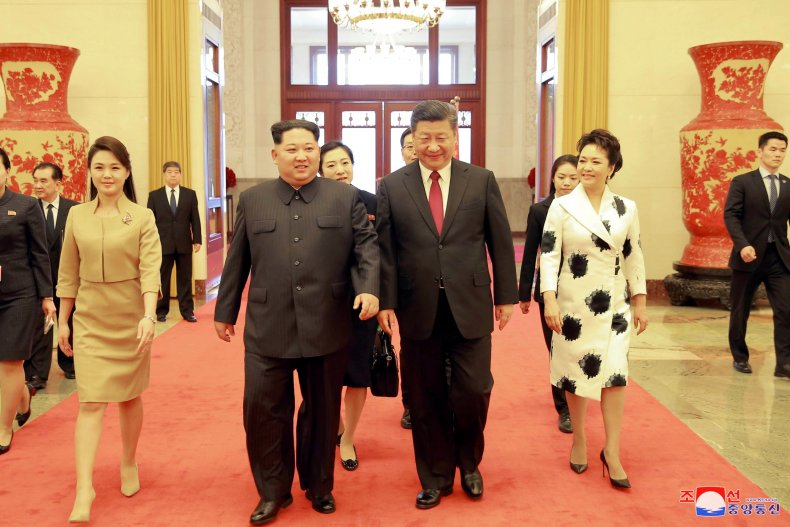 Ri changed into a cream two-piece dress, which featured three-quarter sleeves with frills and a high neckline, when she and her husband met Xi for lunch at the Diaoyutai State Guesthouse. During a trip to the Chinese Academy of Sciences, the North Korean first lady was seen in a lime green dress that she paired with an off-white coat that featured a dark flower brooch on one side.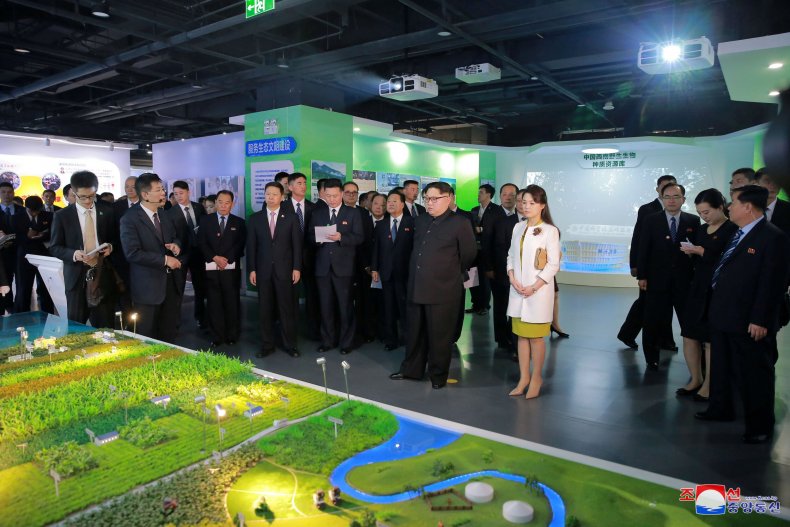 In 2012, Ri was identified as North Korean dictator Kim's wife. Little is known about the mysterious woman, who frequently vanishes from the public eye for months at a time. Local reports claim she is around 28 years old and the mother to three children, but that information has never been officially confirmed by the authoritarian government.