North Korean leader Kim Jong Un oversees a system of political prisons that are worse than the Nazi concentration camps of World War II, according to an Auschwitz survivor serving on a panel probing human rights violations carried out by the isolated regime.
Thomas Buergenthal, one of three jurists tapped by the International Bar Association to gather statements from former North Korean prisoners and guards, said Kim should face charges for crimes against humanity for his efforts to retain power and wield fear. "I believe that the conditions in the [North] Korean prison camps are as terrible, or even worse, than those I saw and experienced in my youth in these Nazi camps and in my long professional career in the human rights field," Buergenthal told The Washington Post in a report published Monday.
The panel concluded that Kim's political prison camps were guilty of 10 of the 11 internationally recognized war crimes, including murder, enslavement and sexual violence. The only crime the North Korean government hadn't committed, in fact, was apartheid.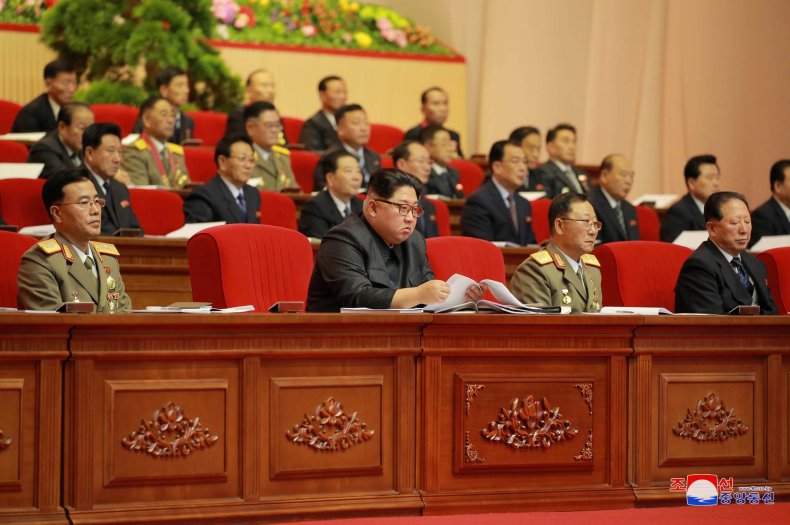 The other panel members were Navi Pillay, a United Nations high commissioner for human rights from South Africa, and Mark Harmon, an American judge with experience with Yugoslavia and Cambodia war crimes cases. The experts heard from former prisoners, prison guards and others in their investigation into North Korea's brutal prison system from 1970 to 2006.
"There is not a comparable situation anywhere in the world, past or present," Pillay said. "This is really an atrocity at the maximum level, where the whole population is subject to intimidation."
Kim took over after the death of his father, who served after the death of his father. The family cultivates a cult of personality in part by sending anyone who questions the political structure to a penal labor colony. The suspect's family members are also sent away with them as part of a campaign to eliminate the "seed" of "enemies of the state," the panel found. Officials in the ruling Workers' Party and in the State Security Department were blamed for the abuse, along with the Kim regime.
"Given North Korea's tightly controlled leadership structure, Kim Jong Un and his inner circle warrant prosecution under the principle of command responsibility," the report found.
At any moment, as many as 130,000 North Koreans are serving time in prison camps, where food, clothing and heat are rarely provided. Sometimes prisoners die from malnutrition or overwork after 20-hour days in the mines. Women are often raped. One survivor detailed how he was hung upside down, tortured with fire and subjected to spicy pepper being poured into his nostrils.
Pillay said world leaders must take the North Korean regime's alleged crimes seriously. "This is especially horrendous. It's been sustained for so long, with no help to the people of North Korea from the world," she said.
World officials have spoken out against North Korea's leadership for years to no avail. U.N. High Commissioner for Human Rights Zeid Ra'ad Al Hussein told the Security Council on Monday that Kim's military ambitions and global threats were "inseparable from concerns about the human rights situation of the ordinary people in the country."
"I regret that it is impossible for me to point to any significant improvement in the human rights situation […] Indeed, security tensions seem to have deepened the extremely serious human rights violations endured by the DPRK's 25 million people," he said.