Kim Jong Un's Economy Could Totally Collapse Within a Year, North Korean Defector Says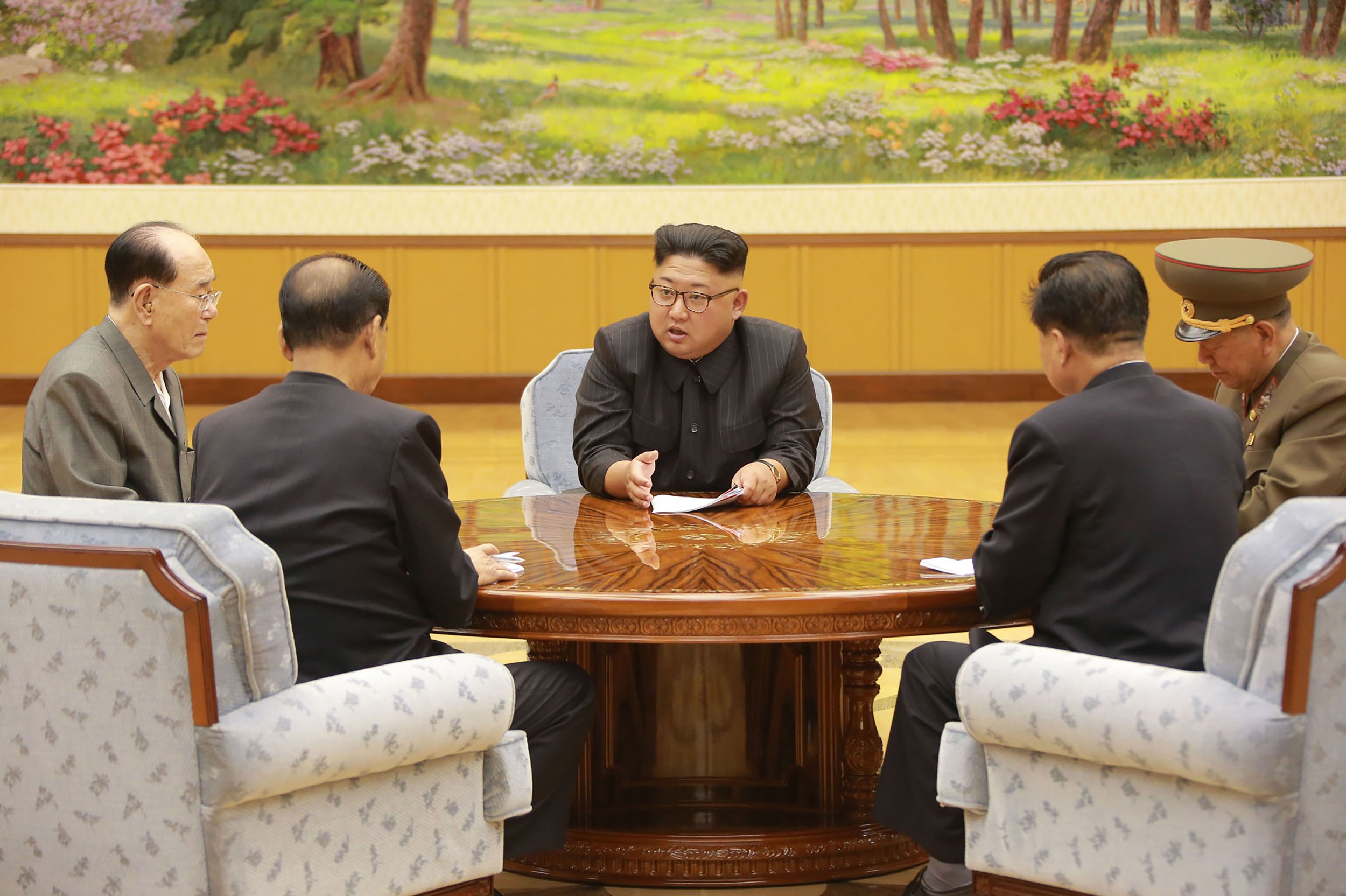 North Korea's economy could collapse within the next 12 months due to tough sanctions recently imposed by the United Nations after pressure from the Trump administration, a defector said Monday.
"The sanctions the White House has imposed are historical. Never before have such strong sanctions been placed on North Korea," said Ri Jong Ho, who was a high-level economic official for the North Korean government before defecting in 2014. "I don't know if North Korea will survive a year [under] sanctions. Many people will die."
There is already not enough to eat in North Korea and the sanctions have "completely blocked" trade, Ri said via a translator at the Asia Society in New York on Monday evening.
The U.S. pushed for harsh sanctions against North Korea for refusing to dismantle its nuclear program and ramping up its tests of long-range missiles. China — North Korea's largest trading partner — has started to enforce these sanctions, which has also contributed to a growing economic crisis.
Ri also said the "belligerent" rhetoric from both President Donald Trump is "like a child and an adult dispute." Despite its often aggressive statements and actions, Ri claimed the North Korean regime would actually want a relationship with the U.S.
He said Kim Jong Un "wants some help from the U.S." because he doesn't trust China and feels U.S. support is the only way to "solidify his leadership and regime."
"The leadership of North Korea does not trust China to stay as an ally, they feel they will betray them," Ri claimed.
North Korea does not seek to compete with the U.S. and recognizes it has the capacity to crush the regime, Ri said, adding that the reclusive nation is generally more fearful of South Korea as an immediate threat.
"Right now the leadership of North Korea has deployed missiles purportedly aimed at the U.S. and are doing all these provocations, but they desperately want relations with the U.S.," Ri said. The regime is "very insecure" and this is why it acts out.