The N. Korea Nuclear Threat Is Real. But It's Not Nuking the U.S. Homeland
This article first appeared on the Brookings Institution site.
There is general agreement in Washington—and Seoul and Tokyo—that East Asia and the world will be a more dangerous place once North Korea achieves its declared goal of being able to hit the continental United States with nuclear weapons.
But what is the danger, specifically? Many people aren't clear.
In my view, it's less about the actual ability of North Korea to hit the continental United States with a nuclear weapon. Rather, the real danger stems from the possibility of weakened alliances and unchecked escalation in the Korean Peninsula that could spiral out of control.
The Trump administration seems to believe that even North Korea's ability to reliably hit the United States with nuclear weapons is so dangerous that it must prevent that from happening. Yet how it intends to do that is unclear.
On August 8, President Trump threatened strong military action, but he seemed to forget the almost certain North Korean retaliation against South Korea, our ally, if we took such actions.
Then there is the belief that "maximum pressure" by the United States, China, and others will bring North Korea to the negotiating table, where it will be willing to trade away or at least freeze its nuclear and missile programs.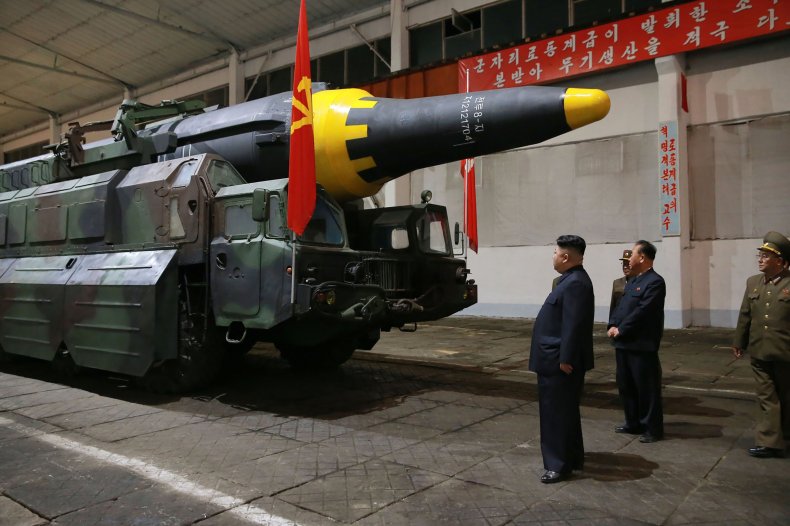 That ignores the reality that the Kim Jong-un regime wants to achieve the ability to hit the United States with nuclear weapons so badly, there is no package of incentives that would be acceptable to Washington and Seoul that would lead Pyongyang to abandon its goal.
But even when—not if—North Korea has the ability to strike the United States, that does not mean it will use that capability against us. Indeed, in my view, the danger that North Korea would launch a nuclear first strike against the United States or its allies—Japan or South Korea—is relatively small.
Pyongyang says that it is going nuclear in order to deter the more powerful United States from launching a nuclear or conventional war against it.
Although North Korea is actually wrong in its assessment of the threat the United States poses, its desire to enhance its security by being able to retaliate after such an imagined attack is understandable.
It would not be the first country to employ that deterrence logic.
Richard Bush is a senior fellow at the Brookings Institution, holds the The Michael H. Armacost Chair and Chen-Fu and Cecilia Yen Koo Chair in Taiwan Studies, and is co-director, with Mireya Solís, of its Center for East Asia Policy Studies (CEAP). He also holds a joint appointment as a senior fellow in the Brookings John L. Thornton China Center.