Kim Jong Un's Sister Blasts 'Mongrel Dogs' Distributing Bibles and South Korea Propaganda
Kim Yo Jong, the sister of North Korean leader Kim Jong Un, harshly criticized the individuals who have been sending leaflets warning against the current regime, radios, U.S. currency and Bibles over the border using hydrogen balloons.
As Kim Jong Un makes fewer public appearances and has been reported to be in poor health, Kim Yo Jong has become more outspoken. Some observers believe that Kim Yo Jong could become North Korea's next leader.
Kim Yo Jong called the defectors behind the airdrop campaign, which has been ongoing since 2004, "human scum little short of wild animals who betrayed their own homeland" in state-owned newspaper Rodong Sinmun.
"I would like to ask the South Korean authorities if they are ready to take care of the consequences of evil conduct done by the rubbish-like mongrel dogs who took no scruple to slander us while faulting the 'nuclear issue' in the meanest way at the most untimely time," Kim said in a Friday statement. "I detest those who feign ignorance or encourage more than those who move to do others harm."
Newsweek reached out to the Embassy of the Republic of Korea in the USA for comment. This story will be updated with any response.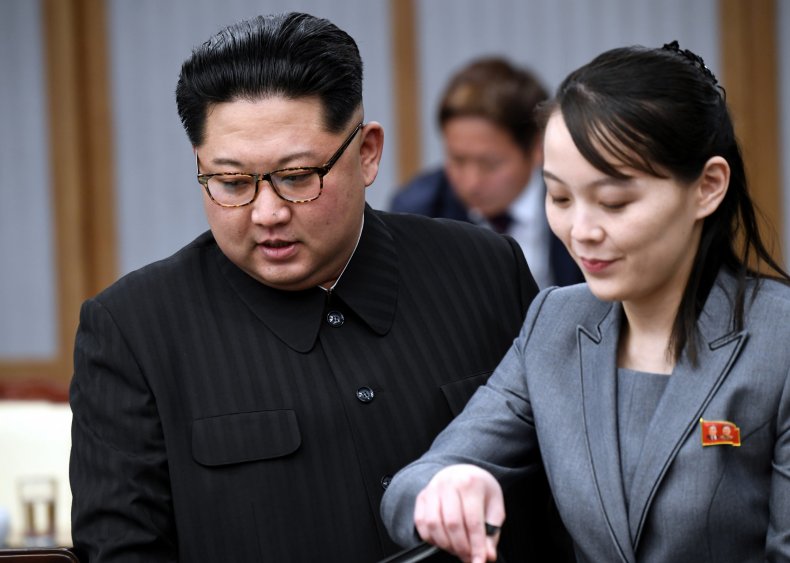 North Korea closed off all communications with South Korea on Tuesday because of the leaflet campaign, aggravating tensions between the two countries. According to a Monday report from the Korean Central News Agency (KCNA), Kim Yo Jong ordered the communications blackout which effectively "cut off all the communication and liaison lines between the north and the south."
"We have reached a conclusion that there is no need to sit face to face with the South Korean authorities and there is no issue to discuss with them, as they have only aroused our dismay," KCNA said Tuesday.
In a Wednesday statement, the South Korea Unification Ministry said it would take action to stop the leaflets from being scattered around the border between the two countries. "Such action of distributing leaflets should be ceased as it not only poses a risk to the lives and property of our nationals living in the border area," the statement read, "but also hinders inter-Korean quarantine cooperation."
Park Sang-hak, chairman of Fighters for a Free North Korea, said on Thursday his group would continue to send leaflets over the border into South Korea despite governmental attempts to stop the airdrop campaign.