Kim Kardashian West Reveals Major Weight Loss in New Interview
Kim Kardashian West revealed that she is down to 116 pounds in an interview with E! News on Wednesday.
"I do work out really hard in the gym about an hour and a half every single day, heavy weights. I don't do a lot of cardio," she explained.
Kardashian, 37, said she has been working out every day with a bodybuilder for the past year. "I've lost 20 pounds," she said. "I was almost 140 [for] forever and now I'm, like, 116 and it just feels good. It's taken a long time and I haven't given up. I didn't see results right away but if you really stick with something and you're consistent, you will."
"I don't eat sugar the way I used to," she said. "It doesn't really do it for me. I've kind of been trained to just eat a lot healthier than I used to. I used to just eat anything and everything and I loved it, and so I really do control that now. I work out so hard and I don't want to ruin it."
Kardashian is 5-foot-3-inches. For a woman of her height, 116 pounds is a healthy BMI, according to the Center for Disease Control. A normal weight range for that height would be from 104 to 141 pounds.
She was heavily criticized for promoting "appetite suppressant" lollipops on her Instagram in May to her 100 million followers. Kardashian has since deleted the caption where she promotes the lollipops but the picture still remains posted to her account.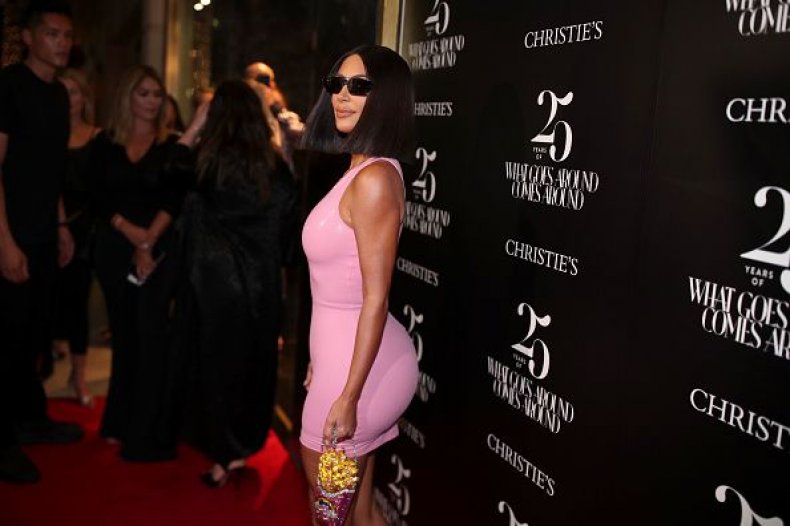 Kardashian also promoted Flat Tummy Teas to her millions of followers in March, many who are young women.
Kardashian posted a video to her Instagram story in July where her younger sister, Kendall Jenner, told her, "No, I'm really concerned. I don't think you're eating. Like, you look so skinny."
"Oh my god, thank you!" Kardashian replied.
"She's voluptous, but she's anorexic here. Her arms are pin thin," her sister, Khloé Kardashian, said in the video. "They're like my pinky."