Kim Kardashian and Paris Hilton Lead Celebrity Tributes to Playboy Founder Hugh Hefner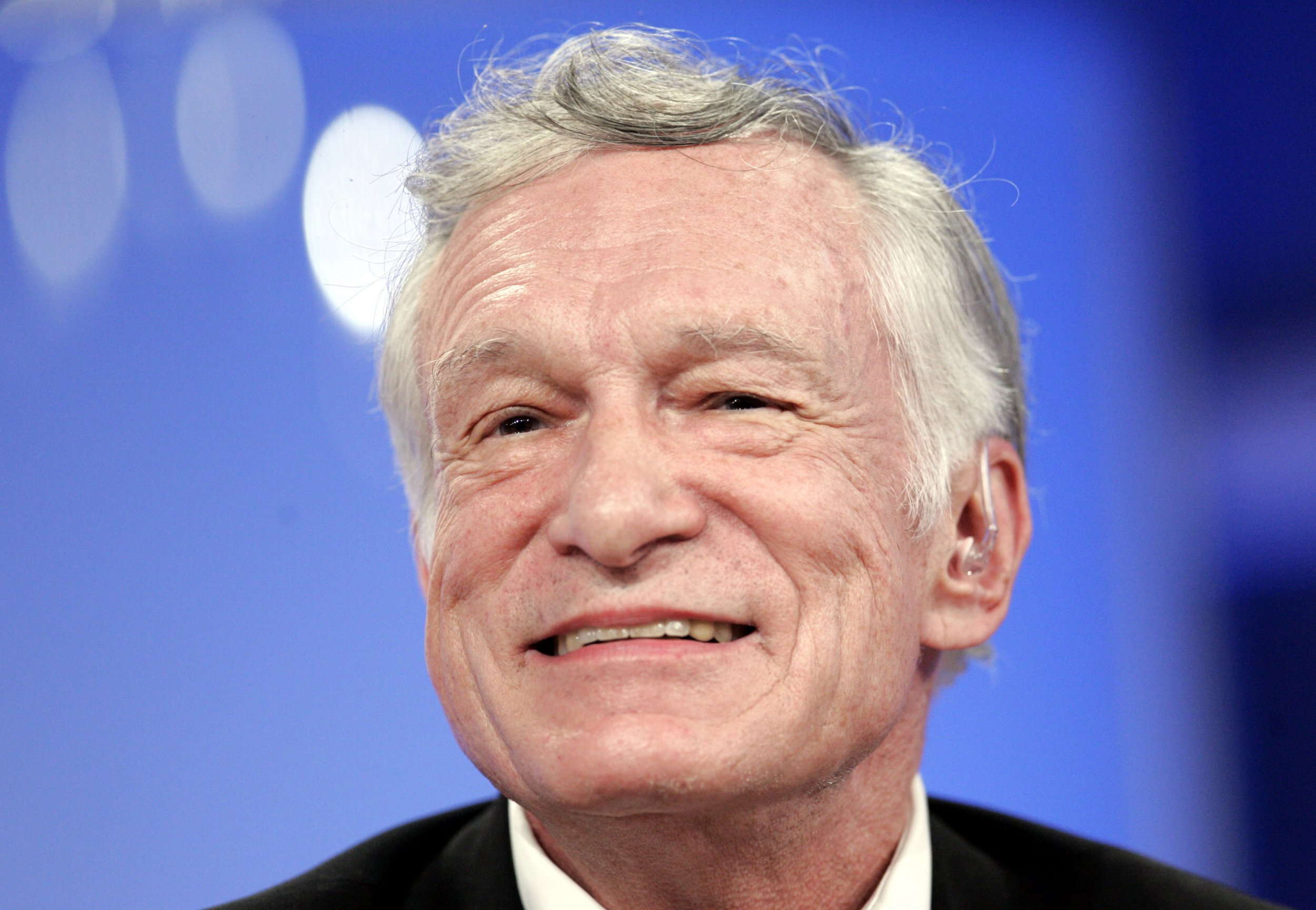 Kim Kardashian and Paris Hilton led tributes to Playboy founder Hugh Hefner, who has died aged 91.
The businessman, whose empire included nightclubs and casinos, as well as the magazine that led the way in making nudity acceptable in mainstream publications, died of natural causes at his home, the Playboy Mansion, on Wednesday.
"American Icon and Playboy Founder, Hugh M. Hefner passed away today. He was 91. #RIPHef," tweeted the official Hugh Hefner account.
Stars and models who had featured in the magazine paid tribute to Hefner on Twitter.
"RIP to the legendary Hugh Hefner! I'm so honored to have been a part of the Playboy team! You will be greatly missed! Love you Hef! Xoxo," tweeted reality star Kim Kardashian, whose first Playboy shoot was in 2007.
She later tweeted that she and Hilton had spent time together at the Playboy Mansion.
"Paris & I are reminiscing about the Playboy parties at the mansion & how much we love Hef. She's texts me the perfect Hef emojis."
Hilton, who has also posed in the magazine, tweeted that Hefner was a "legend" who she will miss "dearly."
"So sad to hear the news about Hugh Hefner. He was a #Legend, innovator and one of a kind. We had so many fun and incredible memories together. I will miss him dearly. Rest in Peace my friend."
Actor Mark Hamill, KISS co-founder Gene Simmons and Playboy models Heidi Montag and Jenny McCarthy were among the celebrities who also paid tribute.
"A great man, entrepreneur and innovator. Your legacy lives on. #Hef," tweeted Simmons.
"One of the nicest men I've ever known. Godspeed, Hugh Hefner," added singer Nancy Sinatra.
Hefner's son Cooper Hefner, the chief creative officer of Playboy Enterprises, had earlier described his father as a "cultural pioneer" who "defined a lifestyle and ethos that lie at the heart of the Playboy brand."
In a statement, he said: "My father lived an exceptional and impactful life as a media and cultural pioneer and a leading voice behind some of the most significant social and cultural movements of our time in advocating free speech, civil rights and sexual freedom.
"He defined a lifestyle and ethos that lie at the heart of the Playboy brand, one of the most recognizable and enduring in history.
"He will be greatly missed by many, including his wife Crystal, my sister Christie and my brothers David and Marston, and all of us at Playboy Enterprises."