Kim Kardashian Announces New Prank Show, 'You Kiddin' Me?!'
Kim Kardashian is producing a new prank show called You Kiddin' Me?!, it was announced on Friday.
New episodes will be posted every Saturday on the video platform Facebook Watch. All content, including sneak peeks, clips and photos, will be posted to the show's Watch page.
Celebrities featured on You Kiddin' Me?! must do everything they are told by their family members to pull off an elaborate prank on the public, even if it means embarrassing themselves in the process.
The first season includes the Kardashian/Jenner family. The sneak peek released on the show's Facebook page shows Kardashian, 37, and her sisters Khloe Kardashian and Kendall Jenner as they prank their mother, Kris Jenner, at an art gallery. In the clip, the sisters give Kris an earbud to place in her ear, and she must repeat everything they tell her to say.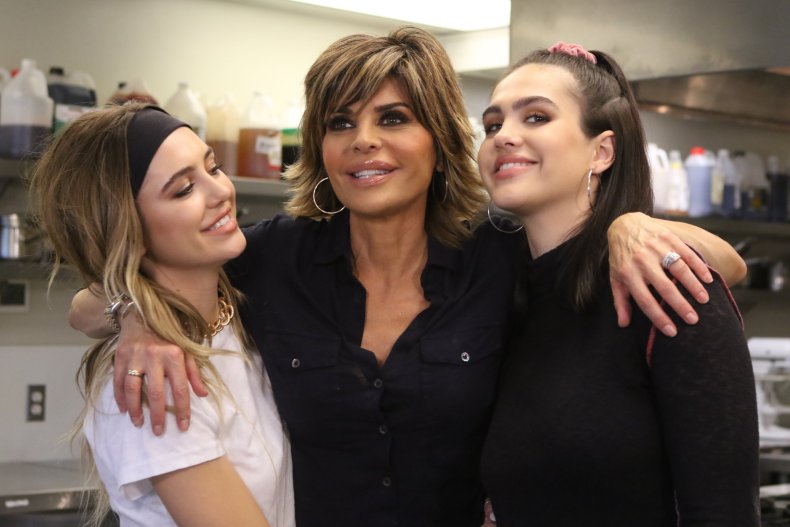 Others to be featured on the show include Zoe Saldana, T.I., Lisa Rinna, Gabriel Iglesias and WWE superstars Daniel Bryan & The Bella Twins. Rinna, best known for her roles on Days of Our Lives and The Real Housewives of Beverly Hills, is featured with her two daughters in early production stills. Other images show Saldana and her two sisters as well as Alani Nicole "La La" Anthony.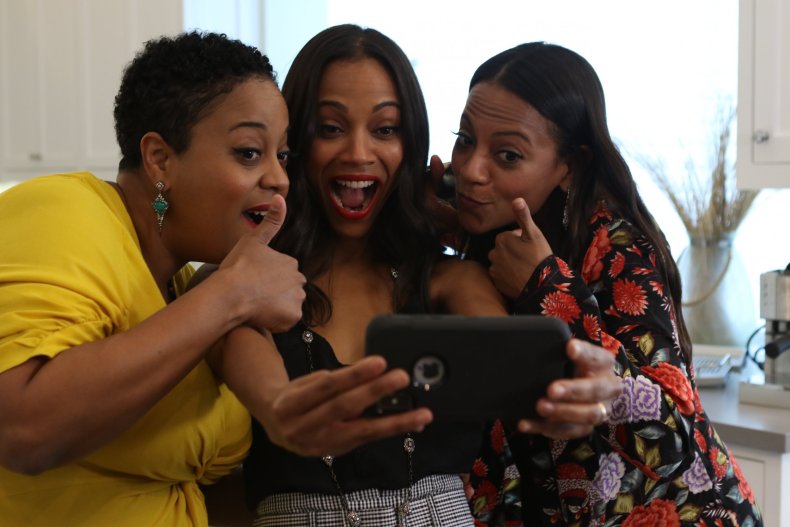 The Kardashian family has a habit of pranking each other on their reality television series Keeping Up With the Kardashians. Kardashian once pranked her family by pretending to feed them her "placenta." Khloe and Kourtney also attempted to prank Kendall by putting chocolate in her bed to make it seem like she soiled herself in Season 14.
You Kiddin' Me?! may join the ranks of popular prank television shows such as Impractical Jokers, Jackass, Punk'd and The Eric Andre Show. All were hidden-camera television shows where hosts attempted to prank everyday citizens and celebrities. Punk'd and Jackass had their moment in the early 2000s, when prank shows were at their most popular, but were later canceled. Impractical Jokers and The Eric Andre Show are still busy creating chaos on the air; we'll see if the Kardashians can match up.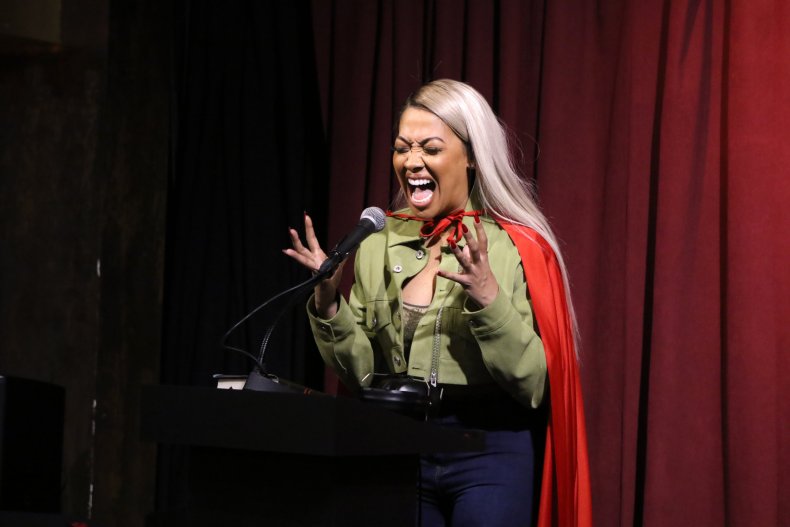 You Kiddin' Me?! will premiere on September 22 at 3 p.m. ET.